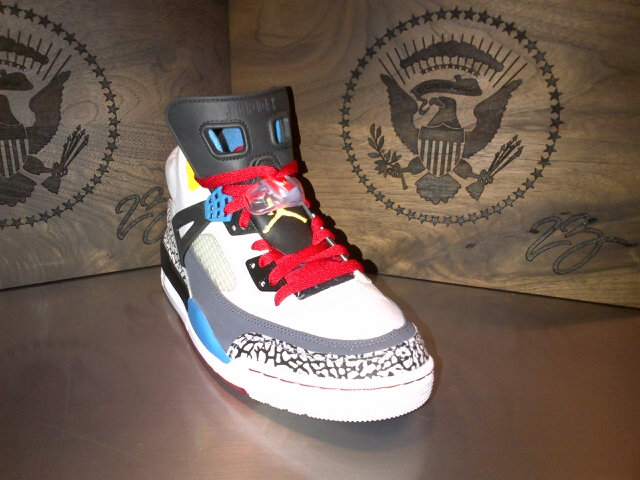 words // Brandon Richard
With more than 20 years of making classic films and documentaries under his belt, it's safe to say that director Spike Lee has made a few friends in his lifetime. Perhaps none of those friends are bigger than the current President of the United States, Barack Obama.
Last night, Lee hosted a White House fundraising event at his Upper East Side residence, and the President was one of the guests in attendance. To show his appreciation, Spike presented President Obama and First Lady Michelle with custom-packaged Spiz'ikes. Each pair came with an exclusive woodgrain box, engraved with the Presidential Seal. On his Twitter account, Spike shared a picture of he and the President holding up Spiz'ikes, noting that they sent direct from Michael Jordan.
This isn't the first time President Obama has been the recipient of special sneakers. Last fall, Under Armour presented him with his very own POTUS sneakers.
If you're interested in picking up these presidential Spiz'ikes, they'll be released (sans woodgrain box) on February 4th.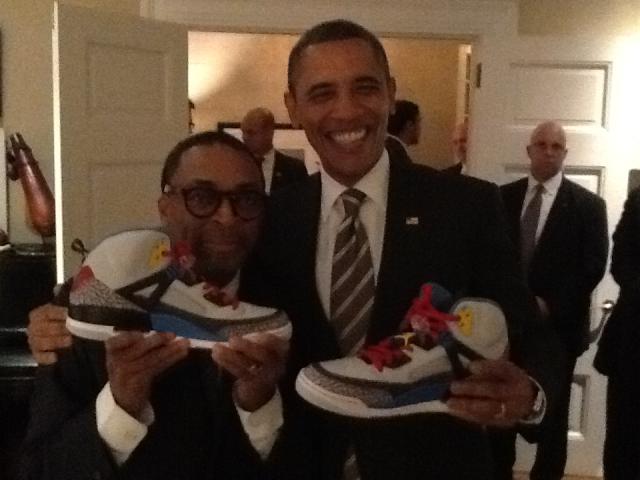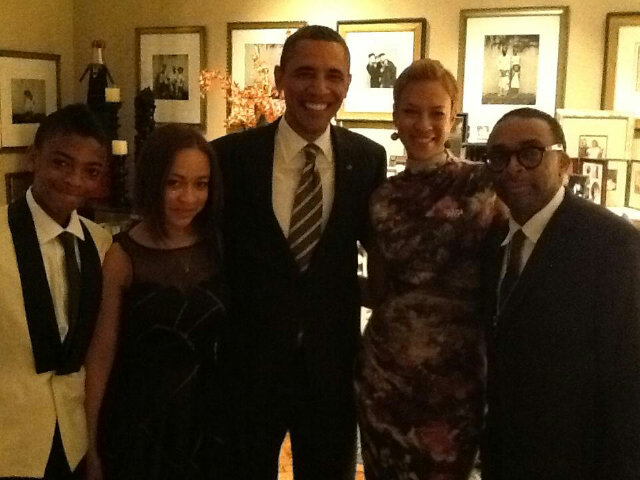 via @SpikeLee