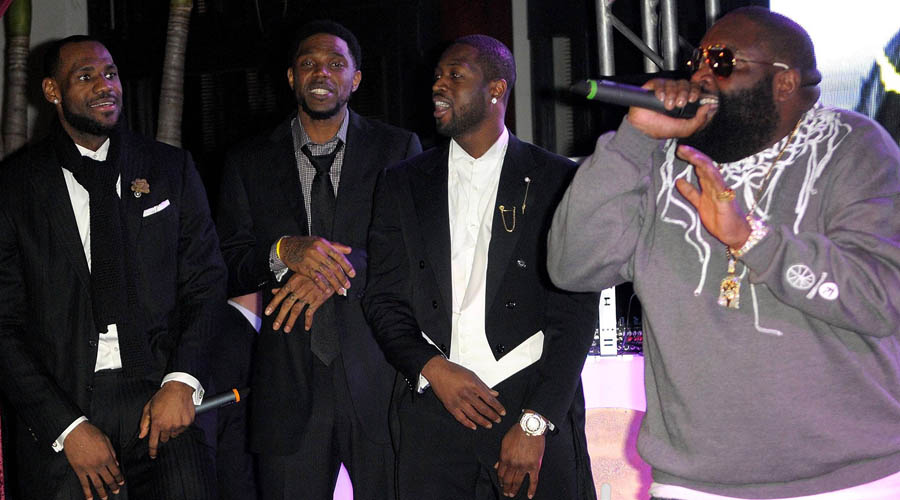 words // Brandon Richard
In the latest example of time flying by, Miami Heat guard Dwyane Wade celebrated his 30th Birthday this past Sunday at Setai in Miami Beach. As you'd expect, the stars turned out in full force, guests including Wade's Miami Heat teammates, girlfriend Gabrielle Union and musical guests like Rick Ross, Common, T.I. and Usher. Along with the star-studded party and usual over-the-top birthday cake, Dwyane was the recipient of a brand new 2012 McLaren MP4-12C, which was airlifted onto a platform in the middle of a pool at the hotel. That car, by the way, was given to him for free by a local dealership. Not everybody hates ballers these days.
Read on for a look at some photos from Wade's 30th Birthday Celebration. Some of his guests broke out sneakers for the occasion - which star would you name best dressed?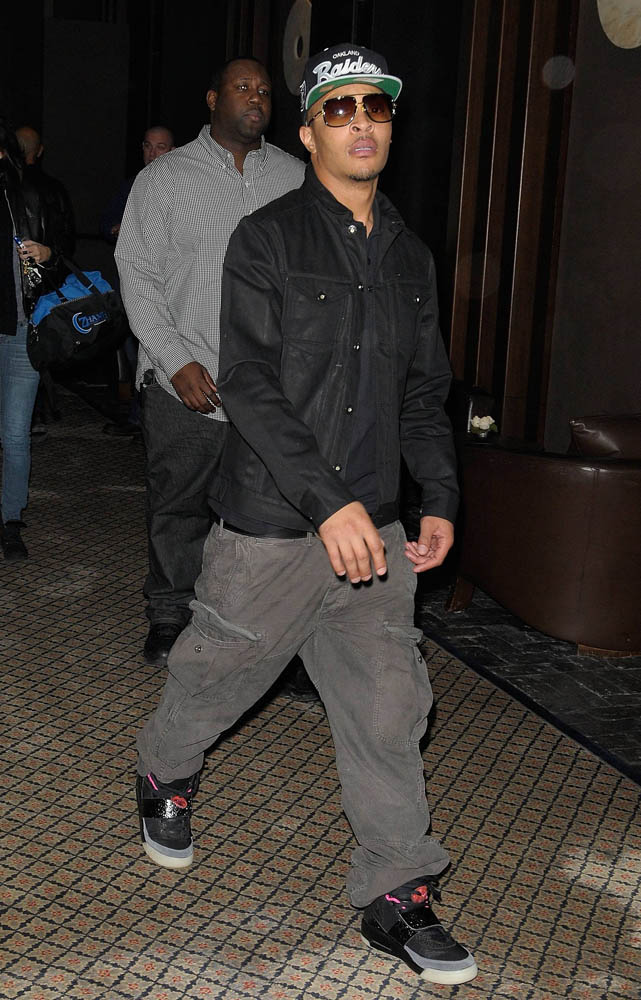 T.I. came through wearing the original Nike Air Yeezy.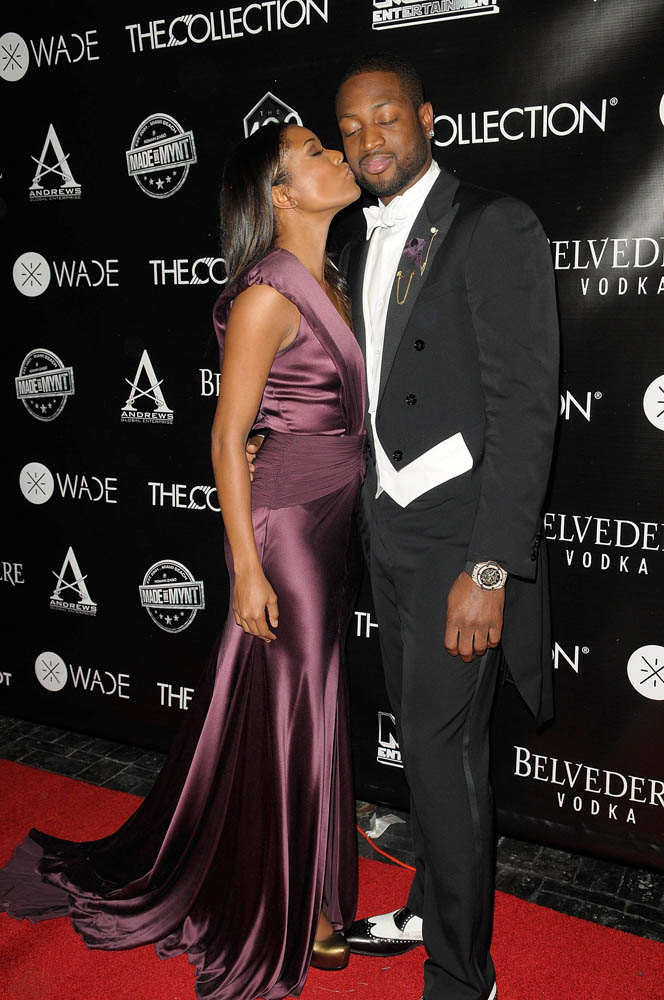 D-Wade receives a little love from his leading lady Gabrielle Union. No Fly Wade 2s for the occasion.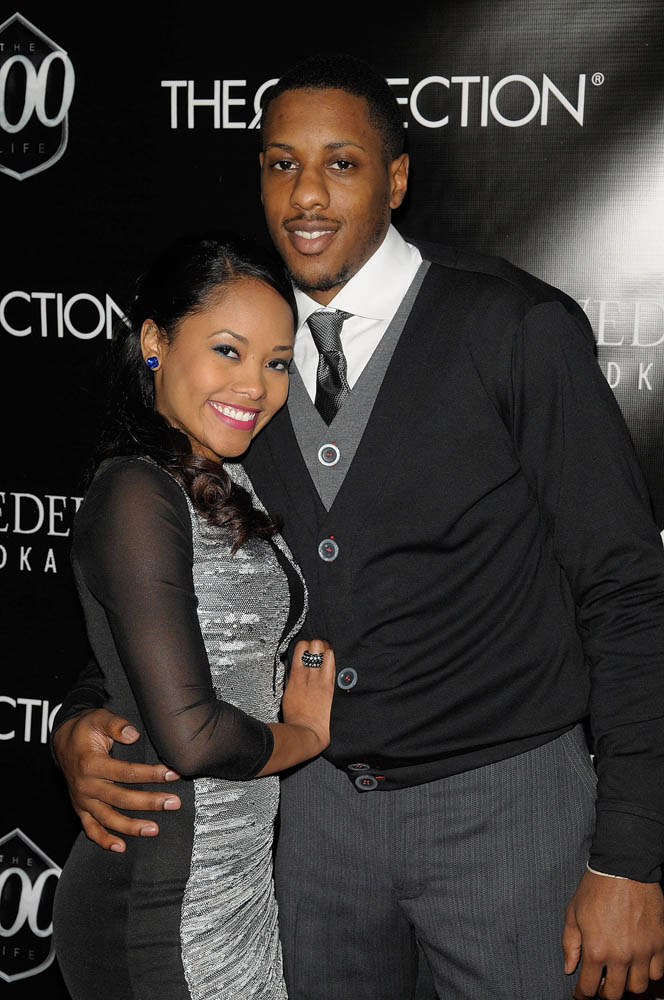 Mario Chalmers.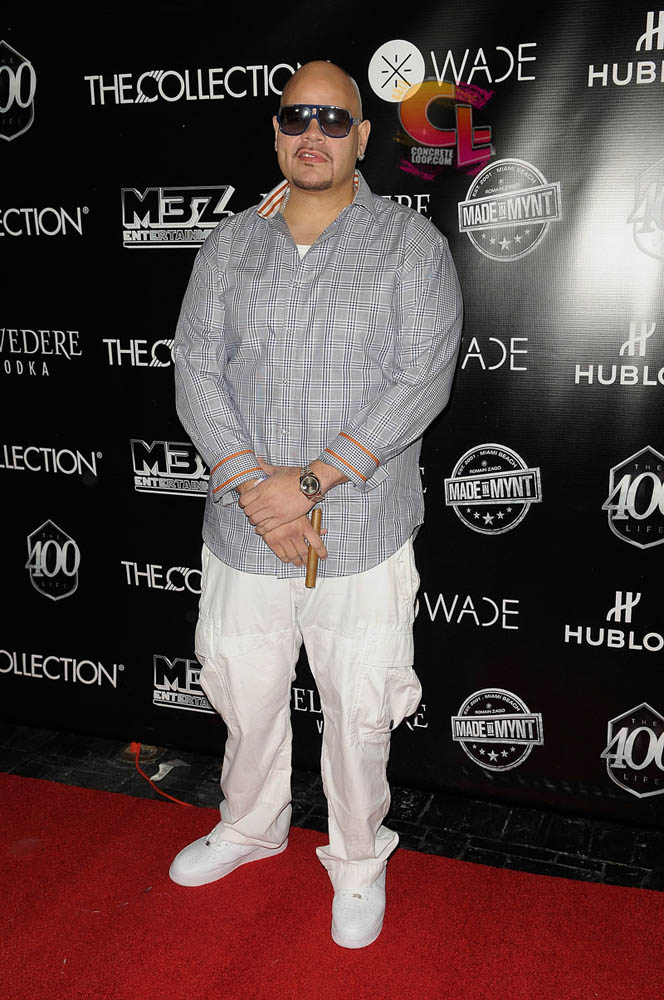 Medium Joe couldn't resist breaking out classic white-on-whites.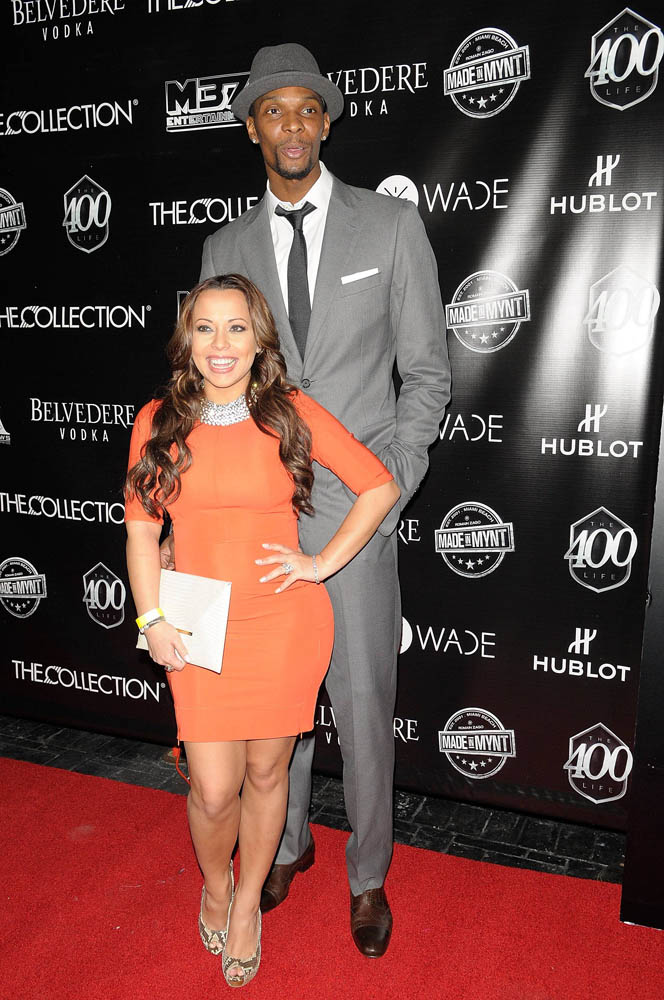 Chris Bosh and wife Adrienne.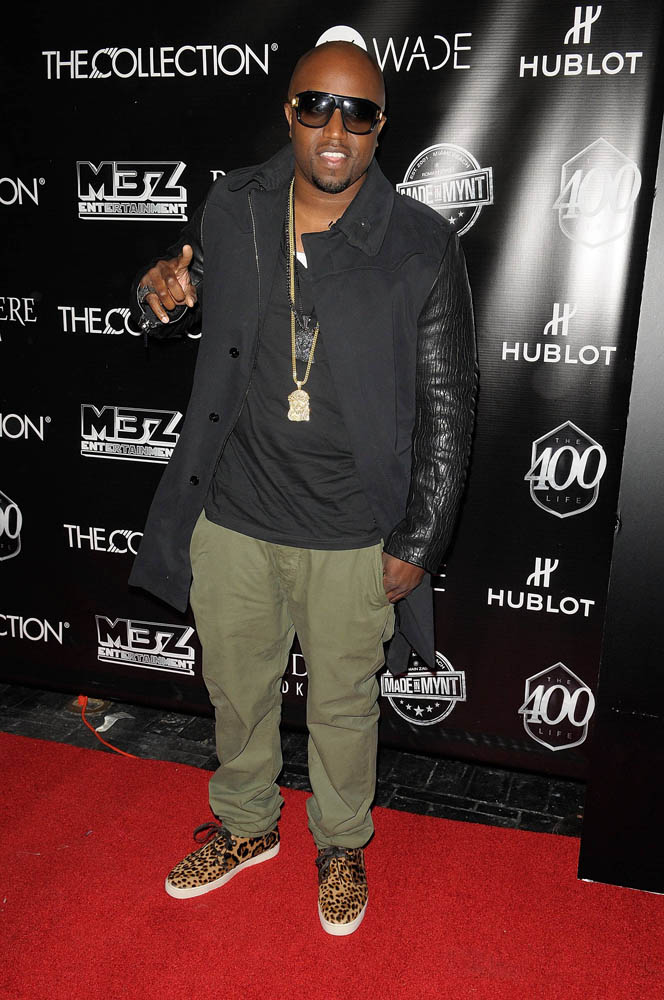 Rico Love hits the red carpet in Christian Louboutin Leopard Sneakers.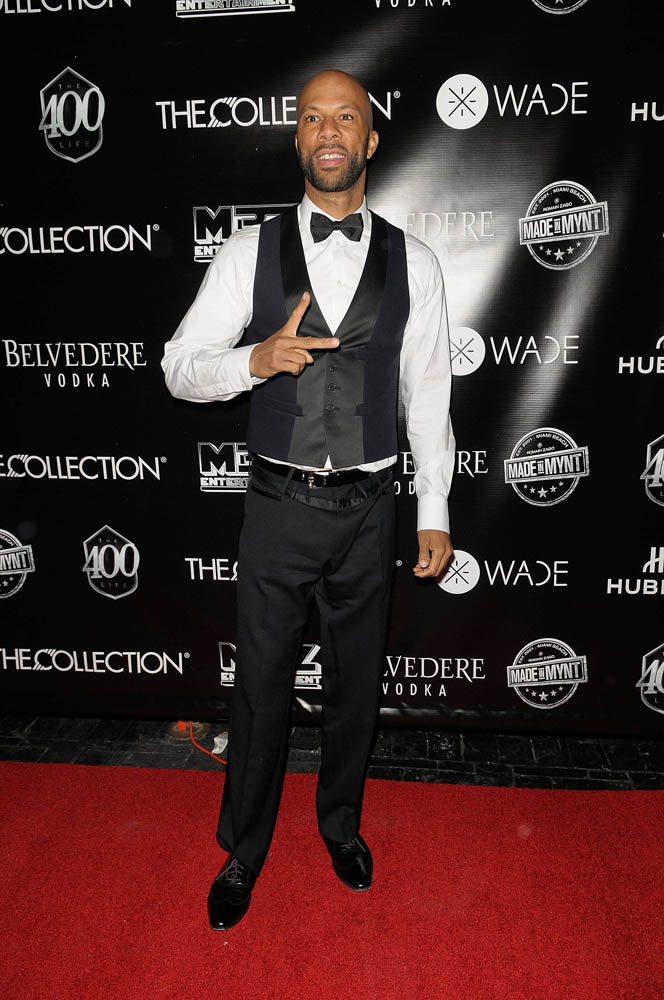 Fellow Chi-Town native Common stopped through for a performance.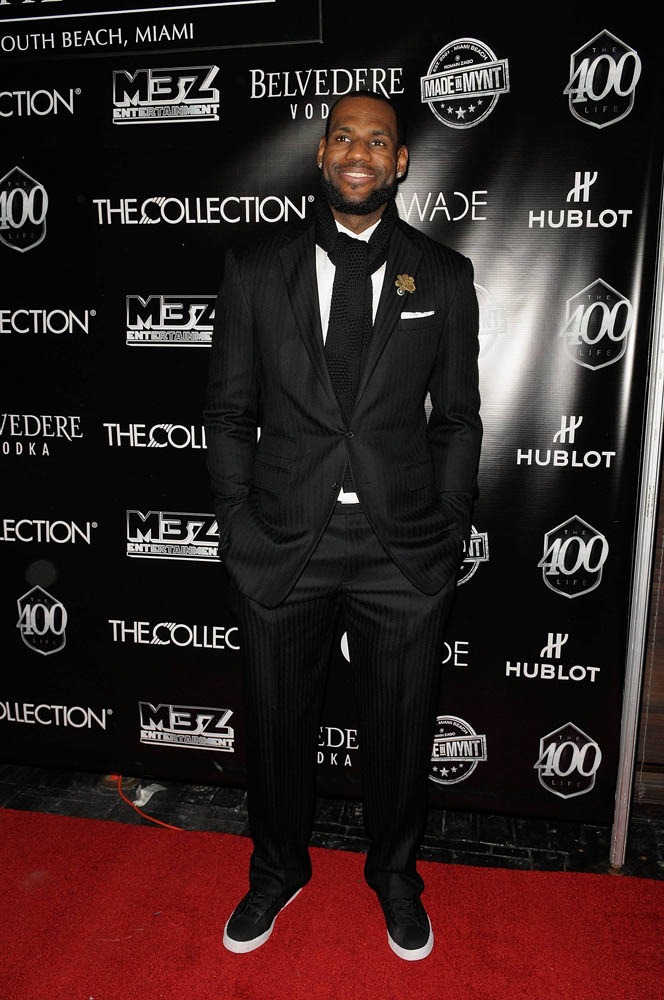 LeBron kept it funky with Nike Sportswear's Blazer in Black/White.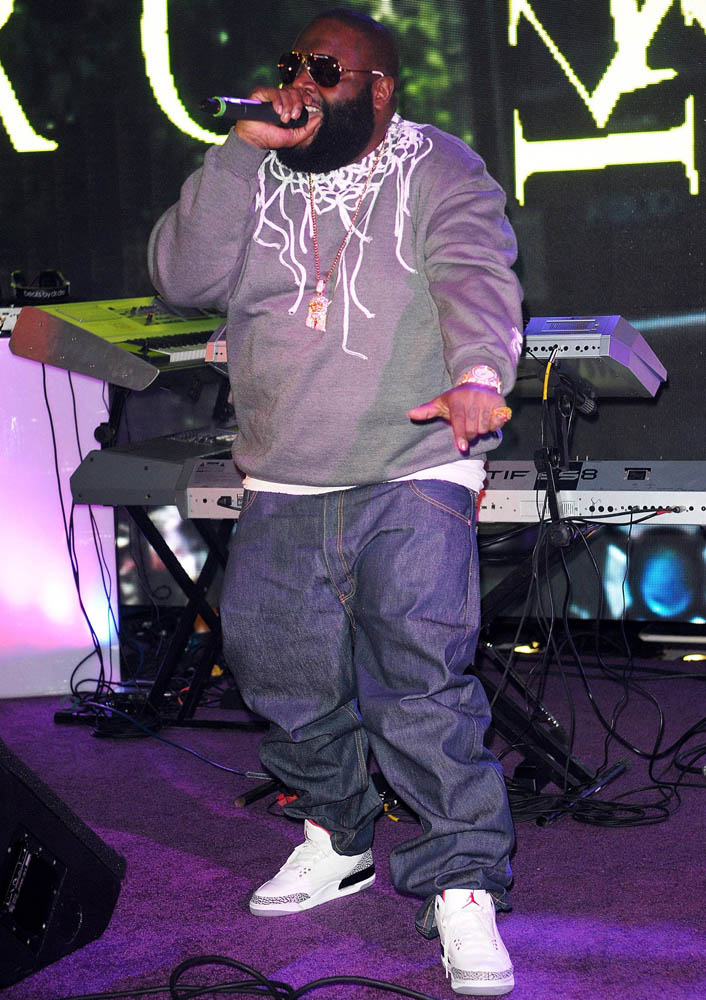 Rick Ross performed in the "White Cement" Air Jordan 3.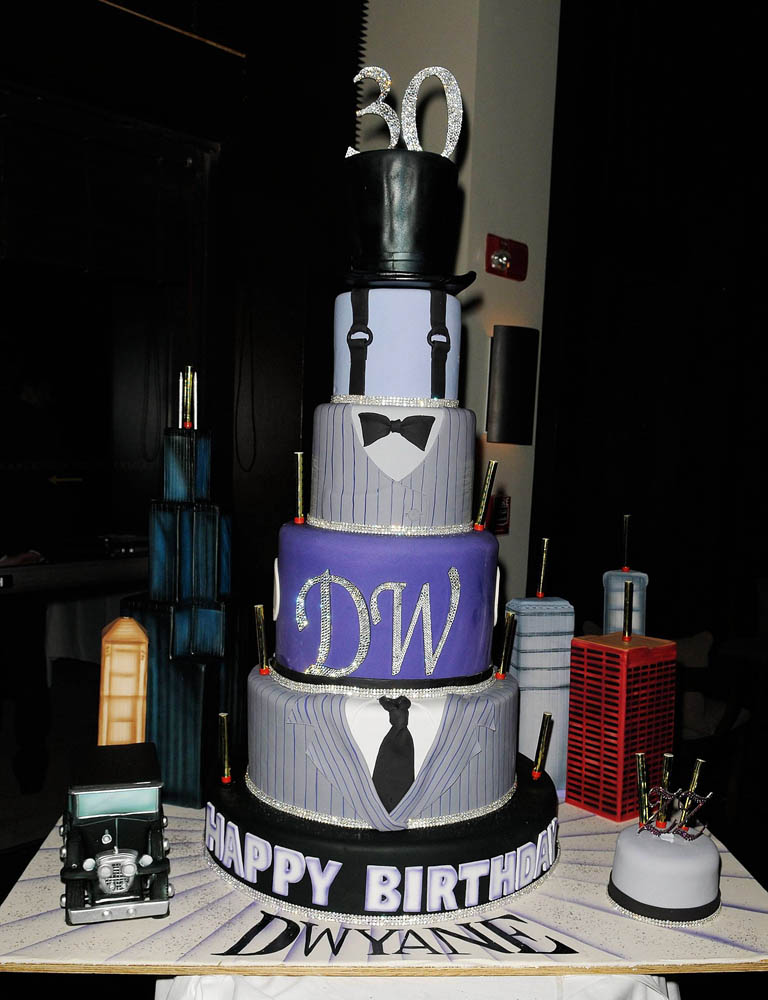 Dwyane's 30th Birthday cake.
images via Yahoo, Concrete Loop