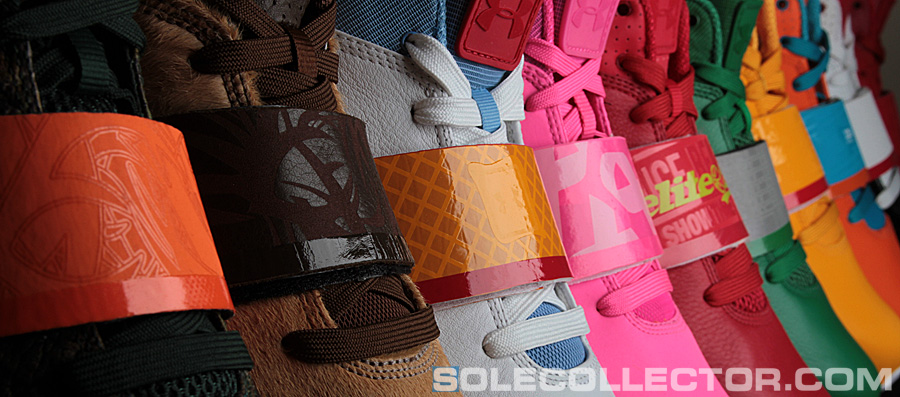 words & images // Nick DePaula
For the past two summers, there's a good chance you could find Brandon Jennings at his favorite restaurant in LA in between his offseason workouts. That would be Roscoe's, of course.
The iconic southern California eatery is such a favorite of his that he even has the logo tattooed on his left arm, adding to the hometown tribute along his entire forearm. Unlike most of the player exclusive colorways seen above, Brandon actually wore the Roscoe's themed Bloodlines during the brand's "Are You From Here?" tour during the lockout, when the UA roster took on the notable alums of New York's Lincoln High School.
Check out detailed photos of both the shoes and last month's game, and be sure to check out exclusive sketches, images and interviews in the Under Armour headlined January iPad Issue of Sole Collector, launching this week in the App Store.