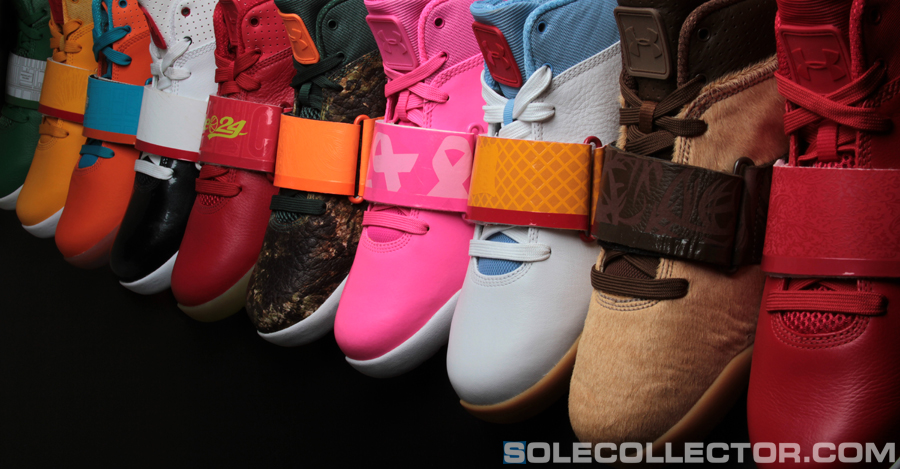 words // Zac Dubasik
images // Nick DePaula
Last season was an important one in the world of basketball kicks. While Nike and Jordan Brand continued to dominate in terms of market share, it was the first season in many years that offered players some truly interesting alternatives. Chinese companies like Li-Ning made their biggest splash yet in the U.S. market, Reebok re-entered the high-end hoops market for the first time in the post-A.I. era. Adidas offered the first signature models in years for their top two endorsers. Under Armour, after much delay, also finally brought their basketball collection to retail.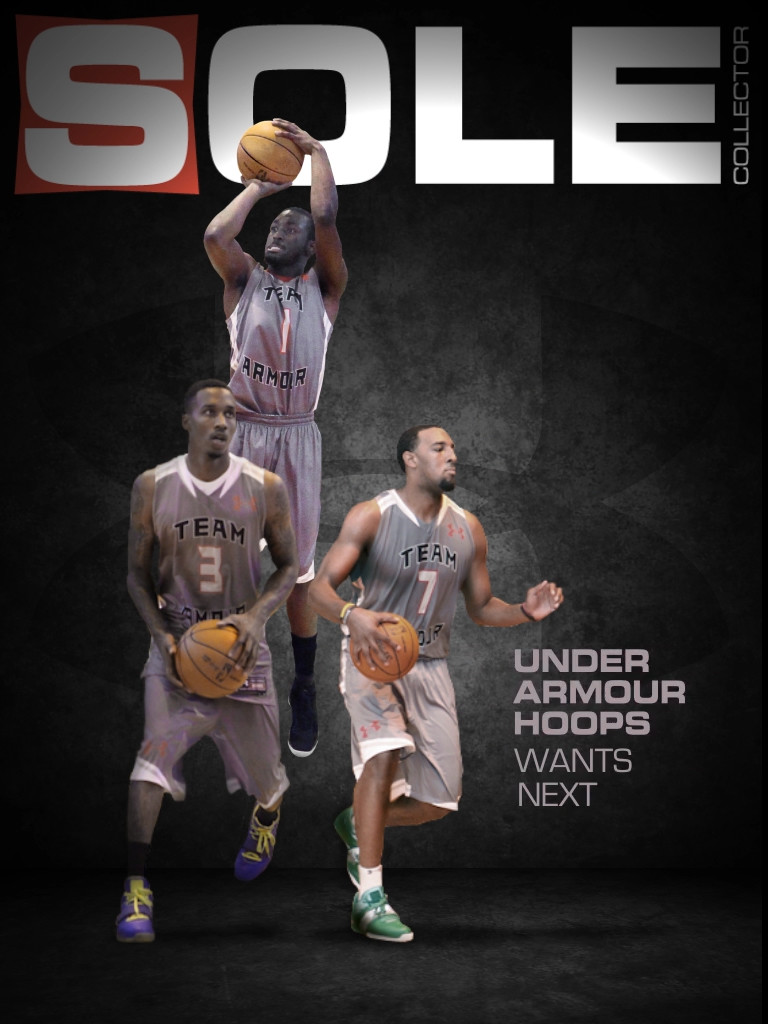 While last season marked the start of this new era of choice, this season sees it start to mature. Better performance. More personal signature touches. Design refinements. Last season's lineup was an exciting one, but this season's sees progress pretty much across the board, including even the most established lines.
Some of the most noticeable progress you'll see this season comes from Under Armour. From their signing of two of the top 10 draft picks, to their greater incorporation of their signature textiles, Under Armour came out aggressive in 2011. We met extensively with the Under Armour team, including their athletes, to get a feel for what they are bringing to the hardwood this season. It's only two years into the basketball journey, but we are still as intrigued as to where it could go as when we first heard rumblings that they were entering the market.
You'll also find a feature on another of the season's most anticipated signature shoes: the Zoom KD IV. With Kevin Durant having established himself as a full-blown superstar, there's more anticipation than ever before for his line.
The lockout last five long months, and at times made almost everyone skeptical about whether there would even be a season, but now that it's over, it's finally time to see the kicks we've featured here in action.
In This Issue //
Kicksology Reviews -- 8 of the season's top sneakers are put to the test.
Best Of 2011 -- We select our favorites from 2011 in categories including Best Casual, Best Performance, Designer of the Year, Shoe of the Year and much more.
adidas H3LIUM -- Design Director Brian Foresta details the lightest shoe ever from adidas Originals.
Watch The Throne LeBron 9 -- Get the full story on Jay Z & Kanye's custom LeBron 9s in this exclusive interview. You'll also want to check out images of their exact pairs that you won't find anywhere else.
Zoom KD IV -- Leo Chang & Dolores Thompson break down every last detail of Kevin Durant's newest shoe.
Under Armour Brand Direction -- Mike Parker, Basketball Director of Marketing, talks candidly about where the group is headed.
Supersonic & Juke -- Designer John Humphrey details both new models.
Exclusive Interviews -- Derrick Williams, Kemba Walker & Brandon Jennings
Bloodline Sneakerphile -- In-depth discussion of Brandon's newest signature shoe with exclusive samples, sketches and video.
Bloodline Showcase -- Detailed photography of several player exclusive and limited release colorways.
To Download: Search "Sole Magazine" in the Apple iPad Newsstand, install and purchase "Issue 3: Jan 2012"