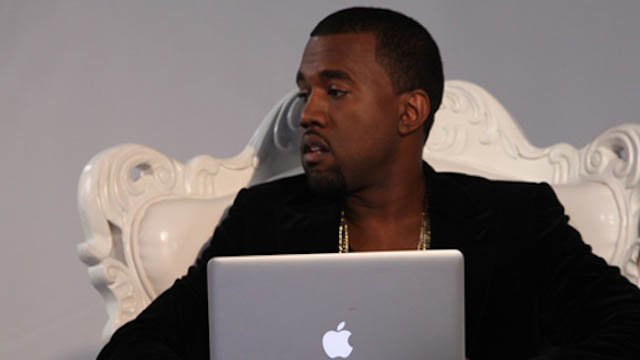 words // Brandon Richard
After several months of being mostly absent from his controversial Twitter account, rapper, producer and fashion extraordinaire Kanye West got back to Tweeting last night, and proceeded to rant for more than three hours (80+ tweets) about fashion and the industry in general. The big news that Kanye unveiled is that he's starting a new mutual-faceted design company by the name of DONDA, inspired by his late mother Donda West, who passed away in 2007. West said, "DONDA is a design company which will galvanize amazing thinkers and put them in a creative space to bounce there dreams and ideas."
In addition to the DONDA announcement, Kanye mentioned his sneaker deal with Nike, which has already resulted in the release of the Air Yeezy and upcoming Air Yeezy 2. West says the partnership "allows" him to design a shoe with the company every other year, meaning that the Air Yeezy 3 he's already been sketching could be in the can as soon as next year.
If you want to read the rest of the entries in Kanye's latest "train of thoughts" (trust me, there's a lot of them), you can do so now by checking out Twitter.com/KanyeWest.