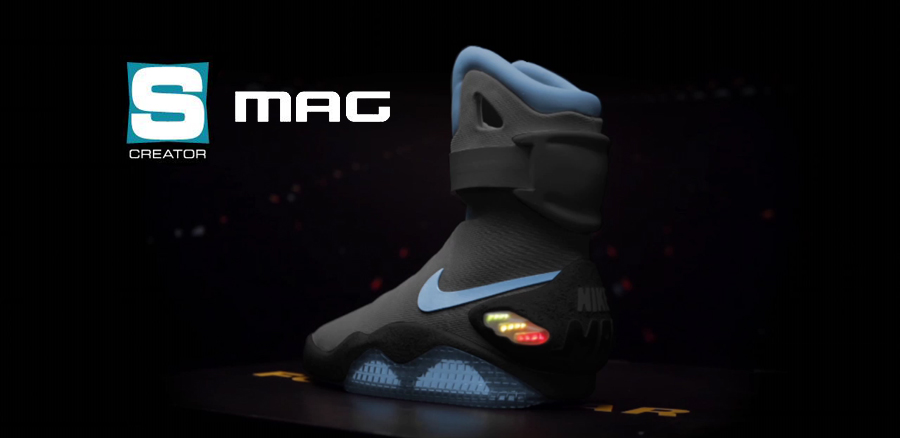 words // Nick DePaula
The Nike MAG is legendary for several reasons. There's the light-up midsole and strap of course, the all-too-unique silhouette and top line and a memorable pop culture moment in movie lore topping the likes of the "Do The Right Thing" spotted Air Jordan IV and "Space Jam" XIs.
But we've only ever seen the MAG in one colorway.
Until now.
Check out a video of our debut SOLE Creator feature in the new MAG iPad Issue of Sole Collector, where you can literally create any colorway you'd like. We'll have an awesome giveaway contest over on the Forums this week as well for whoever comes up with the best colorway.
Now available : Sole Collector MAG iPad Issue