words & interview // Nick DePaula
images // Zac Dubasik
As published in Sole Collector's Special Edition Penny Hardaway iPad Issue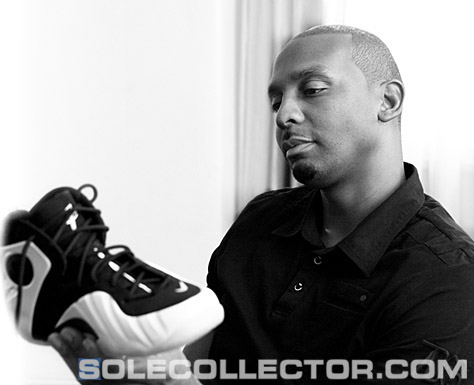 With Nike Sportswear planning to launch the Zoom Rookie LWP this past fall to celebrate the roots of the brand's relationship with Penny Hardaway, it was only fitting that we spoke with the man himself just after he saw the final shoe for the very first time this past March.
After meeting with NSW Design Lead Marc Dolce to brainstorm colorways and themes, Hardaway was thrilled to talk all about the newest addition to his "1 Cent" line, inspired by two of the most memorable sneakers he wore before his own signature series got rolling, the original Air Go LWP and Flight One. Check out an excerpt of our conversation with Penny ahead to hear all about the road to his rookie season in Orlando and his initial thoughts on the new Zoom Rookie.
Nick DePaula: Let's take it back to your rookie year. What do you remember right before the draft, and what were your expectations for where you were going to get drafted?
Penny Hardaway: It was just a weird thing overall. I was filming the movie Blue Chips after I got done with college, and people were saying I was going to be a lottery pick, but we didn't know where. We all figured Chris Webber would be the number one pick. Of course, I had to go and do a tryout for Orlando before I started doing the movie. I went to Orlando, did the vertical leap test and all of the agility drills, and I did great. My athleticism was off the charts. The guy with the team doing the tests even said, "Oh, you're good in this area." [laughs]
I left, and I didn't know what to expect. I didn't know if that was going to be enough to convince them to take me first, though. I left, and we started filming the movie Blue Chips, and Shaq and I just hit it off. Coach Pete Newell, God rest his soul, he was like, "Shaq, this guy can help make you better," and he was talking about me! So really, I'm playing basketball for the movie, but I'm really auditioning to Shaq to be able to get to go to Orlando. Finally, he called the Orlando front office and said, "Hey, you guys need to bring him back down and take a serious look at him."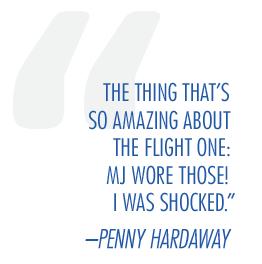 The second time I went back to Orlando, they had a lot of the Magic players there. Dennis Scott and Anthony Bowie were there, and Bowie was known as a defender and was the guy that would guard Michael and all of the top two guards in the League. They put him on me and must've said, "Harass him, do everything you can to him, and let's see how he's going to respond to a little hard, physical play." I knew that was my chance to show them that I could play, and I just went all out and had a great day against them. I think that's what changed their mind.
On draft day, one of the reporters from the Orlando area told me that if Golden State takes me third that I was going to get traded to Orlando for Chris Webber. I just remember saying, "Man, I hope so." Then, I got picked third, the trade happened, and that was it.
NDP: Did you talk to Chris about it at that point?
No, we really didn't talk; we just exchanged hats. [laughs] You know, "Let me get that!" [laughs] But my rookie year was really different because I wasn't the point guard. Scott Skiles was there for the majority of the season, and fitting in with him and trying to understand the game and have as much fun as I could was my goal. I just remember playing against Reggie and Mitch Richmond and all of those guys every night, and it was hard in the '90s on a nightly basis. All I was trying to do was just show that I belonged on a nightly basis.
The biggest turnaround for me was when we traded Scott Skiles to Washington. I became the point guard, and all of a sudden, my whole mentality changed. It was like, "This is my team now," and now I could do whatever I wanted to do. I just got more comfortable as the season went on.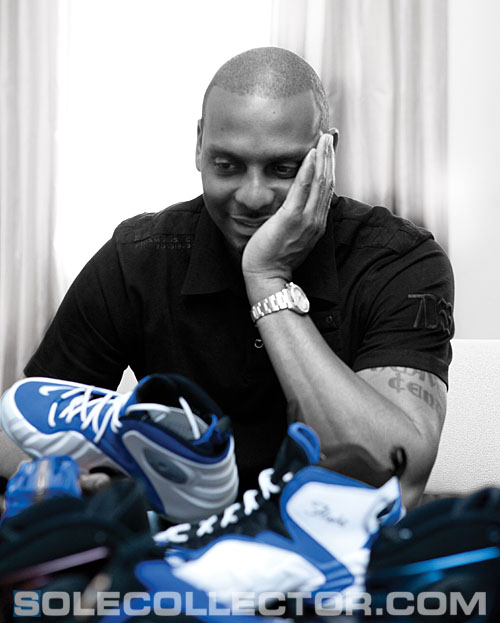 NDP: And what was it like filming the movie with Shaq and then going and reconnecting in Orlando after the draft?
It was good because we had a great chemistry during the movie, and he was a big fan of mine. We had played together before when we were in college at the Olympic Festival. I don't know if you remember that, but it was in Minnesota, and they'd have all of the top college guys come in and play on teams. Shaq and I played together, and we played well together. He remembered that, and then playing alongside him in the movie was great, too.
The best thing about the movie was our director, William Friedkin. He allowed us to play real basketball, and nothing was scripted. Well, except for that last lob that I threw to Shaq for the game winner. [laughs] But everything else was real basketball, and they allowed me to show my skills and just play. When I went back to Orlando after I got drafted, we just started to talk about winning championships and building a dynasty. We wanted to be the Kareem and Magic of our era.
NDP: What was it like just personally off the court, just getting used to all of a sudden being in the NBA?
It was drastically different, because you go from staying in a dorm to staying in a mansion. [laughs] Which is a blessing. So, life changes overnight. I just kind of found myself just trying to have as much fun as possible and not make it business. I wanted to do well, but I had a lot of my friends come down and visit a lot, and I wanted to have their support. I remember having a lot of people come down, and all of my friends and old teammates would visit and come down from college and high school to visit and keep me in a comfort zone.
NDP: When you were coming out of college, I remember you saying that Converse wanted to sign you before you decided to go with Nike.
Converse was our shoe in college. They were on me. My last year, they were always like, "So, what are you gonna do if you go to the NBA?" I went to visit them first, because they were our sponsor, but the crazy thing about it was we wore Converse, but my entire closet in the dorm was all Nike. I would only wear Nike and nothing else.
I kind of figured that I was going to go with Nike all along, but I had to give Converse the first presentation. They weren't really talking how I wanted the discussion to go, and I just decided after that that I was going to go with Nike. I just knew in the long run that it would be better.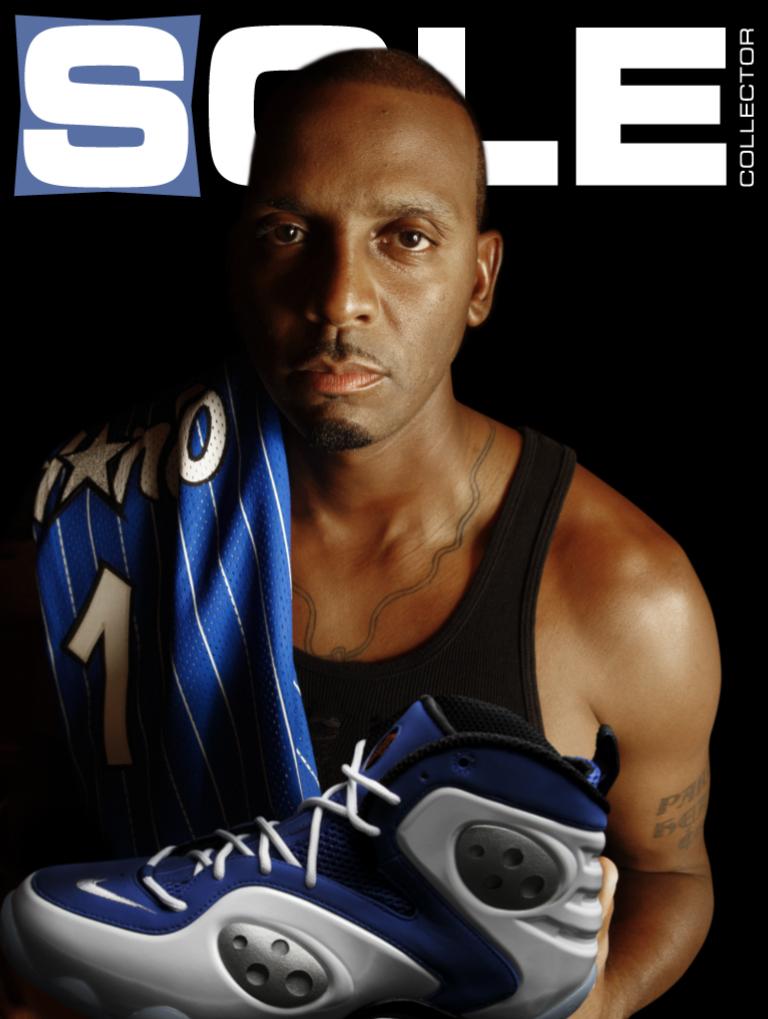 NDP: When you started to wear some of those shoes during your rookie season, like the LWP and the Flight One, can you just talk about what it was like and which ones you liked best?
It was different because the LWP was so much lighter than the rest. The thing that's so amazing about the Flight One: MJ wore those! I was shocked. I came out for the game, and the first thing I noticed was he didn't have Jordans on. He had my shoe on! I was like, "Wow!"
I was just grabbing and going for the most part, and I'd just get a box and grab my new shoe and go ball. It was good because they were sending me different shoes, and I started to know the difference between playing in one shoe all season versus continuing to play in different shoes for the whole year. I've always been a shoe freak, so I enjoyed wearing different shoes my rookie year.
NDP: With the LWP and Flight One being incorporated into the new Zoom Rookie, what'd you think when you first saw it?
I thought it was awesome. They've always done a great job with my shoes, and that's a blessing. The shoes that Marc Dolce combined, those were all great shoes when I wore them. Of course, I liked the LWPs better than I did the Flight One. It was a sleeker look, and the Flight was a wider fit. They were still sweet, though. [laughs] Everyone doesn't get shoes like this. They might get their own shoe, but they don't all have shoes that everyone really likes and that look really good like these.
They've done another great job with the Rookie. It fits right into the mold of everything else, and all of the shoes that have gone into it are great looking shoes. I can't say that there's a bad looking shoe in my line. Some people, you know, they might have a shoe where you might say, "Man, I don't know what they were thinking when they made that one." [laughs] All of my shoes are great, though.
To continue reading our exclusive interview with Penny Hardaway, where he touches on the reaction the 1/2 Cent got, his favorite sneaker in the "Penny Signature Pack" and more, be sure to download our Special Edition Penny Issue on the Sole Collector iPad Newsstand.
For more on the design of the Zoom Rookie, check out our interview with NSW Design Lead Marc Dolce.