words // Zack Schlemmer
In the market for an amazing vintage Michael Jordan t-shirt? Then check out these gems found for sale over at the website etsy.com from the seller ADAM ADAM. Here we have a collection of some very cool and very hard to find Michael Jordan Nike t-shirts from the early 1990's. There are five shirts total, ranging from the Air Jordan V through VIII. We get appearances by Mars Blackmon, Bugs Bunny, Marvin the Martian, and even a promotional shirt for Michael Jordan's restaurant. Unfortunately, the black outer space shirt (and my personal favorite) has already sold.
After contacting the seller, he had this to share with me: "I bought the Restaurant one off eBay about 3 years ago, and I always see if people have more they may have not listed yet, and he had lots more. I could only afford to buy the 5 I did in the end... But like most things I own I bought them because they look nice, but way too big." Then speaking on the rareness of the shirts: "I've seen the black space one a lot here and there, but the others are more rare, especially the restaurant one with the map all over it. I've only ever seen a played down version, with no map and big graphic, just a small logo."
So here they are, in all their glory. Have a favorite?
Air Jordan V "Jamming Frequency"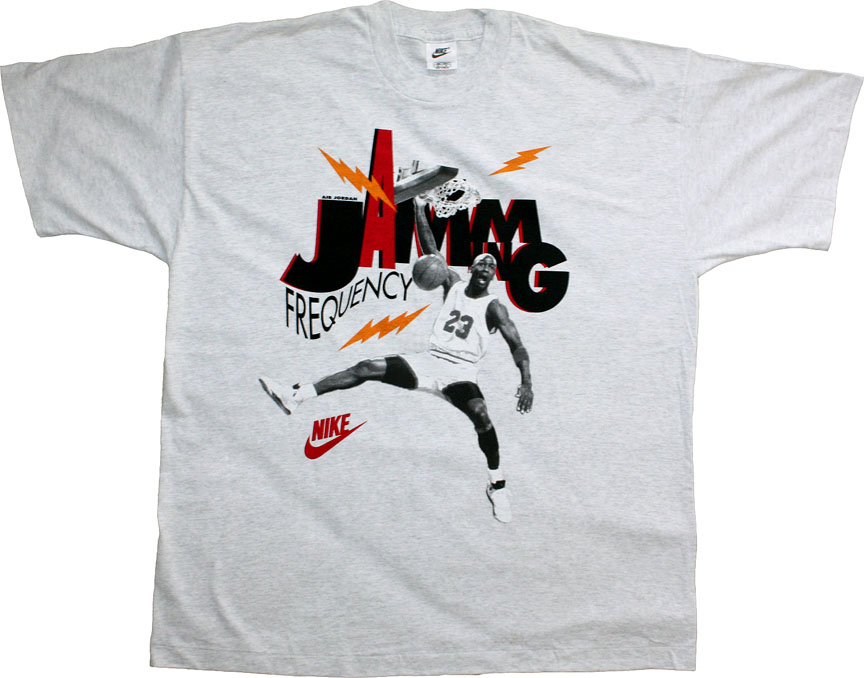 Air Jordan VI with Mars Blackmon for the Flight School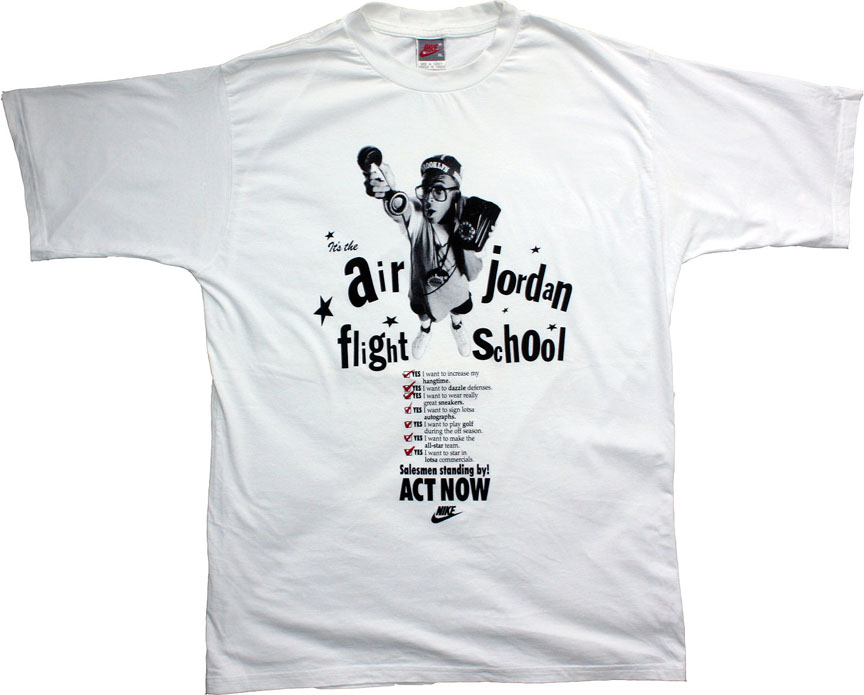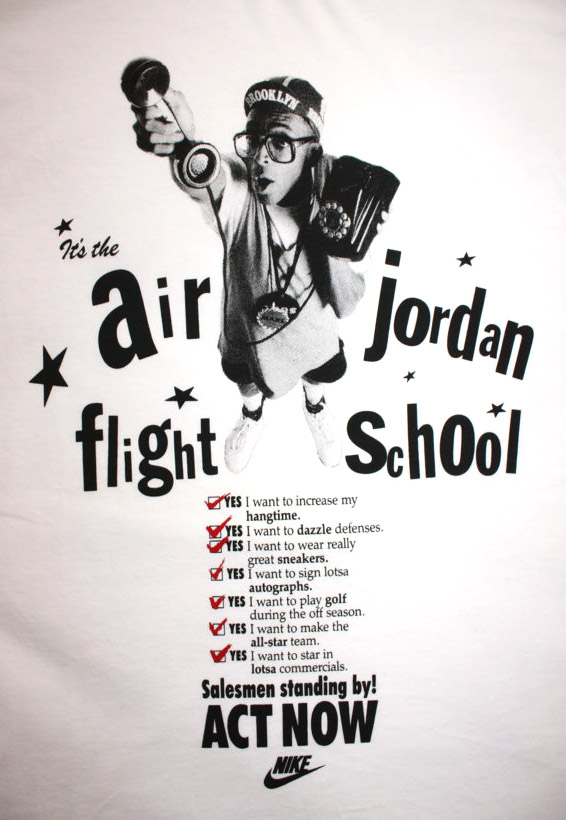 Michael Jordan Restaurant Promo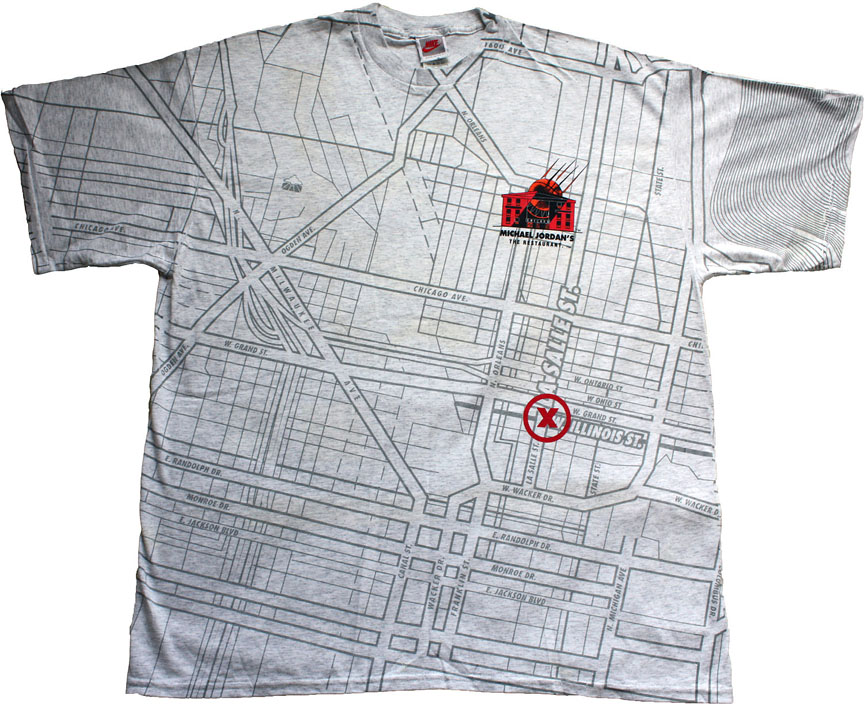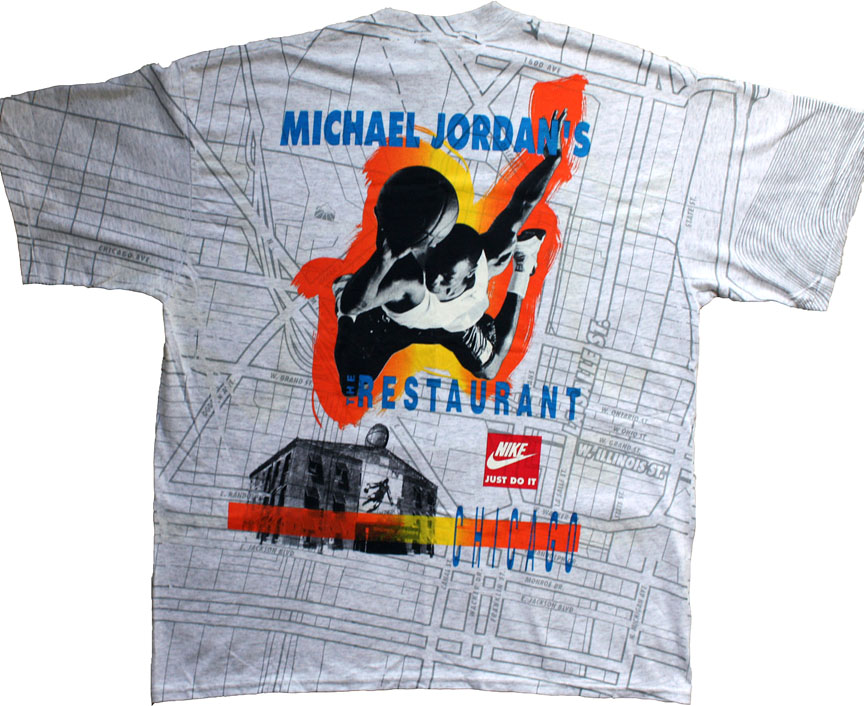 Air jordan VIII "Best on Earth, Best on Mars"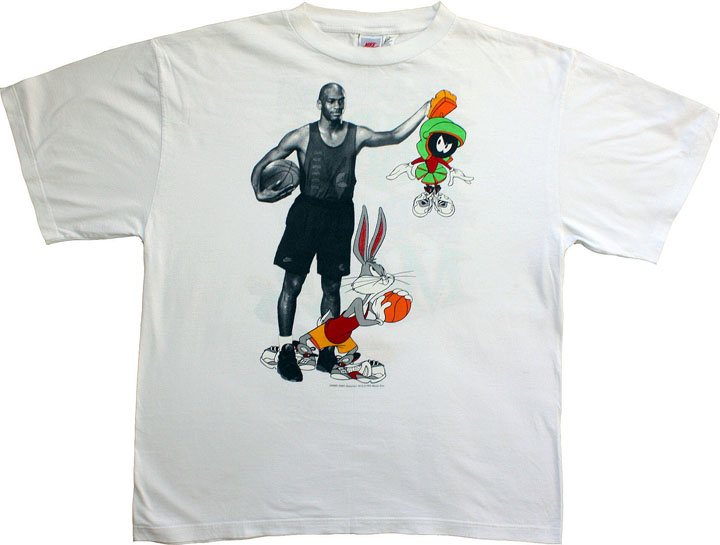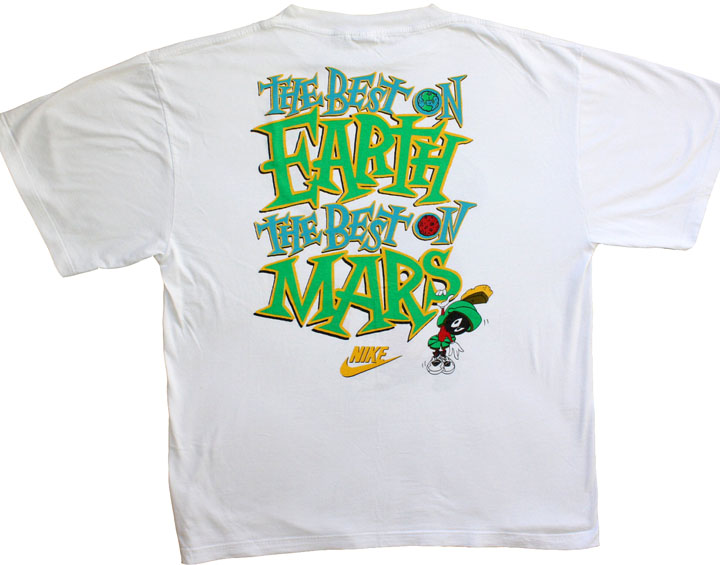 Air Jordan VIII Space Scene (This ad campaign predates Space Jam)