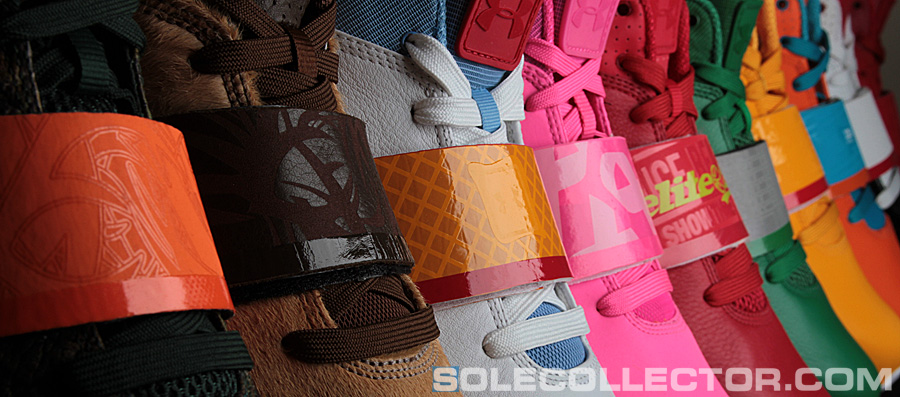 words // Nick DePaula
To find out all about the detailed inspiration poured into Brandon Jennnings' newest signature sneaker, we went straight to Under Armour's Design Director John Humphrey and Director of Basketball Footwear Ryan Drew.
In part one of this roundtable discussion held recently at the company's Baltimore, Maryland headquarters, John and Ryan discuss how Brandon's son helped to inspire the theme of the story, what feedback he had along the way, and the stories from his path that he hoped to share.
Enjoy a detailed look at the shoe ahead, as three guys in black shirts break down the building blocks and points of emphasis for this year's Under Armour Bloodline.
For exclusive photos of fifteen colorways and even more on the Under Armour Micro G Bloodline, be sure to check out the January iPad Issue of Sole Collector launching soon.