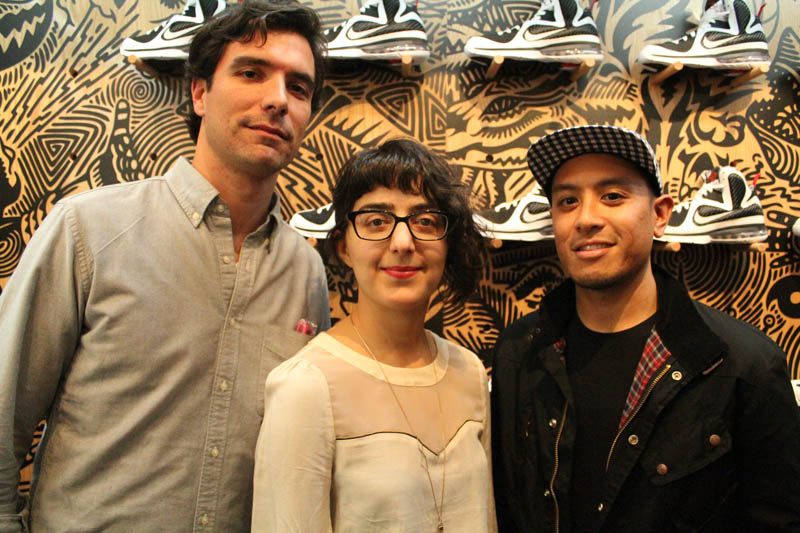 words // Brandon Richard
We all know the Nike Basketball sneaker concepts are derived from the minds of individuals like Jason Petrie, Eric Avar and Leo Chang, but do you know what happens after the designs are in the can and before new shoes actually hit shelves? At the recent Freegums x Nike Basketball event in Miami, Inside the Sneakerbox had the opportunity to sit down with Nike Basketball Graphic Designer Erick Goto, Material Designer Golnaz Armin and Color Designer Eugene Rogers - collectively known as the Nike Basketball CGM (Color, Graphics & Material) Design Team.
In the clip the CGM team discusses various designs and concepts that they worked on, including the "South Beach" LeBron 8, "Watch the Throne" LeBron 9, "Freegums" LeBron 9, "NERF" KD IV and more. Check it out for a little insight on who is responsible for bringing some of these incredible colorways to life.
Video by Sneakerbox Clyde of Inside the Sneakerbox.