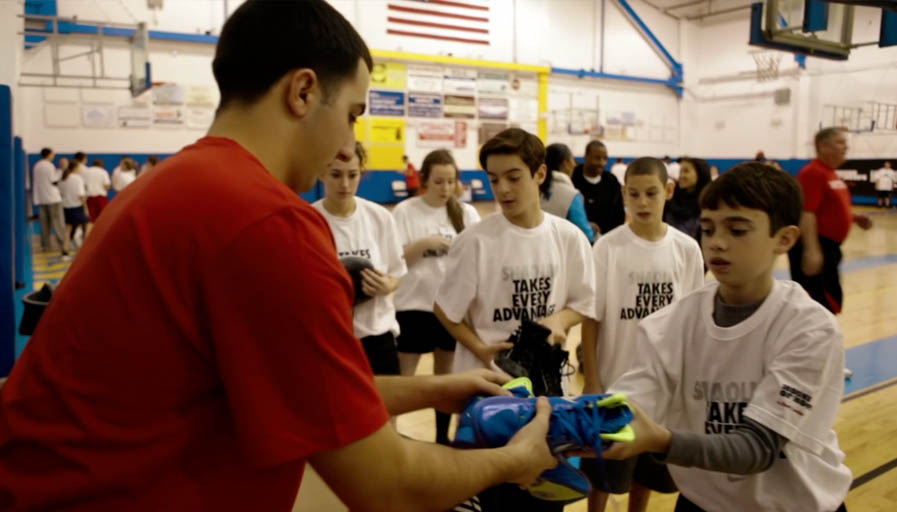 words // Brandon Richard
What I've always enjoyed about the House of Hoops Grand Openings is that they provide a free basketball clinic for local kids before every event. That was once again the case when the basketball specialty store set up shop in Staten Island, New York last month. Hundreds of kids from the area, including a few stars from nearby schools, made the trip to the Fastbreak Basketball Center to pick up a few pointers for their games. Afterwards, they all headed to Staten Island Mall to help Foot Locker introduce the newest House of Hoops location.
Click the video below for the House of Hoops Staten Island Event Recap.
via House of Hoops