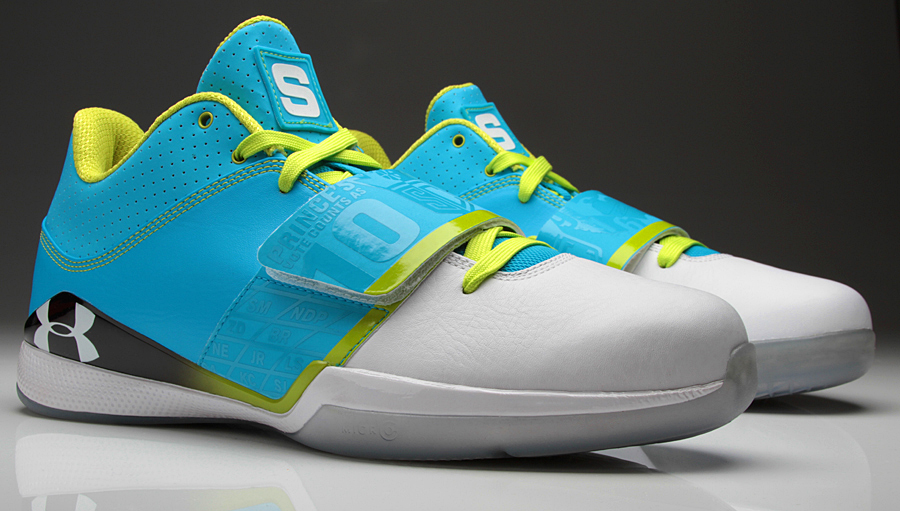 words & images // Nick DePaula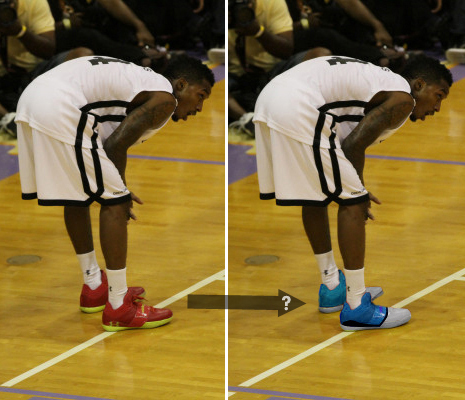 The new Under Armour Bloodline is all about the journey of Brandon Jennings, and whether it's the Rowley Park, Oak Hill, Roma or Compton colorway, each version he'll wear this season tells his story, his path and highlights the stepping stones that helped him reach the NBA.
While staying true to the approach of the Bloodline and working on our first ever collaboration with Under Armour Basketball, the process was quite different than what we're used to. Many collaborations that you see in footwear land on a colorway based on the simple fact that it looks good, but it's not too often that you'll see a sneaker go deeper and really share a look into what got us here.
Rather than have Steve, Zac or I dictate every last color or panel and style the shoe through our lens, the Under Armour team reached out early this past August and asked us for a list of anecdotes, stories and details about the SC team that could help them create a custom version of the Bloodline to celebrate our path.
Where to start?
Originally launched in October of 2003, Sole Collector Magazine was of course the brainchild of Steve Mullholand, and we've undergone quite a few changes and shifts since. The mag's original Creative Director, Retrokid to most and aka "Alex Wang" otherwise, left in 2007 after a great four year run. It was then that I stepped into his role and Zac Dubasik also came on board as Managing Editor. Just a few months after loving the freedom of the job, Zac got full sleeves of colorful ink depicting memories of his life, his friends and his family. His poodle Perry rightfully takes up some serious forearm real estate.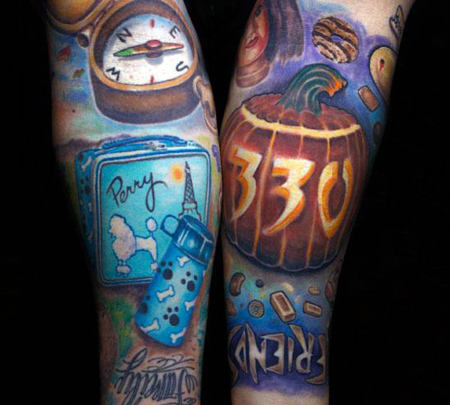 While based mainly in Portland, Oregon through the years, the team can literally call each region of the country home. Steve lives it up in sunny Florida for most of the year, while Zac calls Ohio and the 330 zone home. For me, the capital city of Sacramento has always been home. Hopefully it'll always be home for the Kings as well.
Charged with that background, a ton of insights and a simple rough white and vibrant blue colorway mock seen above on the feet of Brandon, Under Armour's Director of Basketball Footwear Ryan Drew and Footwear Designer Tom Spence went to work and created this detailed friends & family version of the Bloodline just for the Sole Collector team.
Throughout the graphic-laden straps, you'll notice a nod to each of our home bases, as well as Steve's mom, Zac's poodle Perry and my Kings. As expected, not everything is smooth all of the time, so there's also a nice inside joke about Steve's self-annointed nickname, his dictatorial vote power and probably more tame language than how the quote is usually shouted on our conference calls.
Check out all of the details and icons ahead on this friends & family Bloodline featuring a ridiculously luxe white and vibrant blue full grain leather upper with neon accenting. As you probably saw in the images Brandon tweeted earlier today of his pair, the seriously 3M collar and strap sure do light up too.
For more images of the exclusive "Sole Collector Path" version and a look at fifteen colorways of the Under Armour Micro G Bloodline, be sure to check out the 12.2011 iPad Issue of Sole Collector next week.