We can probably blame some combination of "The Decision's" hyper-coverage and Twitter's thirst over literally anything newsworthy for the influx of anonymously sourced stories and tidbits recently. Derrick Rose's alleged adidas Basketball extension is the latest blankly sourced story to send everyone into a frenzy, and the reported figures are apparently almost double what Rose can more realistically expect in a new contract. He originally signed a 4-year endorsement deal with adidas worth as much as $1.5 Million per year just before the 2008 NBA Draft. That deal will be expiring this upcoming summer.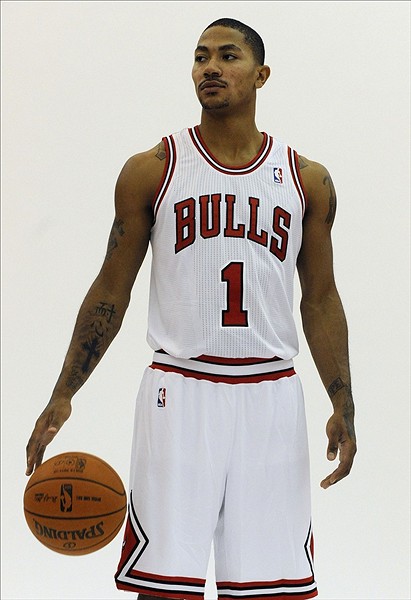 First reported by ESPN's Marc Stein in the sidebar of his popular "Weekend Dime" assortment of news offerings, Rose's new extension was said to be worth as much as $250 Million over a 10-year period.

Well, it simply isn't a realistic number, according to -- you guessed it -- multiple sources with deep knowledge of the footwear industry. While Rose will most certainly be inking a "lifetime deal" in the near future with The Three Stripes, after a monumental MVP season a year ago and some great momentum-building signature sneaker success, Sole Collector has learned that the $25 Million per year figure is far inflated.

The $10-$13 Million range is a more accurate annual zone that we expect to see DRose's new deal land on, bringing a new 10-year extension total to, at the very highest, an extreme neighborhood of $150 Million.
Nike was said to be seriously interested in landing Rose, an explosive superstar in one of the nation's biggest markets, and it's been said that they plan to "make it painful" for adidas to keep their greatest signature asset. Several sources have pointed out that Nike is not expected to be bidding anywhere over the $10 Million annual rate though, as they'd be facing a delicate internal balance were Rose making more than top sellers LeBron James and Kobe Bryant.

Any new contract beginning above the $5 Million mark for Rose is said to be an "all in" move for adidas, who currently holds a growing 5% share of the basketball footwear market. With the recent success of several adiZero models, including the ground-breaking Crazy Light and Rose's statement level Rose 2, adidas Basketball is certainly on the rise and that number is expected to steadily increase. Nike Inc.'s portfolio of the Jordan, Nike Basketball and Converse brands, by comparison, make up roughly 90% of the overall hoops pie.

It's also worth pointing out that the phrase "lifetime deal" can be a bit misleading. The industry standard for a "lifetime" endorsement contract is ten years, as we'll likely see with Rose's new extension, or however many years the player is active in the NBA. Rose won't be receiving checks well after his career and into his seventies, as some have suggested.

While the eye-popping and headline-grabbing $250 Million deal is likely double what Rose will be signing, the only way for Derrick to reach anywhere near the $200 Million threshold would be to meet an assumed Hall Of Fame level of incentives that would place him among the greatest players of all time. We're talking All-Star Game MVP and Finals MVP type awards for nearly every season of the deal. In the world of NBA team contracts and sneaker endorsements, everything from sneaker sales figures to All-Star appearances and even total games played are incentivized. Brands will often heavily lace deals with extra achievable layers and report a maximum number that the player will rarely actually reach.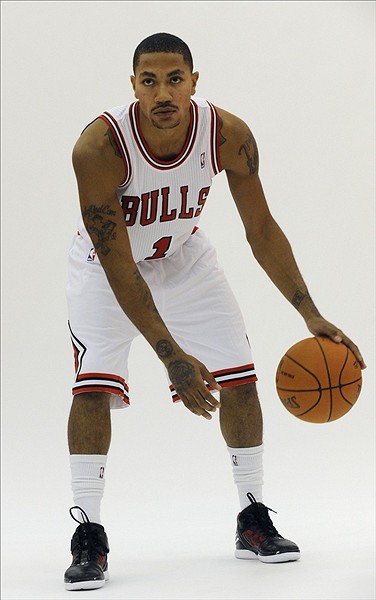 To show just how ridiculous incentive-laden contracts can get, Adonal Foyle once had a $500,000 bonus in his NBA contract if he were to win League MVP. He'd of course get another $500,000 for Finals MVP. Luke Ridnour once had a $1.5 Million bonus included in his contract if he were to win Defensive Player of the Year. Right. The same Ridnour that Jay Bilas once infamously said "couldn't guard the chair I'm sitting in." It's widely stated that LeBron James never saw the full $90 Million of his original Nike contract because of missed incentives (like titles) and underachieving sales numbers. When Dwyane Wade missed 31 games of the 2006-2007 NBA season just a year after winning his first championship, he saw just a fraction of his then-Converse endorsement.

There's no telling how much of Rose's new contract will be incentive based, but he'll surely be expected to meet lofty sales goals both here in the US and in the emerging Chinese market if he hopes to reach the full eventually reported figure of his deal. There most certainly will be additional layers of cash for championships, All-Star appearances and everything in between. According to SportsONESource's Matt Powell, LeBron James leads all signature athletes with product sales this past year nearing $90 Million. Kobe Bryant sold $40 Million of goods and Kevin Durant just $7 Million, with Derrick Rose's signature sales nicely placing him third at $25 Million.

For a new Derrick Rose endorsement extension with adidas to be worth anywhere near the $200 Million mark though, he'll have to push forward with unprecedented sales growth both stateside and in China, a sweep of nearly every individual and team accomplishment in the league for years to come and see his personal brand pacing to overtake both LeBron James and Kobe Bryant in the hearts of fans.

Quite simply, and according to several people that I've reached out to, Rose can expect a new monster extension with adidas Basketball, but the reported $250 Million figure is far beyond unrealistic.