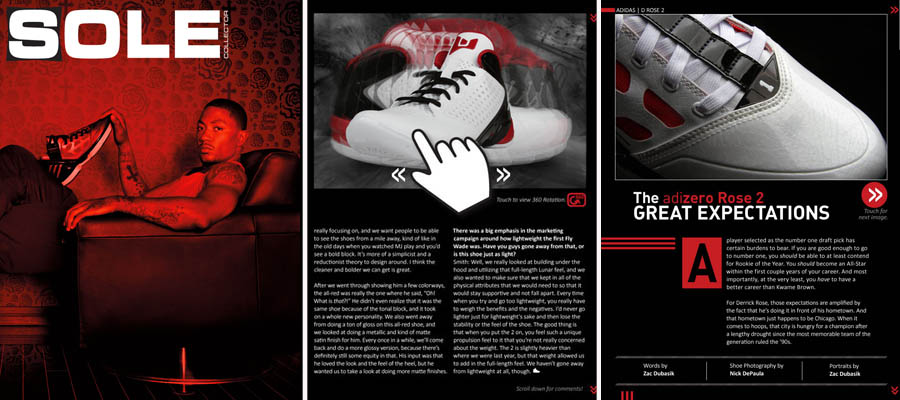 Today, Sole Collector Magazine is celebrating the launch of our new iPad app. You'll find all of the great stories we've been bringing you in print, along with interactive features such as videos and 360-degree views of shoes. You'll also find exclusive coverage not available anywhere else.
To help commemorate this launch, and as a preview to our next issue, we are giving away a pair of Nerf edition Zoom KD IVs. Yes, the box and everything. The shoe sold out instantly this past weekend, and prices have shot through the roof on eBay. Here's your chance to win a free pair.
To enter, simply download the Sole Magazine app from iTunes. Rate the app and leave a review, making sure to include your SoleID. One winner will be chosen at random on January 1st, and contacted via Private Message through the Forums. Your feedback will not only help us give you the best iPad experience possible, but it could lead to you owning one of the hottest shoes of the year.
Inside our first iPad issue, you find in-depth coverage of the adiZero Rose 2, performance reviews, the latest round-up of Jordan Brand signature shoes, an exclusive interview with designer Jeremy Scott and much more. The issue is available now through the App Store for $3.99.
Check out the free preview, and download the issue today for your chance to win