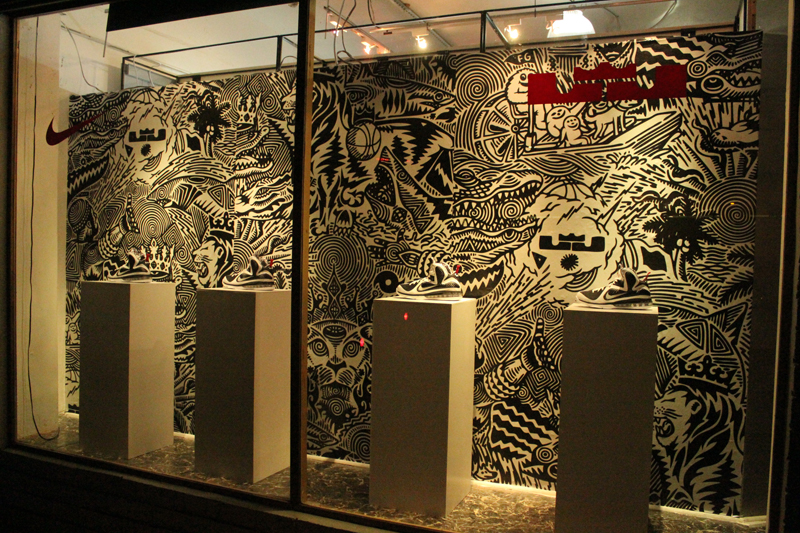 words // Luis Sanchez
For the past ten years, the Miami Art Basel has been one of the most prestigious art shows in the world. Bringing together creative minds from all over the globe, the 2011 Miami Art Basel offered the perfect opportunity for Nike Basketball and Miami contemporary artist Alvaro "Freegums" Ilizarbe to unveil their latest piece of work.
Representing LeBron James and the culturally diverse melting pot that is Miami, Freegums described his take on the LeBron 9 as an interpretation of the real Miami, from the inside out. Filled with honor and excitement to work on the project, Freegums adorned the LeBron 9 with a pattern that incorporated everything from the Florida Everglades to the sunny beaches and even LeBron's lion alter-ego.
The special edition Freegums x Lebron 9 collaboration was unveiled this past weekend at Shoe Gallery in Miami, where Freegums was on hand signing autographs and chopping it up with the locals. 50 pairs were released at the Shoe Gallery, complete with a special edition box covered in Freegum's Miami x LeBron pattern.
The Freegums special edition pull-out box is exclusive to the 150 pairs released in Miami this past weekend. The national release scheduled for December 31st will include signature LeBron 9 packaging.
Enjoy a look at the special invite only event this past weekend at Shoe Gallery in Miami, thanks to our friends SneakerBoxClyde and Stickie213.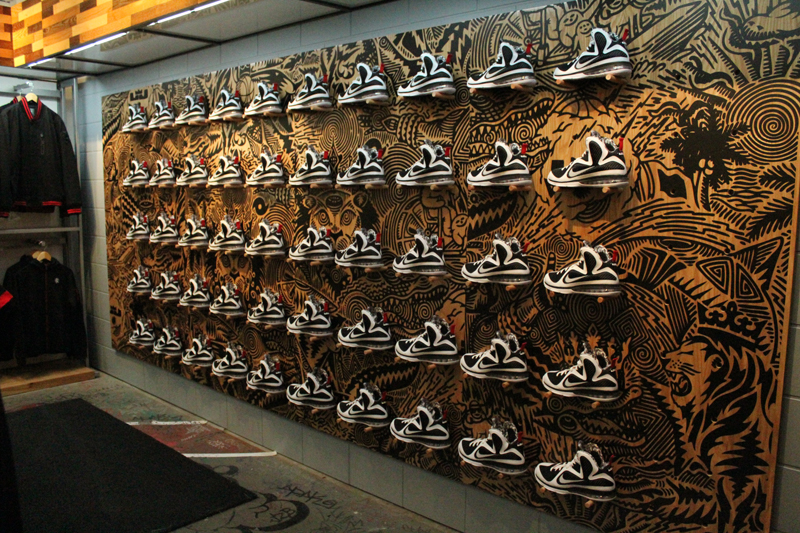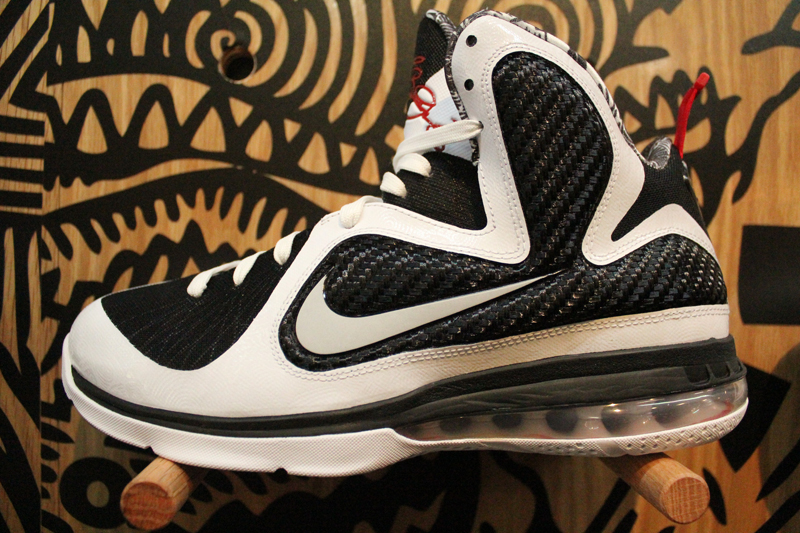 Five special edition Freegums x LeBron 9 crates were created, with the one pictured below going to one lucky raffle winner during this weekend's special release party.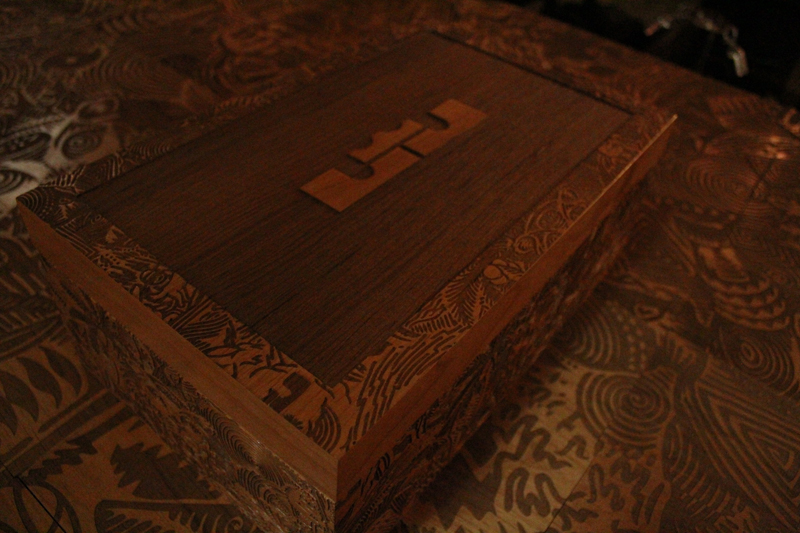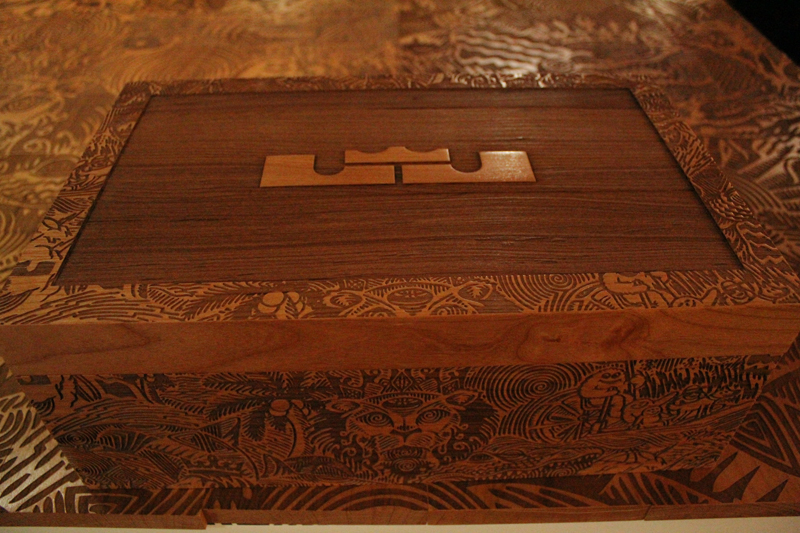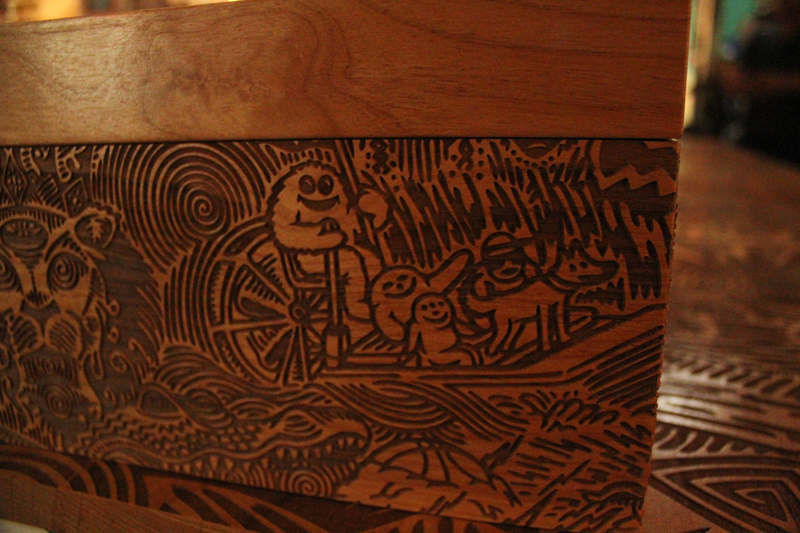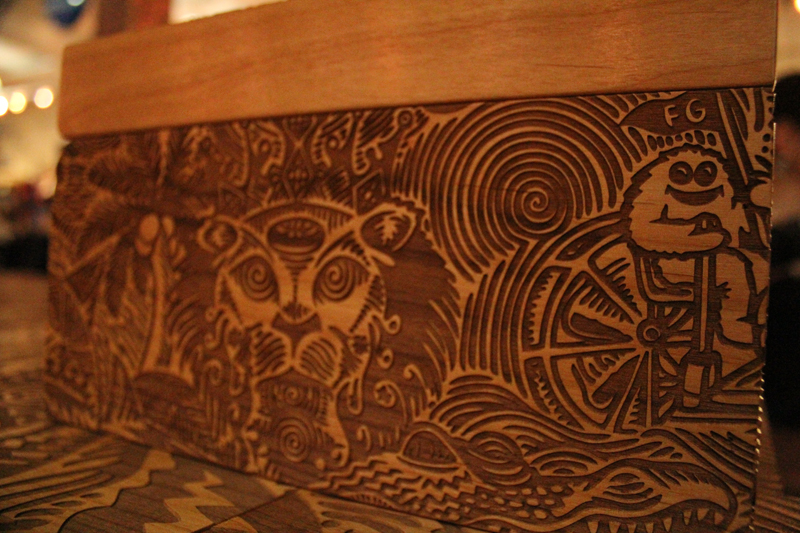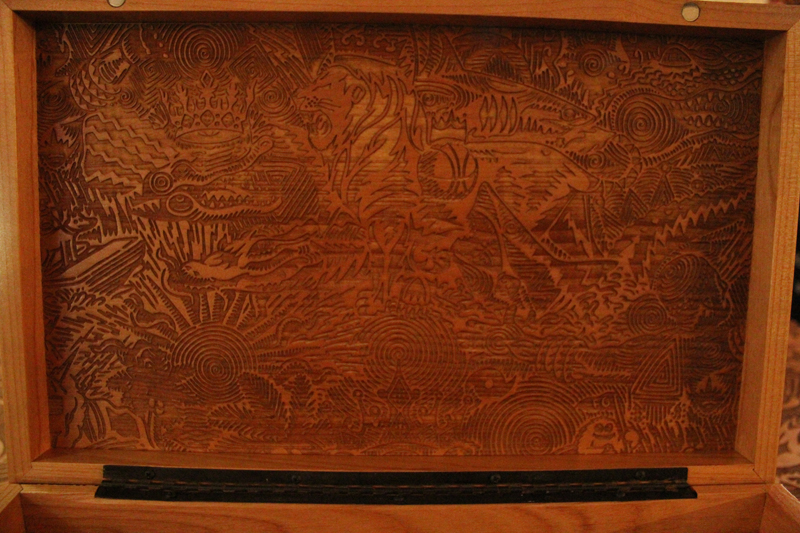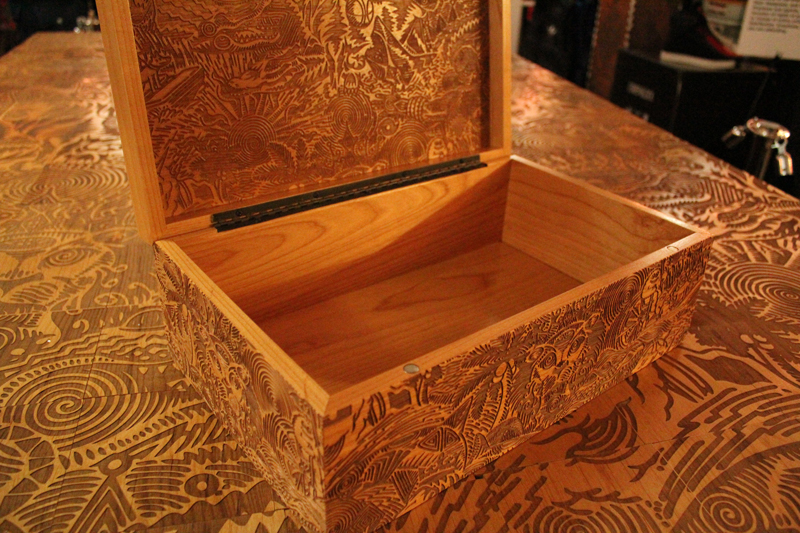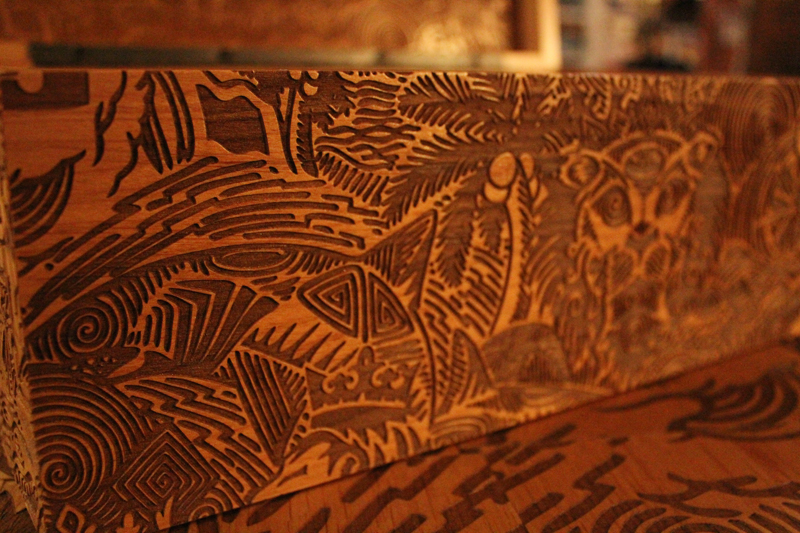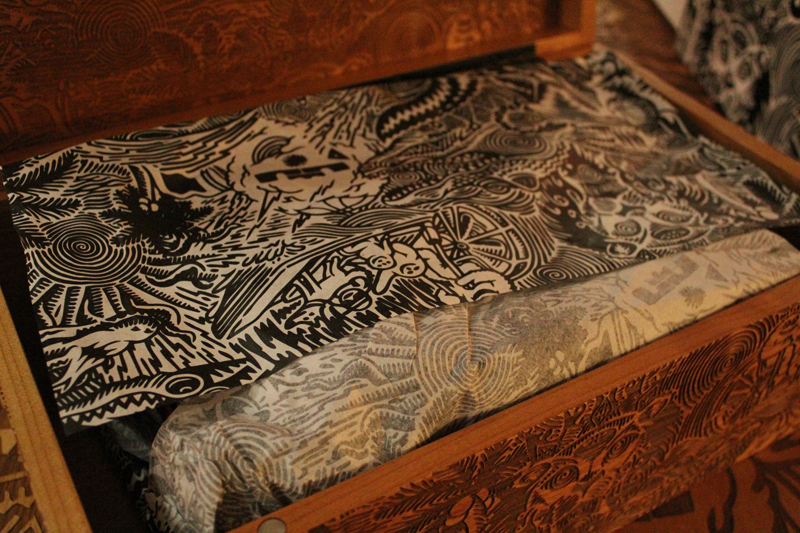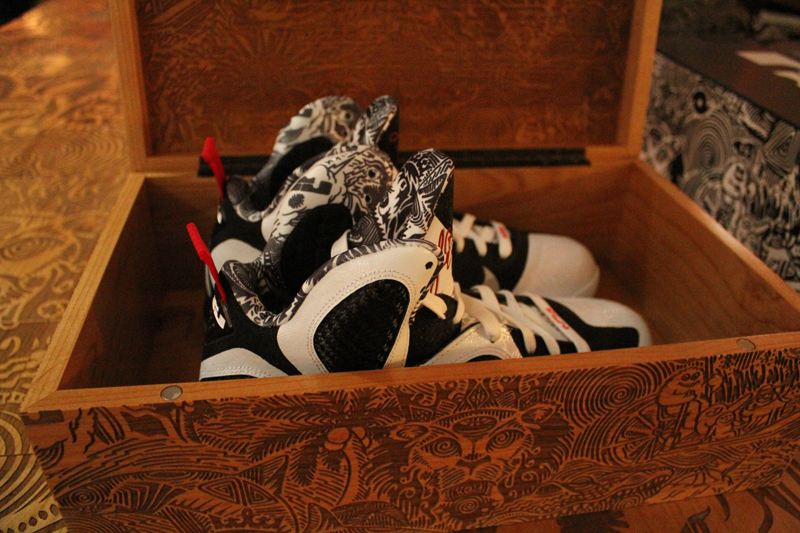 A look at the special edition Freegums x LeBron 9 packaging exclusively included with pairs released in Miami over the weekend.