words & screenshots // Zack Schlemmer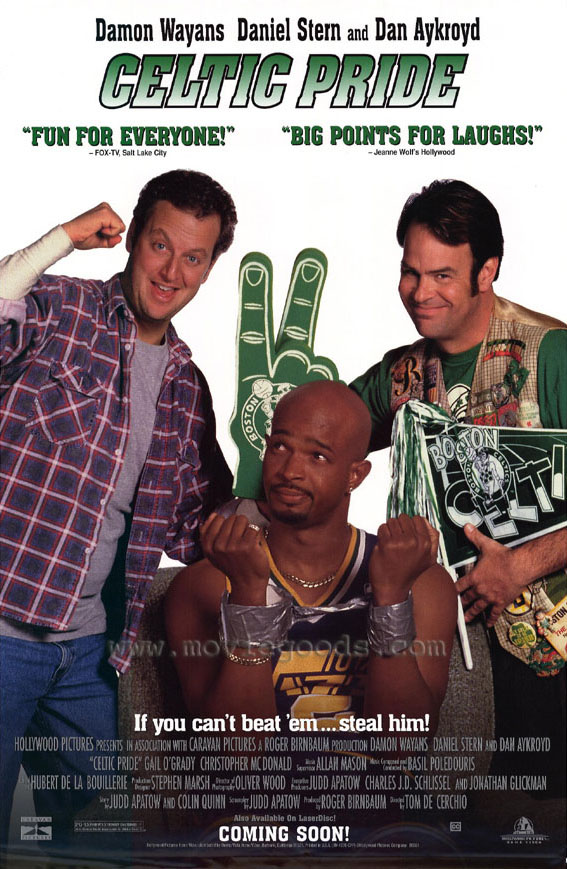 This edition of On-Screen Sneaker Sightings features a very special shoe releasing this Friday Dec. 23rd, the Air Jordan XI Concord. Check out the OG version in everyone's favorite basketball movie (right?) Celtic Pride!
Celtic Pride (1996) is the story of two overly obsessed fans of the Boston Celtics played by Dan Akroyd and Daniel Stern and their quest to secure a Celtics win in the NBA Finals. When the Celtics go against the Utah Jazz and their star player Lewis Scott, played by Damon Wayans, the two mega-fans must make sure the Jordan-like star doesn't stand in the way of the Celtics' championship…by any means necessary! Below are a few screenshots of Lewis Scott's shoe of choice, the Air Jordan XI, along with a few other notable kicks in the movie. Although, if he's such a huge star, why doesn't he have his own signature shoe?
With the Jazz's first appearance in the movie comes the first look at the Concords, along with other Jazz players wearing the Air Jordan IX and Nike Air Flight One.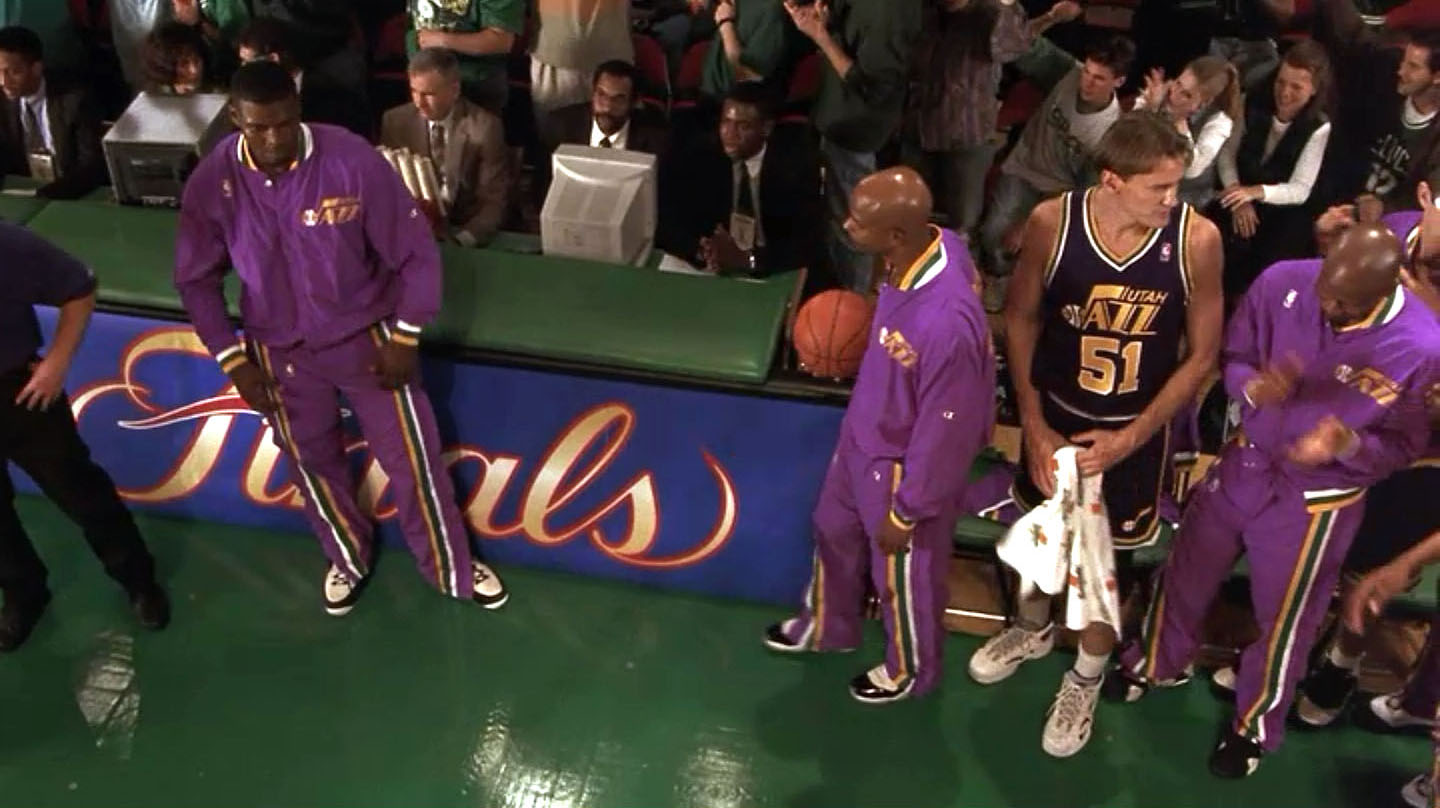 While Lewis showboats by hanging on the rim after a dunk, you get a nice look at the icy soles.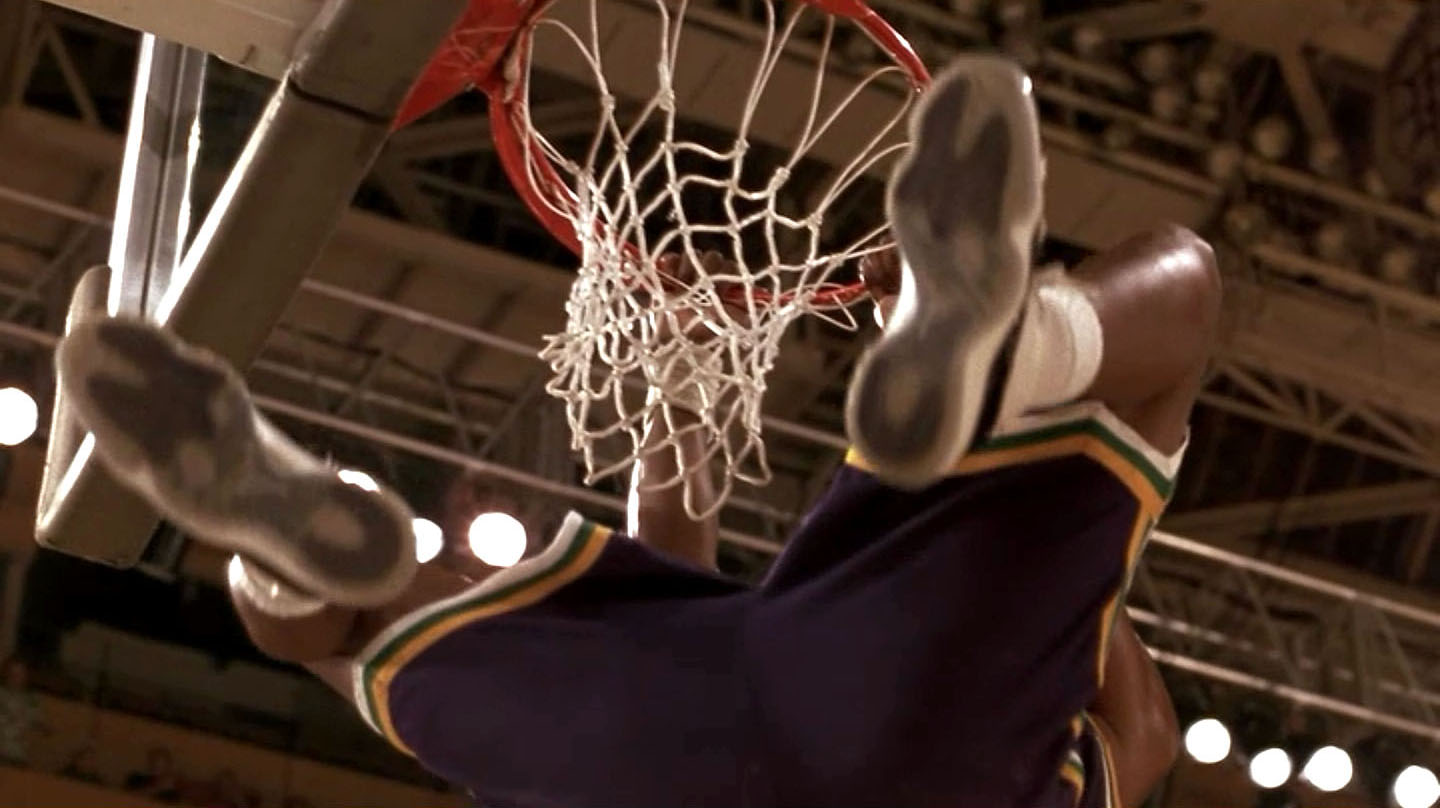 In Lewis' next game after being kidnapped, he again opts for the Air Jordan XI.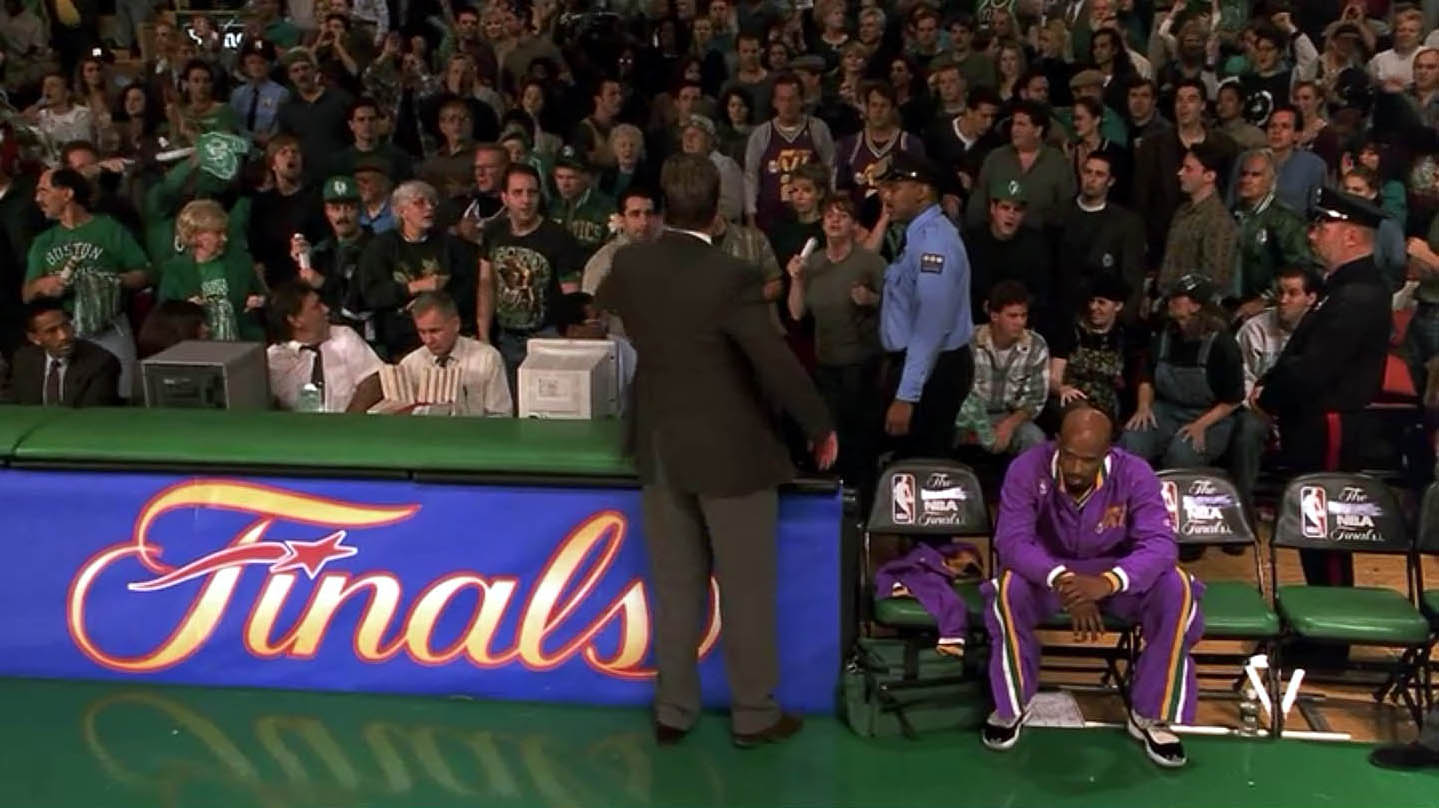 The shoe in action.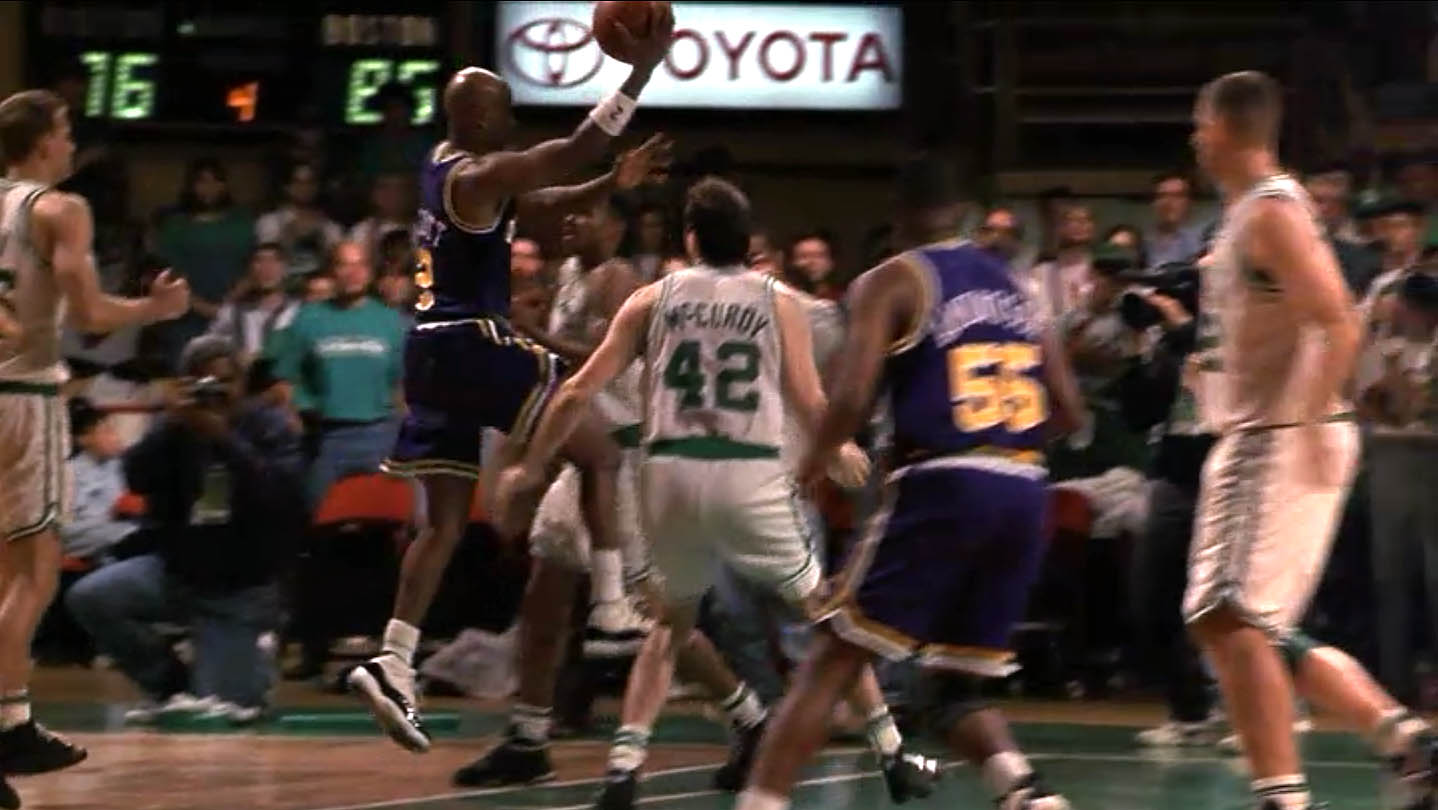 Another look at them while he shoots a free throw. (Note the shameless Nike advertisement in the background.)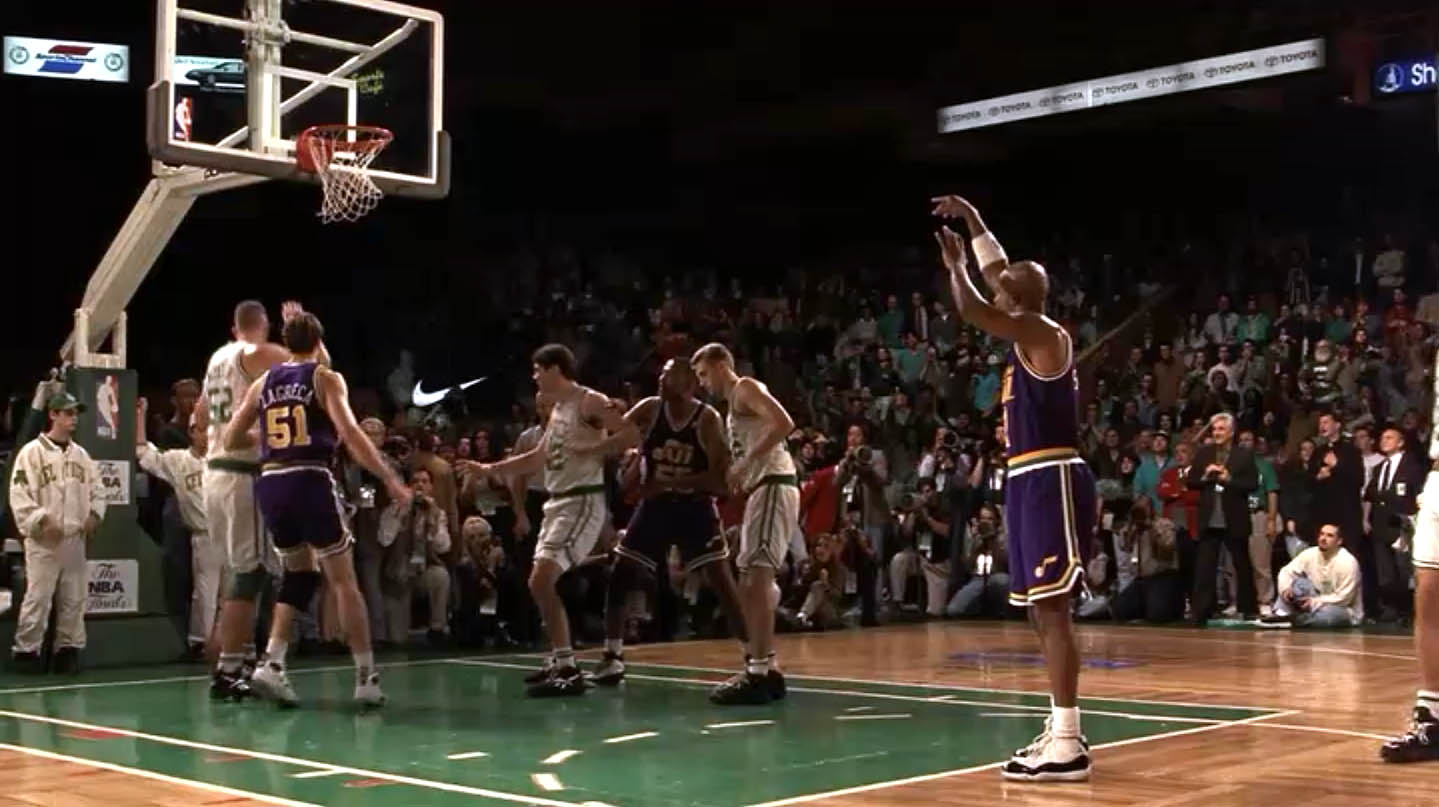 A production photo with a look at Lurch, the hilarious Euro player,in the Nike Air DVST8. (via IMDb)