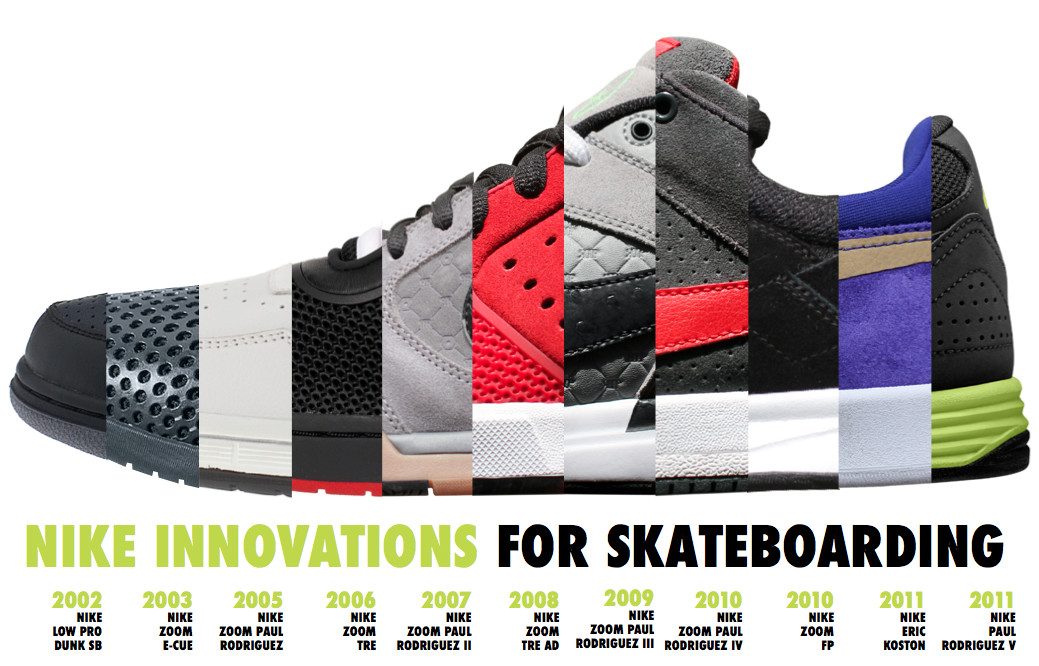 words // Brennan Hiro Williams
From Nike's first skateboarding team, featuring Danny Supa, Gino Iannucci and Richard Mulder, to the much larger current squad including Paul Rodriguez, Eric Koston and Grant Taylor, Nike SB continually works to provide its members with innovative footwear.
This innovation process kept SB progressing over the past decade, finding solutions to the skate shoe's contradictory demands -- cushioning vs. board feel, durability vs. breathability -- all while maintaining a balance between technological advancement and skateboarding's heritage.
Nike Skateboarding presents a timeline of this history, complete with graphics and informative factoids about their shoes over the years. Be sure to state your favorite shoe from the SB line in the comment section.
Download the Nike Skateboarding innovation timeline in PDF form.