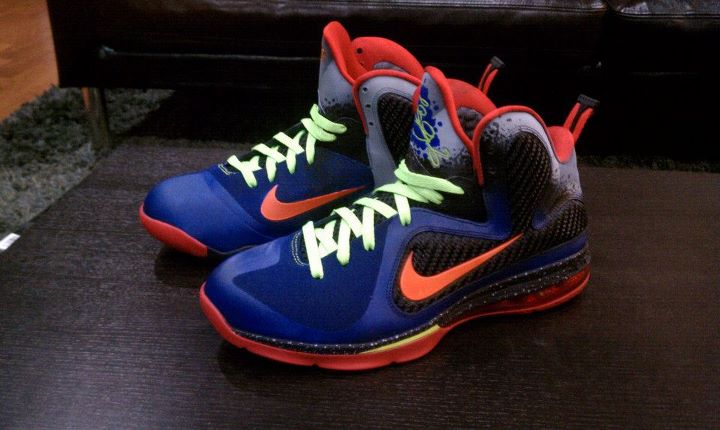 words // Brandon Richard
When it's all said and done, the "NERF" Nike KD IV may end up being Kevin Durant's "South Beach" colorway. Released in extremely limited quantities this past weekend, the NERFs instantly sold out at every location and have already been moved on eBay for as much as $1,200. Complete with special packaging and a custom hoop set, these kicks figure to be near the top on many "End of the Year" lists and are poised for all-time classic status.
If you're a fan of the "NERF" KD IV, then you'll probably dig these custom "NERF" LeBron 9s created by Mache Custom Kicks. Precise color selection and a flawless paint job make this pair look like something that could have been pulled straight from Nike's sample vault. Of course, these won't be hitting retail anytime soon, but maybe you can persuade Mache to work on a pair for you by communicating with him through his Twitter account.
What are your thoughts on these custom "NERF" LeBron 9s?