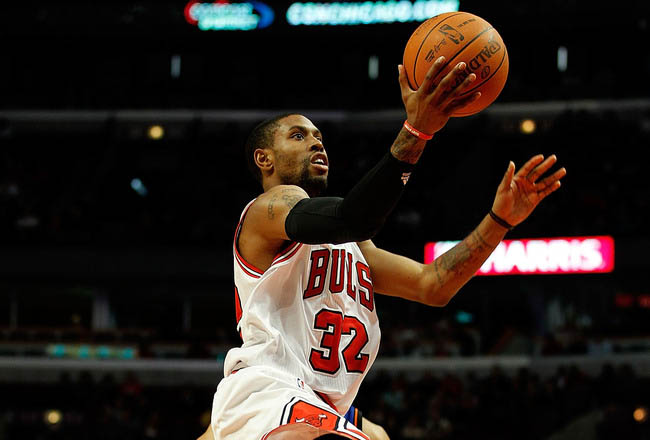 words // Brandon Richard
via Press Release
Earlier today, the Allegiant Athletic Agency (a3) announced a multi-year partnership between Chicago Bulls point guard C.J. Watson and international sportswear company PEAK. The deal calls for Watson to officially endorse the brand's basketball shoes and apparel. The China-based company floors a basketball roster that also includes Carl Landry, Patrick Peterson, Dorell Wright, JaVale McGee, Beno Udrih, Kyle Lowry and veteran Shane Battier.

A four-year NBA veteran, Watson was one of the impact members of the Bulls' "Bench Mob" reserves. He broke out for a season-high 33 points against the Denver Nuggets on November 26th, 2010.

"I'm very excited to be a PEAK athlete," said Watson. "By partnering with them, I can be part of a brand that is well established internationally and is an up and coming brand in the U.S. I am really looking forward to wearing PEAK when I take the court this season."

The deal between Watson and PEAK was negotiated by C.J.'s agent, Jared Karnes, and PEAK USA Chief Operating Officer Yang "Grant" Zhou.