words & images // Zack Schlemmer
It's another Friday and time for another edition of the Kicks on Cards Weekly Collection. First up is Glenn Robinson in the Air Jordan X. Glenn "Big Dog" Robinson was a beast in college at Purdue and also had a solid pro career with Milwaukee, Atlanta, Philadelphia, and San Antonio. Glenn more famously wore Reeboks, but early in his career he rocked various Air Jordans, possibly before signing a shoe deal. I've also spotted him in the Air Jordan VI Infrared, which, by the way, didnt go with his Bucks uniform at all.
Second this week is "The Glove" Gary Payton in the Nike Air DVST8. This is a forgotten shoe today, but was a fairly popular shoe among players in its time. If you grew up in the 90's there's a pretty good chance you or somebody on your middle school basketball team had a pair. The DVST8 (Devastate) was an affordable option of the FORCE line and was available in many team colors as well as a variety of unique colorways. Because of the multiple panels on the shoe, it showed up in some interesting color blocking variations. Some were almost reminiscent of the Reebok Kamikaze [I.E. This colorway].
Next we see Brent Barry proving that (some) white men can jump as he goes up for the reverse slam in the always popular Nike Air Max Uptempo 3 A.K.A. the Uptempo '97. To end this week's collection we have Tyrone "Muggsy" Bogues in the Reebok Swingman, which I could almost swear I've seen on the feet of every Reebok endorsed guard of the mid-90's, and a young Ron Harper in the Nike Air Solo Flight.
Have a favorite sighting this week? You know the drill, drop a comment below!
Glenn Robinson -- Air Jordan X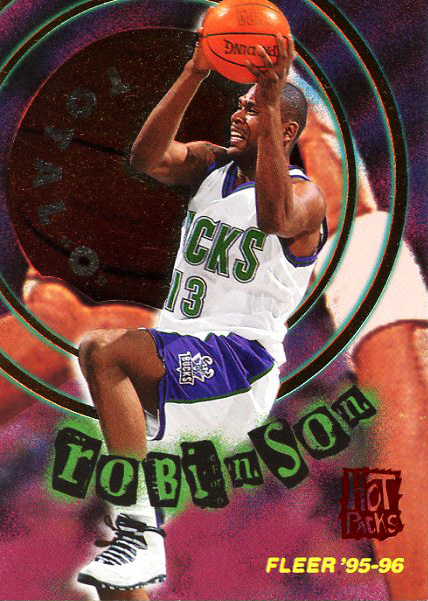 Gary Payton -- Nike Air DVST8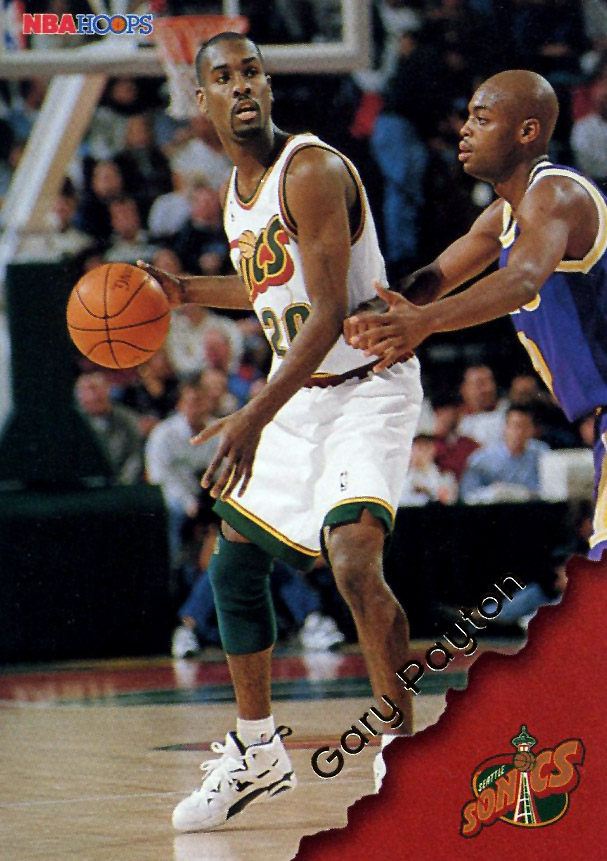 Brent Barry -- Nike Air Max Uptempo 3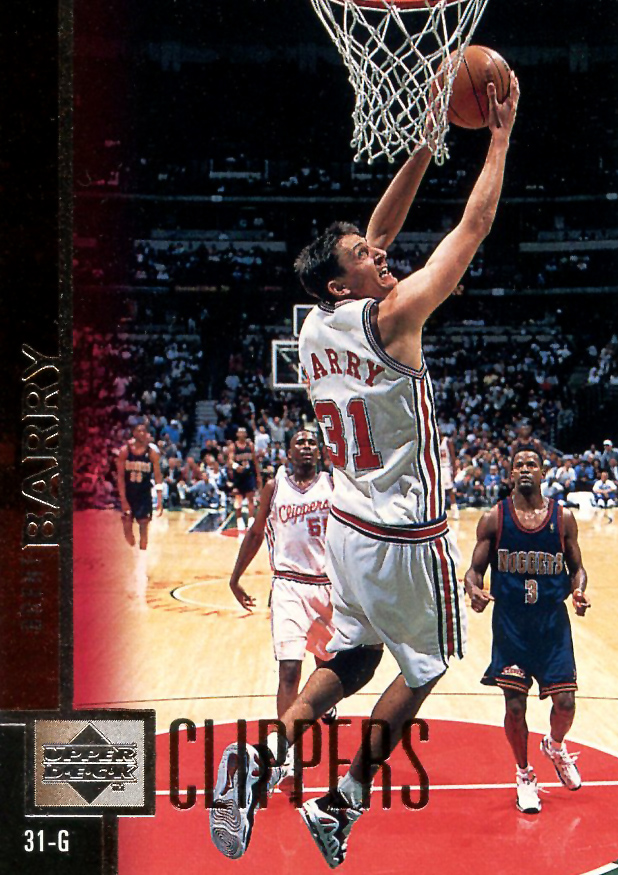 Muggsy Bogues -- Reebok Swingman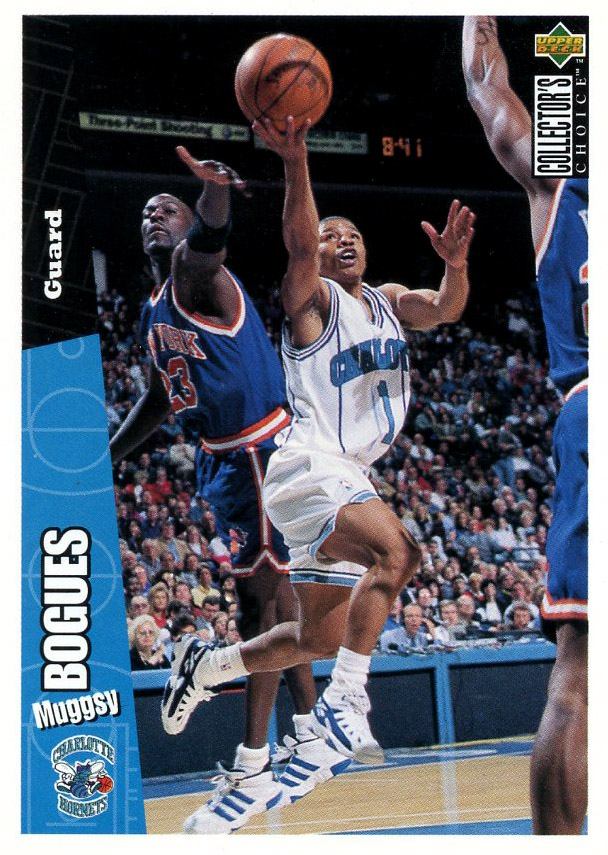 Ron Harper -- Nike Air Solo Flight