words & images // Zack Schlemmer
If you're a child of the 90's, it's likely that the most important pieces of your wardrobe were your Champion brand replica basketball jerseys. It was always a contest between you and your friends to see who could get the most jerseys and the best players (of course, the most spoiled kid or the one with the wealthiest parents always won). Everybody had Grant Hill, Michael Jordan, Larry Johnson, Penny Hardaway, etc. but what you probably didnt have was a Jerrod Mustaf jersey. You also probably weren't rocking Champion shoes. While Champion was a heavyweight in the jersey game, not many remember their footwear.
And that is what's awesome about this first card in today's Kicks on Cards collection: you get not one, but two random, forgotten players, Jerrod Mustaf and Ken Williams, wearing matching Champion basketball shoes. As if Champion shoes weren't already rare enough, seeing them on two players on the same card is quite an oddity.
You also probably never had a Robert Parish Bulls jersey. Many of you probably forgot he even played for the Bulls until you saw this card (including myself). Here we see The Chief late in his career during his one season in Chicago sporting the Reebok Icepick. The Icepick was released in 1997 and continued the tradition of aggressively designed Reebok basketball shoes similar to classics like the Kamikaze, Shaqnosis, and Blast. On this card Robert wears a very nice black/white/red colorway matching his (Champion!) uniform.
The next card is another Bull, but this time it's definitely not an obscure one: Michael Jordan in the "Fire Red" Air Jordan V. At this angle, we get a look at what most of us are longing for, "Nike Air" on the heel. To finish up this week we see Jason Kidd in the Nike Zoom Flight '95 and Leon White in a nice and simple Nike football cleat.
Have a favorite this week? Want to share your Champion basketball jersey stories? Drop a comment below!
Jerrod Mustaf & Ken Williams -- Champion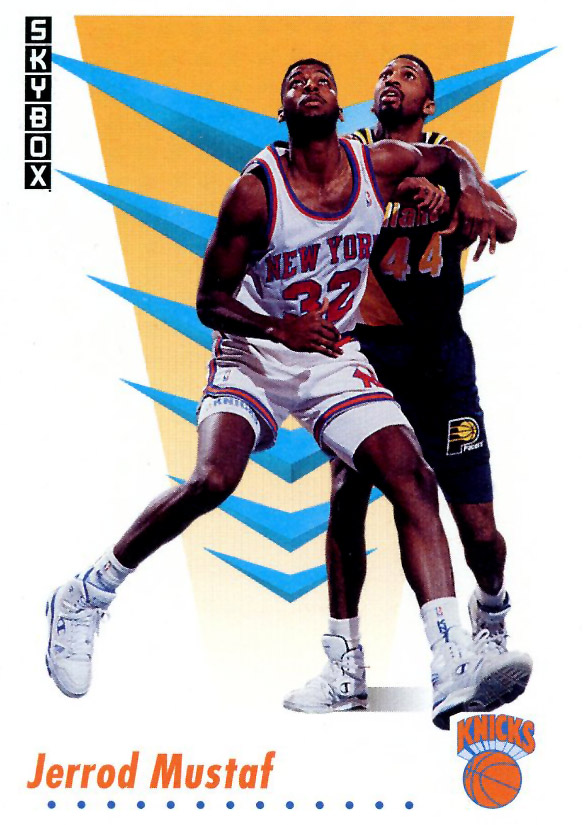 Robert Parish -- Reebok Icepick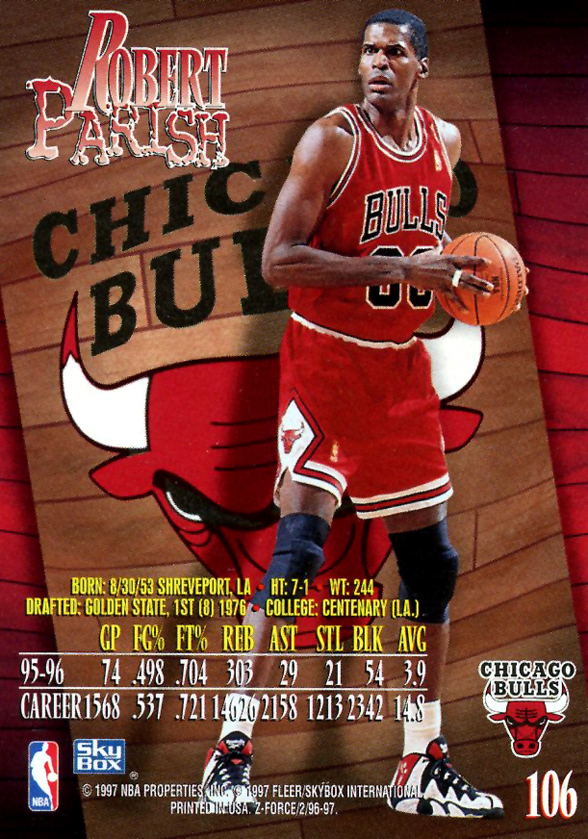 Michael Jordan -- Air Jordan V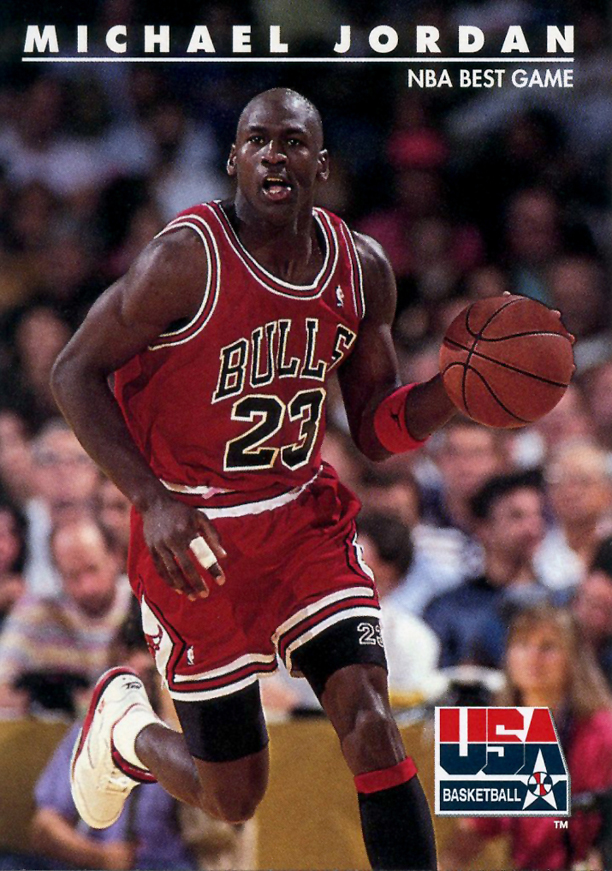 Jason Kidd -- Nike Zoom Flight '95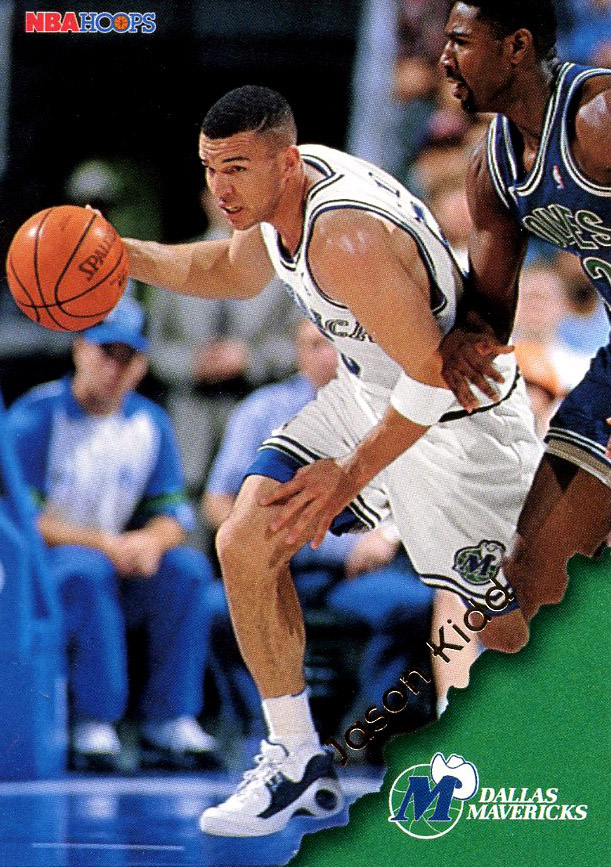 Leon White -- Nike football cleat