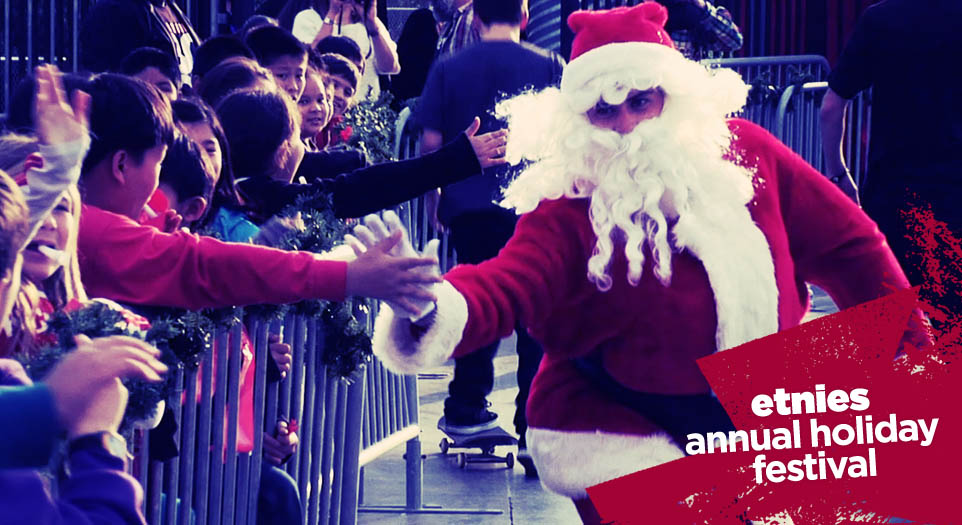 words // Brandon Richard
Last Friday, etnies celebrated the Skatepark of Lake Forest's 8th Anniversary with their annual Holiday Festival and shoe donation. Etnies Owner and CEO Pierre-André Senizergues and several team riders welcomed more than 600 kids in need from local organizations and provided each child with a brand new pair of etnies shoes. The kids also got the chance to take photos with Santa Claus and watch him skateboard throughout the etnies Skatepark of Lake Forest.

Team riders in attendance included Devine Calloway, Andrew Brophy, Nick Garcia, Alex Midler, Douwe Macare, Chris Del Moro and Jeremy "Twitch" Stenberg. Check out a video and photo recap of the event below.
Click here for more photos from etnies Holiday Festival 2011.