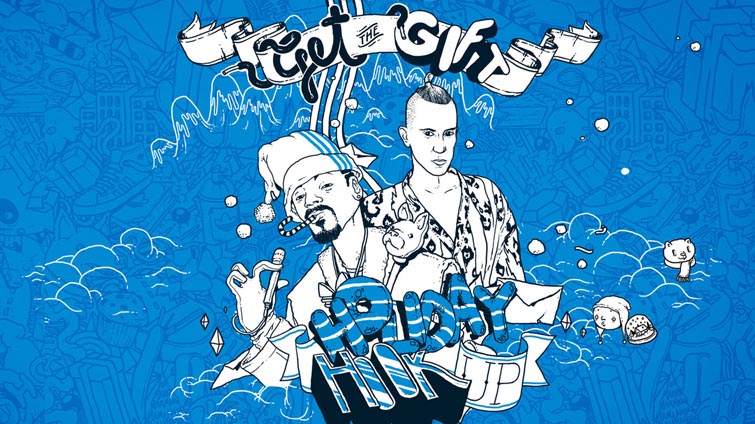 words // Brandon Richard
With Christmas around the corner, adidas Originals commits to spreading holiday cheer by hooking you up with the right gifts. The adidas Originals "Get the Gift" Holiday Campaign App has just launched on the adidas Originals Facebook Page.
In "Get The Gift" under "Holiday Hook Up", you can send your Facebook friends a unique holiday video greeting card sent by Originals Icons Snoop Dogg or Jeremy Scott. To do so, submit your message and who you would like to dedicate your message to on the app.
Additionally, "Hide and Seek" (which launches on December 12th) will allow you to put your Originals skills and knowledge to the test to win daily prizes and get gift recommendations for your friends.
Aside from the "Get The Gift" app, for those residing in the United States, in the "Holiday Hunt*", Originals is giving away VIP trips to see DJ Neil Armstrong in NYC or Kendrick Lamar in Los Angeles this month, with the contest ending today on December 8. To participate, users simply need to visit their closest participating Originals store and find the clues, or register on http://originalspleasurehunt.com/.