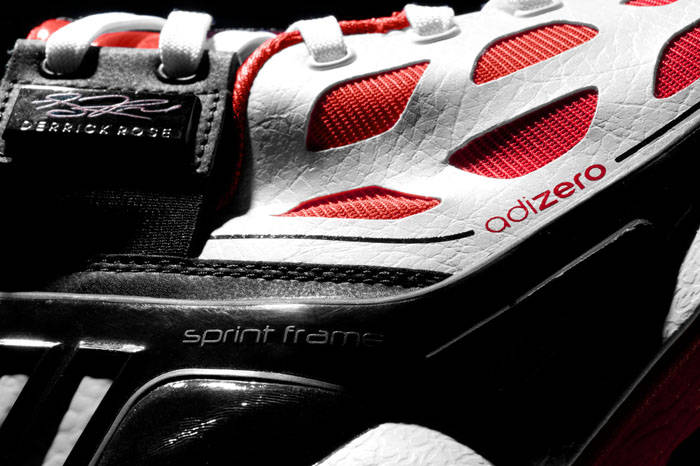 words // Brandon Richard
File this under headlines you didn't expect to end the year reading: adidas has been accused of trying to bully around a Chicago area church over a trademark dispute.
According to a report from TMZ, Chicago's Christian Faith Fellowship Church in Zion trademarked the similar sounding "Add A Zero" back in 2006 for a program that sells clothing and other items to raise money for a new building, a food pantry and a day care program.Then in 2009, adidas tried to trademark their "adiZero" line of performance footwear, but the request was rejected by the U.S. Trademark Office because of similarities to "Add A Zero." The brand reportedly followed the denial with a $5,000 offer to the church, which was also turned down. Perhaps adidas should have added a zero.
The dispute continued into November 2010, when adidas petitioned the U.S. Trademark Office to cancel the Church's trademark on ground the Church doesn't use the name enough. That request is currently pending.
Three weeks ago, Pastor E. James Logan of the church sent a letter to adidas athlete Derrick Rose, pleading with him to have the brand reconsider their petition. He also sent letters to adidas representatives. As of now there have been no comments from Rose on the matter. However, adidas reps told the Chicago Tribune that while they do not comment on legal matters, they are open to working with church officials on a resolution.
This ordeal could prove to be pivotal in adidas' overall marketing strategy. They've used the term to market the performance footwear and apparel that makes up their strongly-pushed lightweight initiative. The adiZero name hasn't only been used for Derrick Rose's signature shoes, but also for the Crazy Light, various soccer and football cleats, running shoes and sports performance gear. After discontinuing the use of "Beast" for athletic footwear earlier this year due to a settlement with Brooks, losing the ability to market their "adizero" line would be another big blow.
Should adidas back off or do they have a point? Is anybody out there really confusing the church's "Add A Zero" and adidas' "adiZero?"
video via CBS Chicago