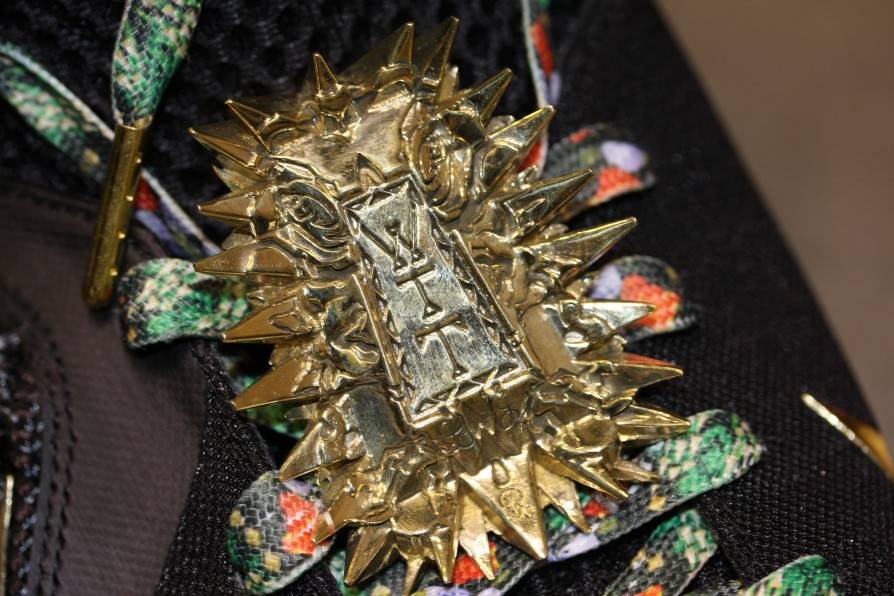 words // Brandon Richard
Everything about Jay-Z and Kanye West's "Watch the Throne" 2011 was over the top, so a LeBron 9 designed to commemorate the duo's instant classic LP had to live up to its billing. To help meet that goal, the Nike Basketball CGM Design Team tapped popular New York jeweler Gabriel Urist to design the ultimate piece of sneaker jewelry, inspired by the gold-leaf Givenchy WTT album cover. Hand made by Urist himself, only six of these pieces were created, one for each pair of "Watch the Thrones" in existence.
Below is a small set of photos giving us a behind-the-scenes look at Gabe going to work on the "Watch the Throne" pieces in his personal workshop via Sneakerbox Clyde and Inside the Sneakerbox.