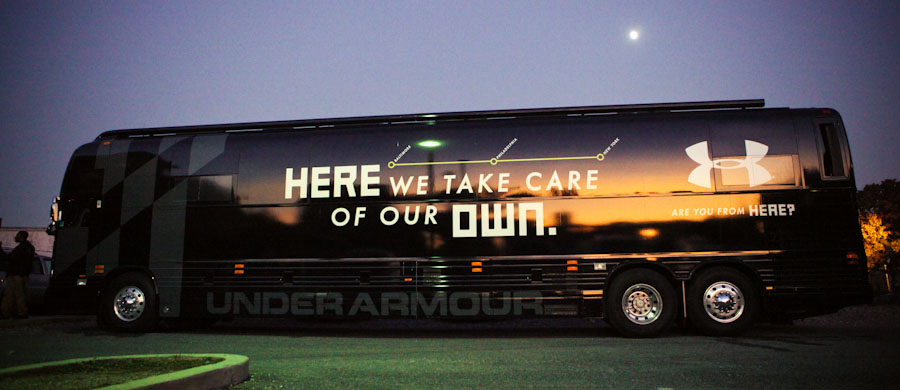 words // Nick DePaula
With the lockout extending well into November, what began as a summer look behind the scenes at the training and travels of Brandon Jennings now includes even more exhibition basketball and additional cast members made up of his newest Under Armour teammates.
In the latest episode of the popular web series "Under The Armour," Brandon is joined on screen by Kemba Walker, Derrick Williams and Greivas Vasquez as they hit the road for the first leg of the brand's "Are You From Here?" Tour. Held in Baltimore earlier this month, get a look at the crew as they tour the company headquarters in the AM, prep for their late afternoon game against local powerhouse St. Frances Academy, stop by Foot Locker for a post-game appearance and head on up to New York for the next stop in their top-tier tour bus.
If you're somehow behind, make sure you get all caught up on the "Under The Armour" series and Brandon's summer by checking out the first five episodes.