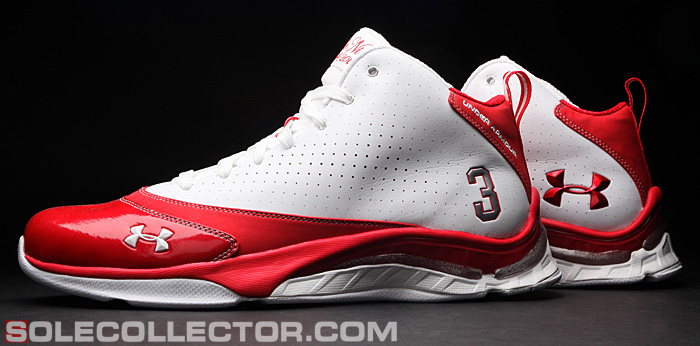 words & images // Nick DePaula
Doesn't feel like two years ago, does it?
While Brandon Jennings might not be playing in an NBA game this month, we're nearing the two year anniversary of the night that he put up a franchise rookie scoring record for the Milwaukee Bucks in just his ninth game. After scorching the Golden State Warriors for 55 points in a win at the Bradley Center on November 14th, 2009, the expectations for the 10th pick in the draft only continued to rise. So he carried the Bucks on to the Playoffs for the first time since the 2005-2006 season.
"That was in the three quarters too," Brandon always jokingly reminds. The final statline for his night was 55 points, 5 rebounds, 5 assists and a W, and it was a white and red pair of Under Armour Prototype IIs that us sneakerheads also recall most. Because at the time, there was nowhere at all to buy them, with the brand still a full season away from releasing hoops shoes at retail.
To celebrate the anniversary, Under Armour has quickstriked a "Double Nickel" accented version of the Prototype II just as the "Are You From Here?" Tour kicks off. As the video title below plainly states, watch every single point that Brandon put up that night, and take a look at the "Double Nickle" Prototype II Quickstrike ahead, available now at select Foot Locker locations in New York and LA.