words & screenshots // Zack Schlemmer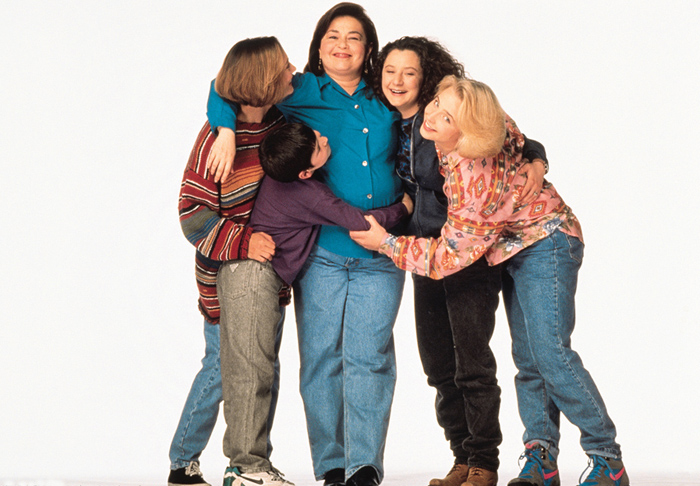 Most of us are familiar with the classic 90's TV show Roseanne: the sitcom of a real All-American, blue collar, working class family with real problems and issues who don't look or act perfectly. What you might not know is that DJ, Roseanne and Dan's son on the show, wore some noteworthy sneakers throughout the seasons. For today's edition of On-Screen Sneaker Sightings, I present to you DJ's footwear highlights.
The heat starts in Season 5, which originally aired in 1992. Here we see DJ in episode 6, while no doubt being hassled by his older sister Darlene, lounging in a pair of the Air Jordan VII "Bordeaux":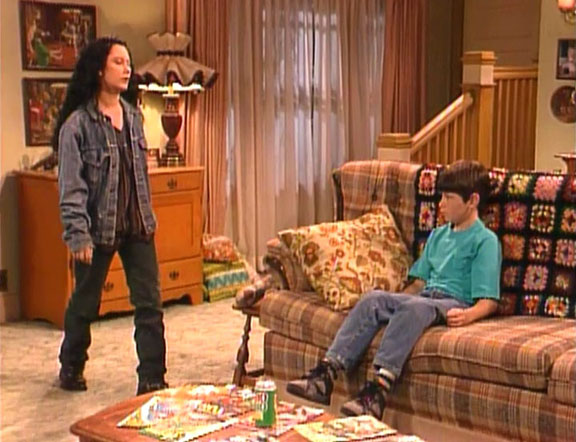 In episode 17 we get another look at the same AJ 7: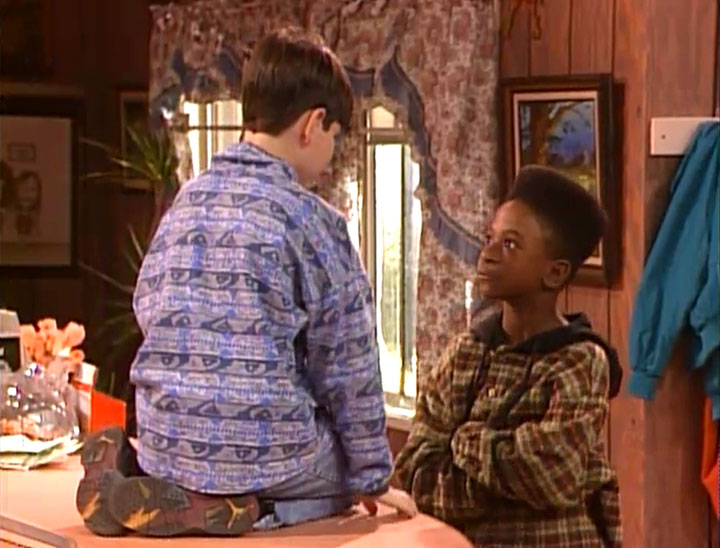 By episode 24, DJ switches to a new pair of Air Jordan VIII "Aquas":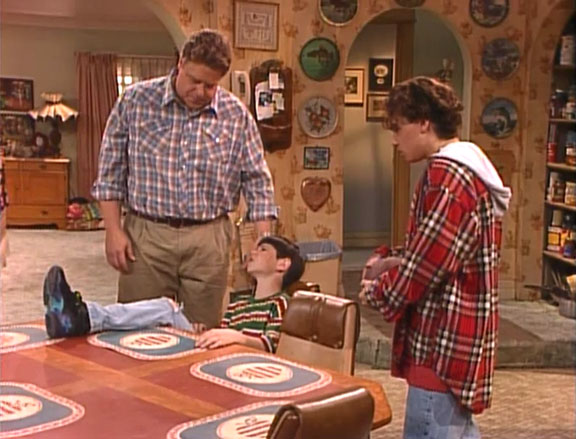 In Season 6, Episodes 3 and 10 we catch DJ in the Air Jordan VIII again, this time opting for the "Playoff" colorway: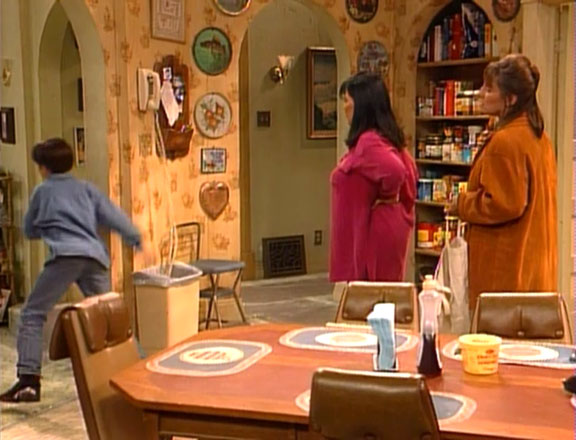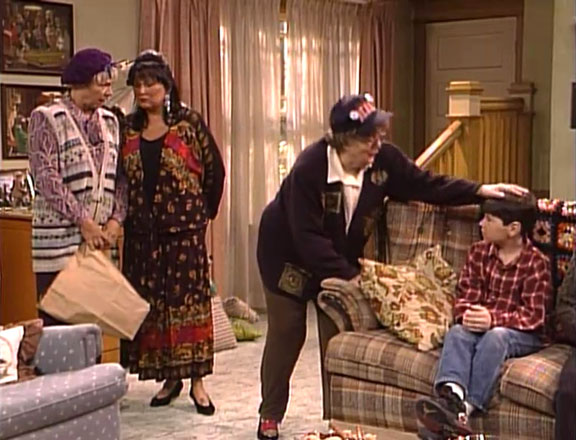 Next up in Episodes 21 and 22, DJ wears the Nike Air Force Max in Charles Barkley's White/Black/Purple colorway: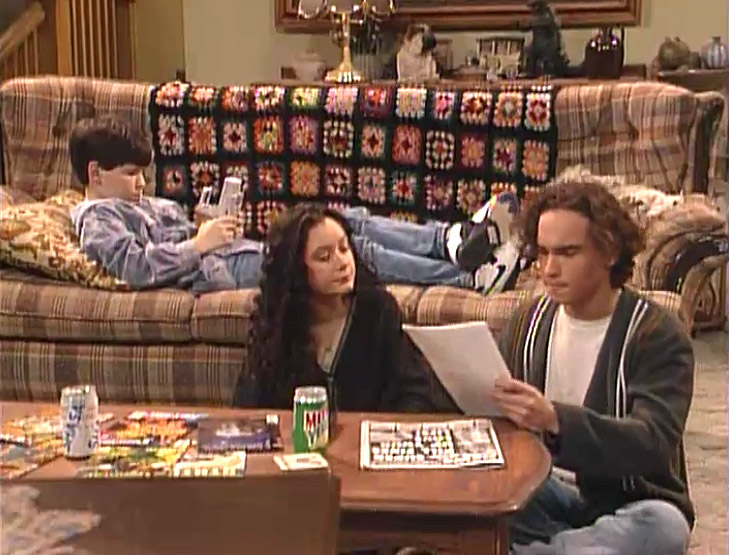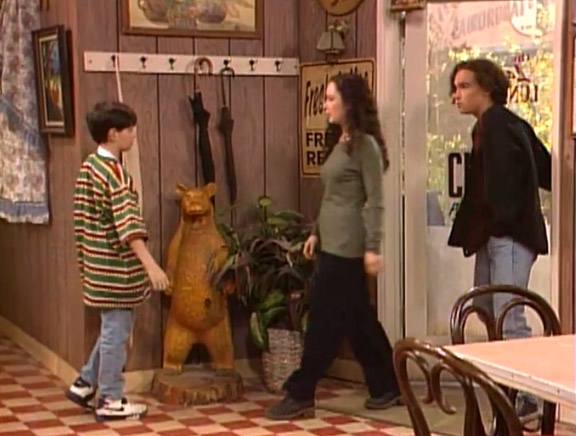 In Season 7, Episode 12 he rocks the Air Jordan III White/Cement. Since this season is from 1994, that probably makes these the first retro version of the AJ 3: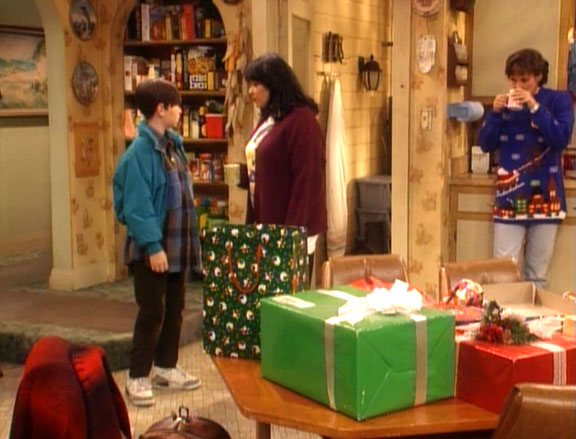 One last Air Jordan sighting comes from Season 8, Episode 1. The Air Jordan X "Shadow":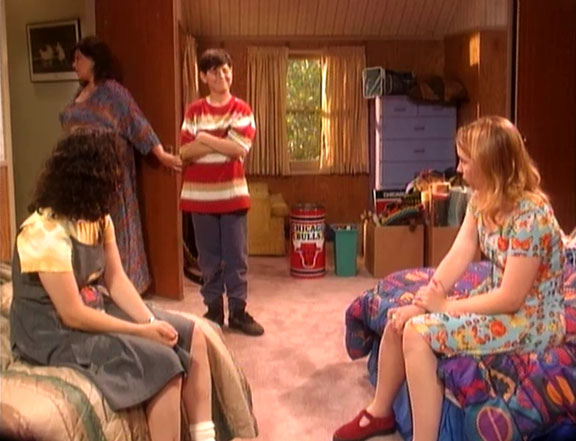 In Episode 2, and ending DJ's sneaker showcase, we spot him wearing the Nike Air Max Trainer 2: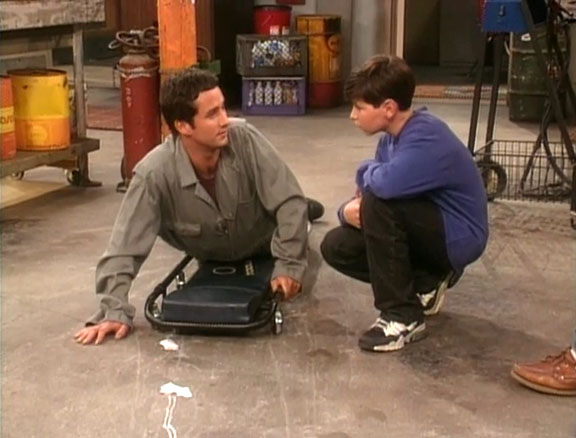 DJ was obviously a fan of Air Jordans, which would be fitting since the family lived in Illinois and were Bulls fans. But my question is, how did a kid's poor parents who often couldn't even pay the bills afford the most expensive sneakers of the time?