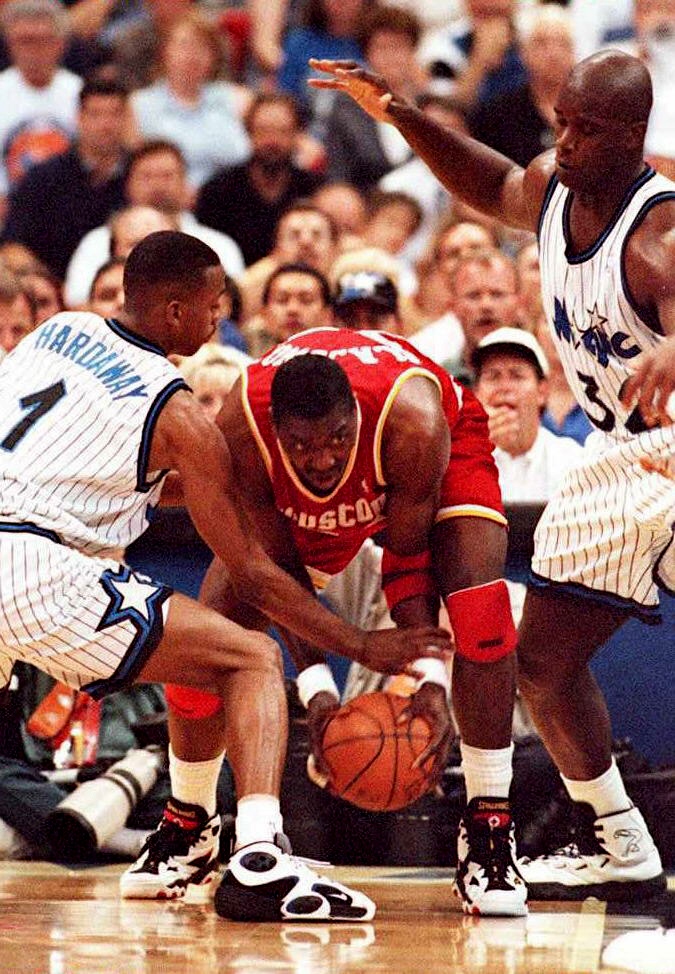 words & images // Nick DePaula
Just before his iconic Air Penny signature series began, Penny Hardaway was enjoying the close of the 1995 season in the Nike Air Flight One. While the shoe was memorable in its own right, it didn't hurt the One's legacy that it was during that same season that Penny was named to the esteemed First Team All-NBA for his league dominating all-around game and playmaking ability.
He was officially on the map as one of the league's rising stars in just his second year, and as the playoffs progressed, he helped carry the Orlando Magic past the Chicago Bulls and into the NBA Finals. Of course, the Bulls had a familiar face back in the starting lineup that year, as Michael Jordan returned from his short-lived baseball hiatus just a month before the '95 playoffs began.
"We were the only team to beat the Bulls with Michael Jordan in the playoffs while they were winning championships," Penny told me. "He won six rings [in the 90's], but no one beat him but us that one year. And as a team, we were the last team to ever beat him in a Playoff series, and that's just a great part of history."
With that in mind, the Flight One marks one of many milestones in Hardaway's career history. While not an official Penny sneaker, it still featured his jersey number along the heel tab, a pinstriped tongue inspired by his team uniforms, and is best remembered in a classic Orlando Magic colorway. The shoe's bold court block also made it recognizable from the very top of the arena or from home on TV.
"I try to design with the fat end of the marker," Eric Avar once said, and the Flight One still remains to this day one of the best examples of his design approach. With two unmistakable contrasting spheres and two wrapping gestures emanating from the midsole, it still carries one of the easiest 50-yard reads in basketball.
As Nike Sporstwear looks to celebrate Penny's heritage with the brand and the many great sneakers he wore throughout his career, the Flight One will be the next model that we'll soon see return. Enjoy a look at a sample pair of the upcoming Flight One Retro, in its most coveted colorway, slated to release next year in 2012.