words // Brennan Hiro Wililams
While French luxury footwear designer Christian Louboutin is well-known for making high-end stiletto heels for women, his line also features shoes for men, including seasonal offerings of over-the-top men's flat sneakers. His latest sneaker, pictured below, is sure to spark strong reactions.
While it is unlikely that the sneaker is inspired by Mystikal rapping on top of a 8-foot basketball hoop, the No Limit Men's Flat includes several outlandish features, with metal spikes, strass crystals, multi-colored leather and a zebra shoe tongue.
If you thought that the Louis Strass editions of previous seasons were wild enough, how do you feel about the No Limit?
The Christian Louboutin No Limit Men's Flat is part of the 2012 Spring/Summer line.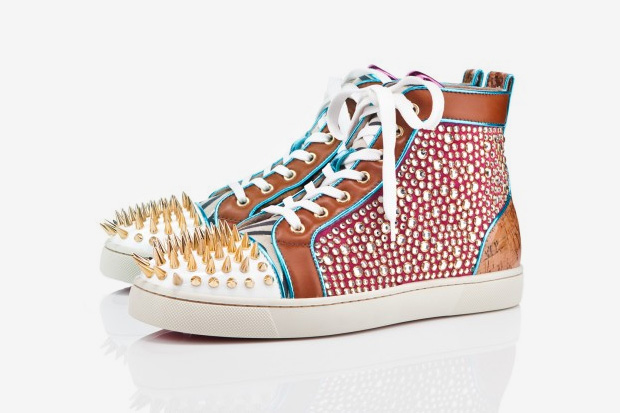 via Hypebeast