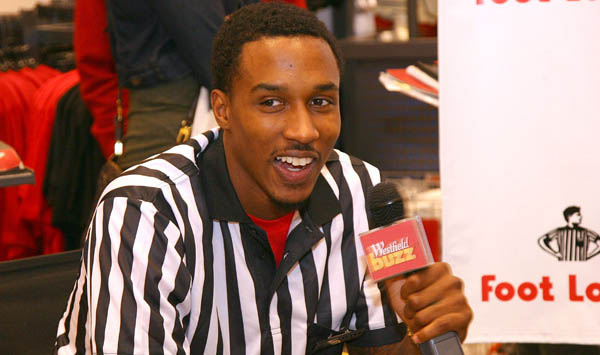 words // Brandon Richard
Though the 2011-2012 NBA season has yet to tip off, Milwaukee Bucks point guard Brandon Jennings has been busy touring with his Under Armour brand-mates and promoting his new signature shoe, the Micro G Bloodline. Continuing to celebrate his latest release, Brandon will be attending a live in-store event at the Foot Locker located at Milwaukee's Mayfair Mall tomorrow evening. Jennings will don the iconic Foot Locker uniform while signing autographs, interacting with fans and hitting the floor to share the story behind the Bloodline. There will also be a Q&A session with customers and media.
Tomorrow also marks the official launch of the Under Armour Micro G Bloodline in Compton Black, Roma Blue and Rowley Park Green. You can pick up the Bloodline at Footocker.com and Foot Locker stores nationwide.
What: Milwaukee Bucks star point guard Brandon Jennings celebrates the release of the Under Armour Micro G Bloodline Shoe Collection at the Mayfair Mall Foot Locker Store in Milwaukee.

When: Tuesday, November 22, 2011, 6:00–7:30pm

Where: Foot Locker, Mayfair Mall, 2500 N Mayfair Rd., Milwaukee, WI