words // Zack Schlemmer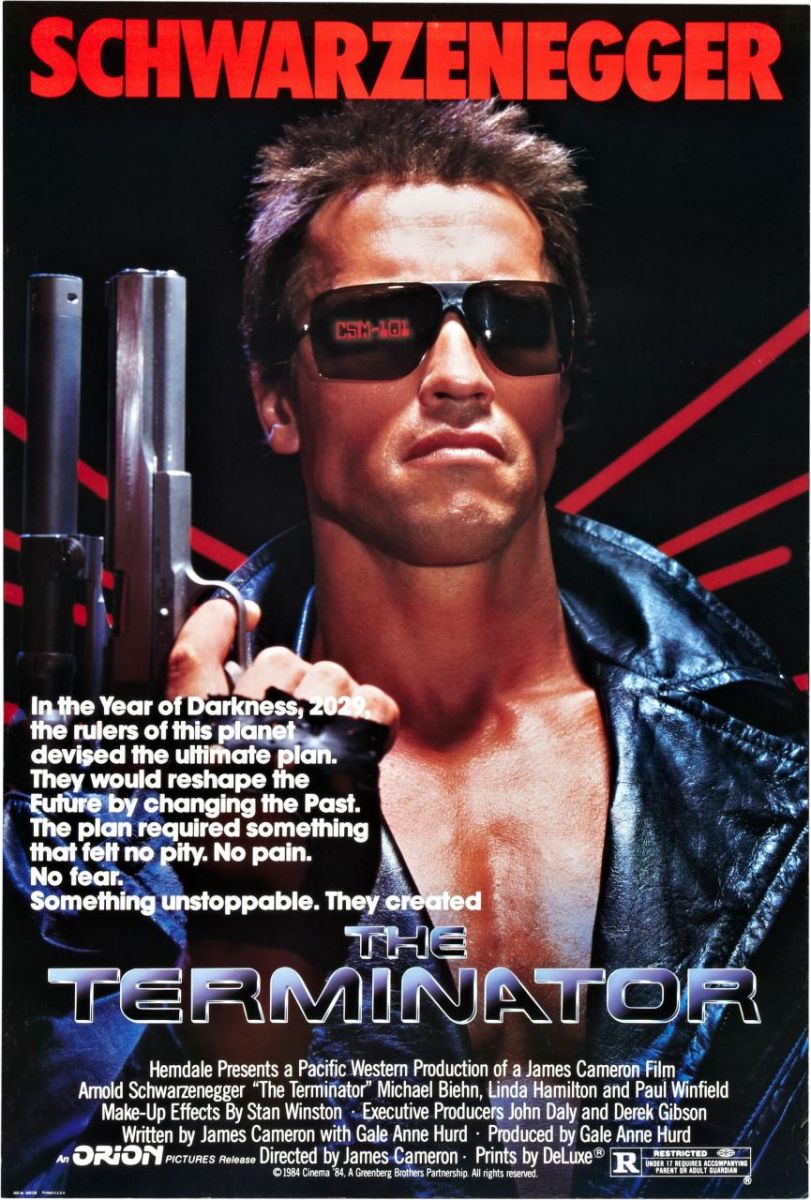 In the classic sci-fi action film The Terminator (1984) a cyborg death machine (Arnold Swarzenegger) is sent from the future to hunt and kill Sarah Connor who is the mother-to-be of a rebel leader in the year 2029. But also sent from the future is Kyle Reese whose mission is to protect Sarah Connor and help save the human race.
In the first few minutes of the movie we see Kyle appear out of thin air in the middle of the night with no clothes. He later breaks into a department store while being chased by police where he proceeds to "borrow" some clothes and shoes. Here we see Kyle sizing up some indistinguishable shoes in the dark :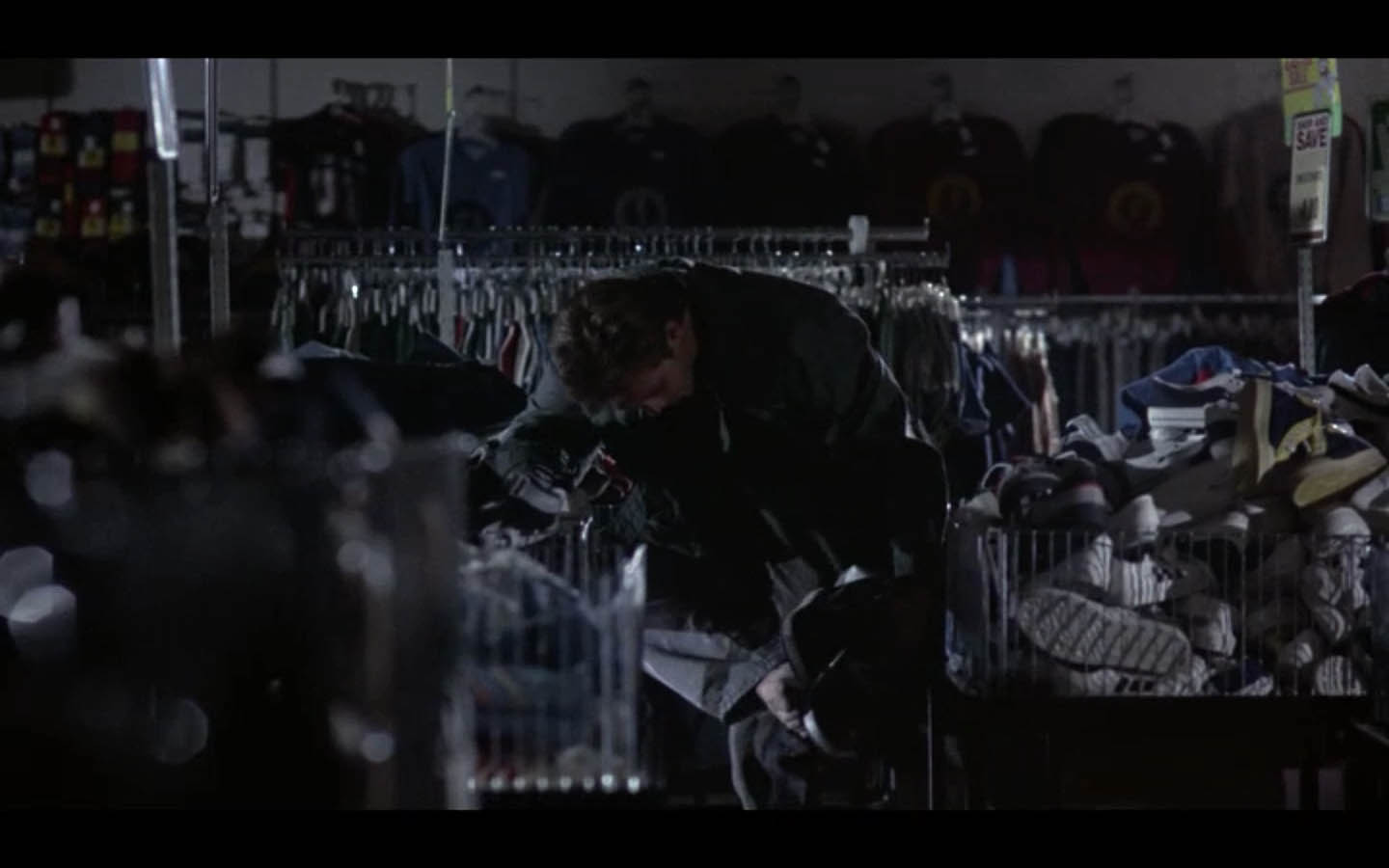 But then moments later the Nike Vandal in a clean black and silver colorway is revealed when Kyle's feet drop from the photo booth where he was hiding: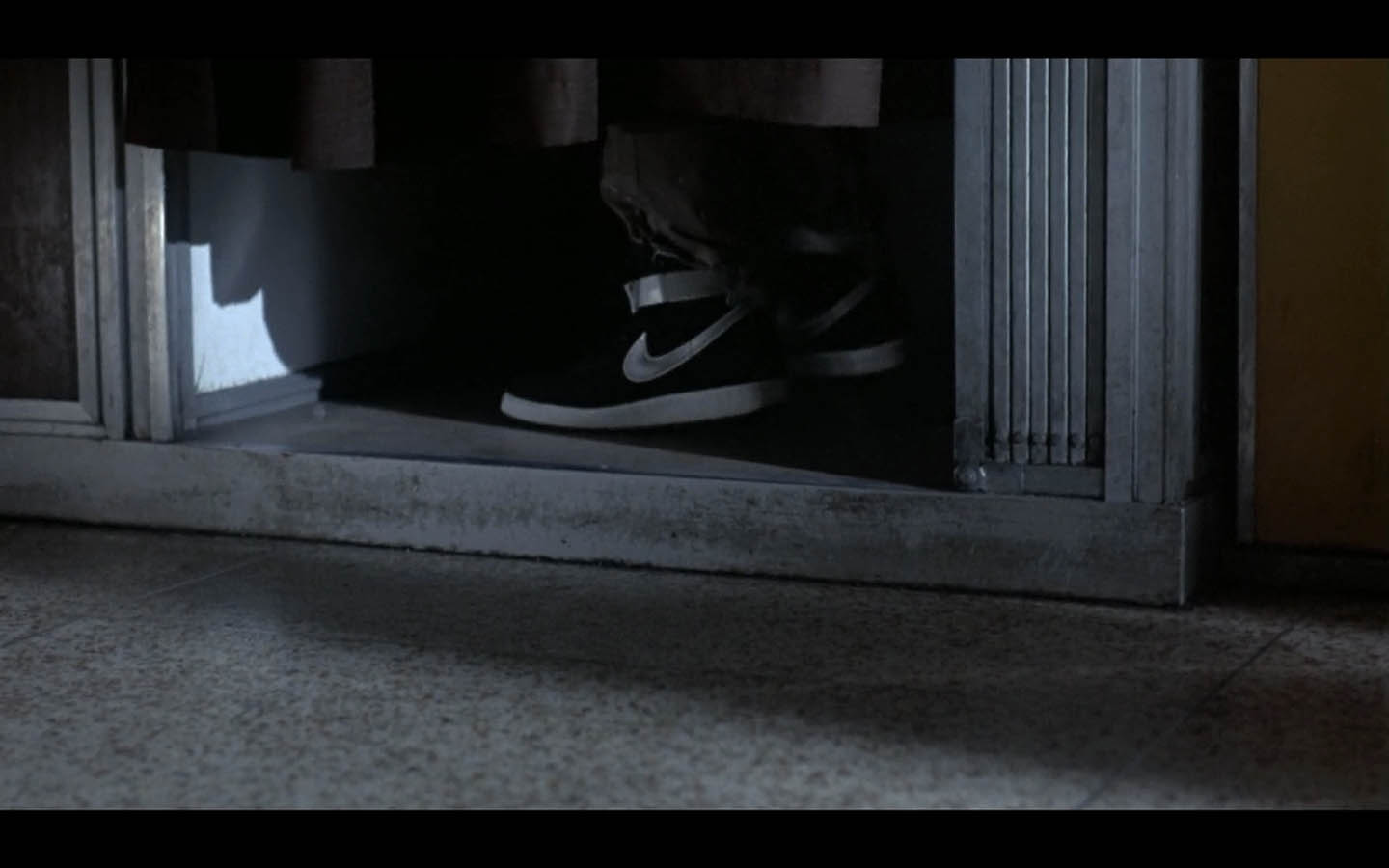 He even takes the time to securley fasten the ankle strap: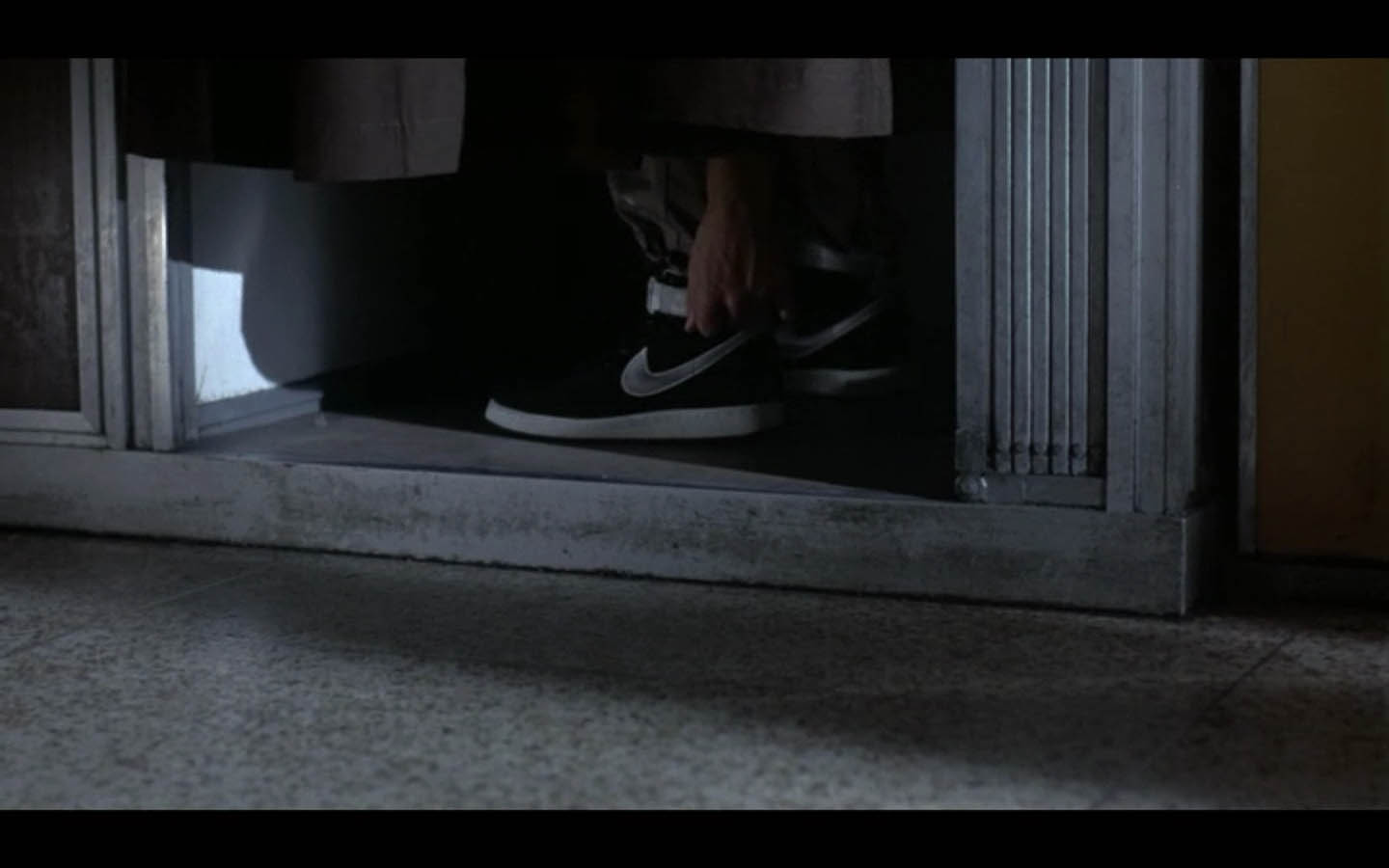 The Vandal released in 1984 is a Nike basketball shoe that was basically the little brother to the Air Force One. It's silhouette is very similar to the Air Force One, especially with that ankle strap, but slimmed down. And unlike the Air Force One, it didn't have an Air Sole and came in only canvas or nylon. In The Terminator we see one of its best colorways and an awesome piece of sneaker product placement.
So do these Vandals help save the world? For those that don't know, you'll have to watch the movie to find out.