words // Brandon Richard
via Press Release
As reported last week, the Consortium collection from adidas Originals has been revived after a short hiatus. Inspired by the Latin term "Tabula Rasa" ("Blank Slate"), Originals strips back to the basics with a palette of natural white tones and premium construction, resulting an entirely fresh start for the new Consortium range.

Not only did Originals decide to trace back to the essence with their choice in colors, but also with the selection of the models. Archival reissues of the Pro Shell, Decade, ZX 500, Matchplay and BC are included in the Fall 2011 Consortium Collection. Ensuring that these silos remain as close to their predecessors as possible, shoes and materials were kept raw and natural. Soft suede, nubuck and pigskin uphold the premium look and feel of the collection across the board.

Included with each pair is a set of tonal waxed laces, metal lace tips, an embossed sockliner, suede tongue and thick threading for a superior handcrafted feel. To highlight the construction of the uppers, leather was left intentionally unfinished and the interiors were left unlined. A fabric lace loop tag secured by an eyelet makes a home on the tongue, adding a touch of detail that will be featured on all future Consortium offerings.

The new adidas Originals Consortium Collection is expected to hit retailers on November 26th.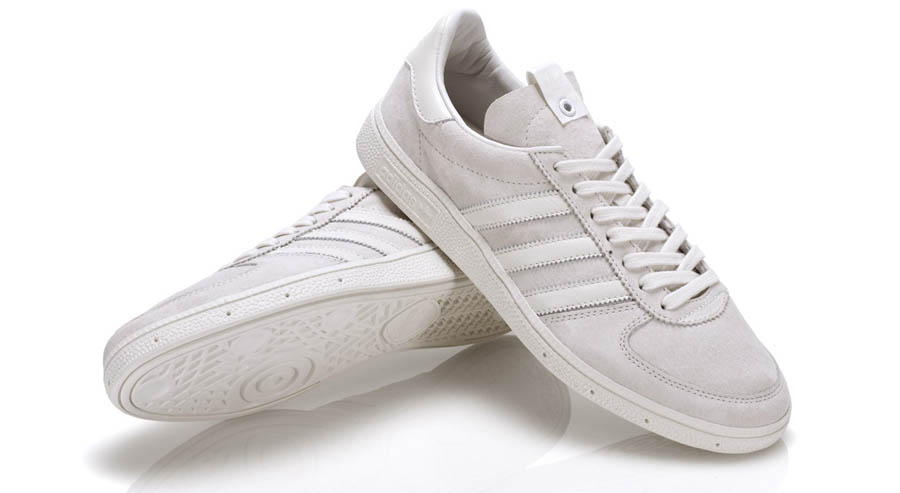 adidas Originals Consortium Fall/Winter 2011 BC
adidas Originals Consortium Fall/Winter 2011 Decade
adidas Originals Consortium Fall/Winter 2011 Match Play
adidas Originals Consortium Fall/Winter 2011 Pro Shell
adidas Originals Consortium Fall/Winter 2011 ZX 500