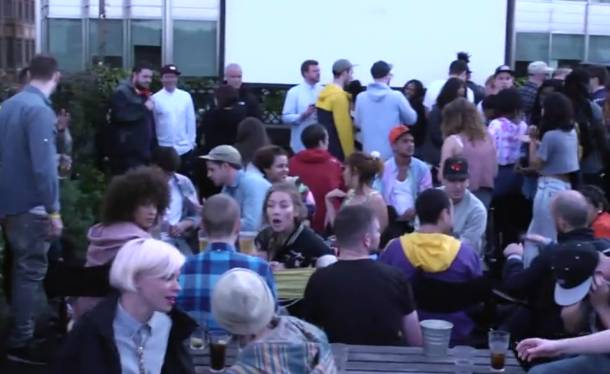 words // Brandon Richard
Over the weekend, UK-based retailer Crooked Tongues celebrated 11 years of business with their Annual Crooked Tongues BBQ. Held at London's Queen of Hoxton, the event allowed many sneaker enthusiasts to mix it up in the presence of live music from several DJs, while a nice selection of food and beer were available in the building (and on the roof!) as well. Additionally, Crooked Tongues linked up with event sponsor Nike Sportswear for an exclusive giveaway of the "Infrared" Air Max 90 Hyperfuse, which was gifted to select BBQ guests that posted their own sneaker on Twitter with the #CTNSWBBQ2011 hash tag.
Those who attended say the 2011 BBQ was a blast and you can see a little for yourself by checking out the recap video below.