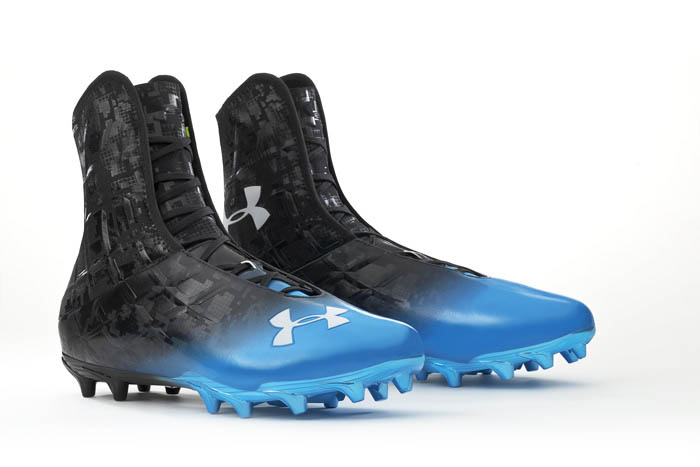 words // Brandon Richard
Week by week, critics are backtracking on their initial Cam Newton evaluations, as the rookie quarterback is proving that he indeed has what it takes to excel at the pro level. The road hasn't come without its bumps; through two games Cam has thrown four interceptions and carries a passing efficiency rating that has much room for improvement. However, his 854 yards are the most ever thrown by a rookie in his first two games and his five total touchdowns (three through the air, two on the ground) are a sign of a promising NFL career.
This past February, Newton continued his working relationship with Under Armour by signing an exclusive multi-year endorsement deal with the brand prior to the NFL Draft. Throughout the preseason, Cam wore several different Player Exclusive cleats on the field, but has settled into the brand new Under Armour Highlight for the regular season.
The Highlight looks like a cleat you'd see a lineman wear, but is equipped for a speed-based game. The featured technology is UA's CompFit construction (think: Under Armour Micro G Juke), which provides ample amount of support and feel around the ankle, while still being light and flexible enough for running at high speeds and on-field direction changes. Additionally, a 3D-molded MPZ tongue is customized to form around the foot for enhanced protection.

Also helping customize the locked-in fit of the cleat is a 4D foam sockliner, which conforms the exact shape of the foot. Below, a Corespeed chassis charges the foot's natural motion, flexibility and acceleration.
Read on for a closer look at Cam Newton's custom Under Armour Highlight cleat and the official tech sheet.