words // Nick DePaula
It's one thing for your company's marquee shoe to receive a less than stellar grade in one of our Kicksology performance reviews.
It's quite a larger scale disaster when the Federal Trade Commission gets involved to tackle the performance claims and "benefits" that your sneakers boast.
Such is life for Reebok and their Easy Tone line of footwear for both men and women, who was just hit with a massive $25 Million penalty for false advertising by the FTC.
With specific and exact percentage increases for everything from general "strength" to even "buttock muscle toning" claimed by Reebok over the past three years, the FTC looked to substantiate the promises of Easy Tone's marketing materials, failed to do so, and are now penalizing Reebok mightily:
"Reebok made unsupported claims in advertisements that walking in its EasyTone shoes and running in its RunTone running shoes strengthen and tone key leg and buttock (gluteus maximus) muscles more than regular shoes. The FTC's complaint also alleges that Reebok falsely claimed that walking in EasyTone footwear had been proven to lead to 28 percent more strength and tone in the buttock muscles, 11 percent more strength and tone in the hamstring muscles, and 11 percent more strength and tone in the calf muscles than regular walking shoes." -- Federal Trade Commission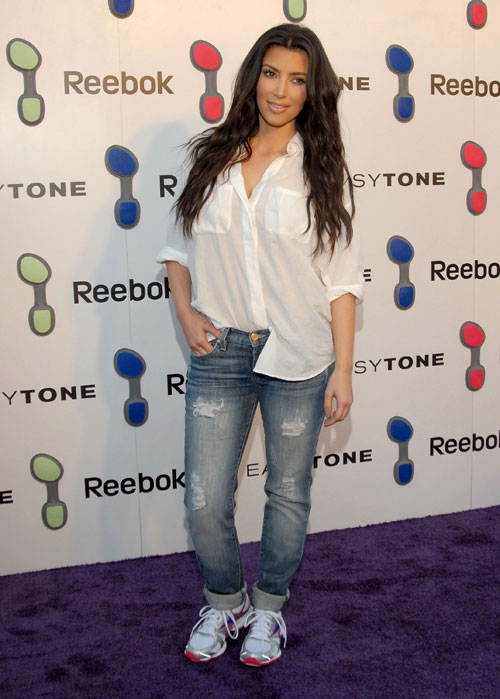 While the $25 Million settlement is surely a huge windfall of cash for Reebok to sort through, to make matters worse, when you add in the total budget to (as determined by the FTC) falsely market their Easy Tone shoes, the company is potentially out as much as $90 Million, according to AdAge.
AdAge, a fantastic website that offers advertising news coverage and analysis, recently peered through Reebok's marketing spend reports and tallied up the total cost of spreading the word on Easy Tone in the past three years.
"Reebok worked with ad agency DDB on campaigns for the products. It spent $23 million, or more than 80% of its total measured-media budget on advertising EasyTone in 2009, according to Kantar Media. In 2010, the athletic brand devoted $31 million to marketing EasyTone. And in the first half of this year it spent $10 million marketing toning products. And that's just in the U.S." -- AdAge
The FTC's findings and ruling would certainly seem to be a death blow for products like the Easy Tone, but Reebok isn't backing away from the toning market just yet. "We stand behind our EasyTone technology - the first shoe in the toning category that was inspired by balance-ball training," a statement from the Canton, MA based company read. "Settling does not mean we agree with the FTC's allegations; we do not. Our customers are our number one priority, and we will continue to deliver products that they trust and love."
That all sounds short and sweet, but the FTC's David Vladeck, director of the FTC's Bureau of Consumer Protection, put things a bit more harshly at a press conference to announce their findings. "[We're here] to remind advertisers big and small that they must have adequate proof for the claims they make in their ads. Reebok's claims didn't withstand scrutiny. Consumers expected to get a workout, not worked over."
While the $25 Million refund to consumers is certainly the headlining penalty that Reebok must face, they've also been barred from future misleading advertising, which includes:
-- making claims that toning shoes and other toning apparel are effective in strengthening muscles, or that using the footwear will result in a specific percentage or amount of muscle toning or strengthening, unless the claims are true and backed by scientific evidence;
-- making any health or fitness-related efficacy claims for toning shoes and other toning apparel unless the claims are true and backed by scientific evidence; and
-- misrepresenting any tests, studies, or research results regarding toning shoes and other toning apparel.
In a way, a $25 Million penalty for false advertising might have actually been worth it. In 2010, Reebok had a 33% share of the $1.1 Billion toning market.
For further information on the settlement and refund process, check: ftc.gov/reebok.
In the event that you were misled by false advertising and purchased EasyTone shoes, to claim your refund, fill out this form.