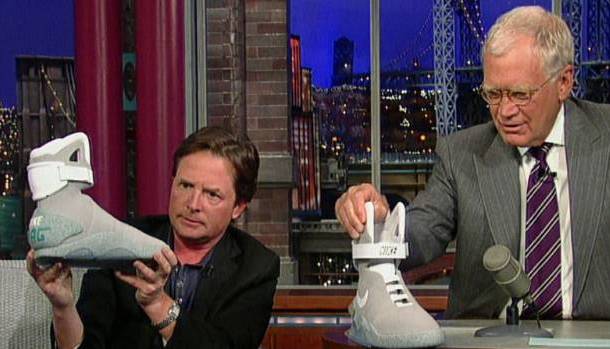 words // Brandon Richard
By now you've heard the news that Michael J. Fox will be on The Late Show with David Letterman tonight to make a special announcement about the 2011 Nike MAG shoe. The original Marty McFly will be in the house to unveil the MAG to the late night viewing audience, breaking down some of the details we already know about the highly-anticipated auction style drop, as well as a couple new pieces of information. If you're not one of the lucky individuals in Los Angeles for the big event tonight, tuning in for Michael's appearance on Letterman is an absolute must.
The show airs tonight at 11:35 p.m. EST on CBS.