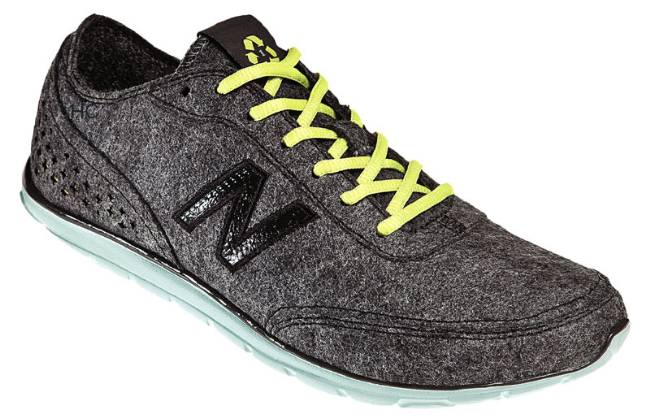 words // Brandon Richard
Making the latest splash in eco-friendly footwear is New Balance, who is set to introduce their brand new silhouette, the newSKY. Representing an innovative approach to material and shoe design in regard to Reducing, Reusing and Recycling for today's consumer, newSKY is made with a minimal, thoughtfully-designed upper constructed with 95% PET (post-consumer plastic bottles).
The material used on the upper of newSKY is called Eco-fi, high-quality polyester fabric made from recycled plastic bottles. Bottles are chopped into flakes, heated and molded into fiber, resulting in a strong, versatile fabric.
On average, a pair of newSKYs uses the equivalent of eight 20-ounce PET bottles. Additionally, the shoes are constructed with less material than traditional New Balance shoes through a carefully selected upper pattern design. The barefoot-inspired design provides a sleek look and lightweight, comfortable fit, while color detailing on the laces and outsole enhance overall style.
newSKY will be available this Saturday, October 1st at Shop New Balance, Nordstrom and New Balance retail stores.