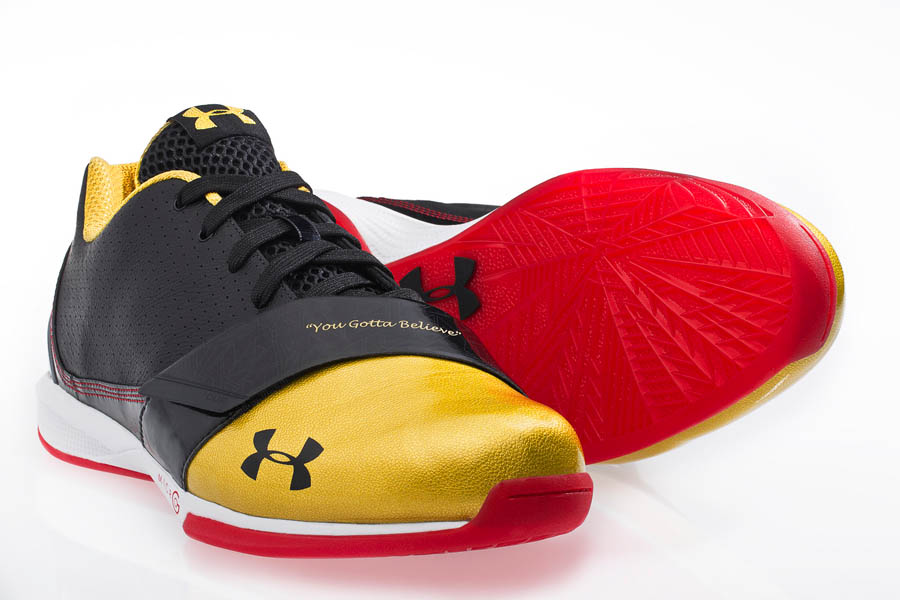 words // Brandon Richard
While the NFL has cancelled this weekend's Hall of Fame preseason football game, the induction of this year's NFL Hall of Famers will go on as planned. Leading this year's group is perhaps the greatest cover corner of all time, Mr. Prime Time himself, "Neon" Deion Sanders. In his illustrious 14-year NFL career, Sanders picked off 53 passes for 9 touchdowns, winning Super Bowls with the San Francisco 49ers and Dallas Cowboys.
Celebrating their current partnership with Deion and his legendary playing career, Under Armour has presented him with two custom Micro G Black Ice Lows created for this Saturday's Hall of Fame induction. Depending on what suit he wears, it's even possible that we'll see the charismatic cornerback break out one of the customs for the actual ceremony.
One of the custom Black Ice Lows is black-based with a golden toebox and red accents, while the other is navy-based with the same gold toe. Features seen on each shoe include Deion's number 21 and the Hall of Fame logo embroidered on the back of the tongue, "Class of 2011" embroidered on the inside collar and "You Gotta Believe" (a saying Deion's mother always told him) printed across the front strap.
Check out Deion's custom Micro G Black Ice Lows below and keep an eye out for one of these pairs possibly turning up at Saturday's NFL Hall of Fame Induction Ceremony.