words, in-game images & interview // Zac Dubasik
Rookie detail images // Nick DePaula
The League may be in the midst of a well publicized lockout, but this past weekend in Lake Charles, Louisiana, a long line of NBA players hit the courts for the 17th annual Tournament of the Stars Basketball Classic. Originally launched in 1995, the annual hoops tournament benefits the local "Raising Dollars for Scholars" education program and has attracted countless pros from around the country through the years, including All-time NBA scoring leader Kareem Abdul-Jabaar, Hall of Fame Center Moses Malone and many more.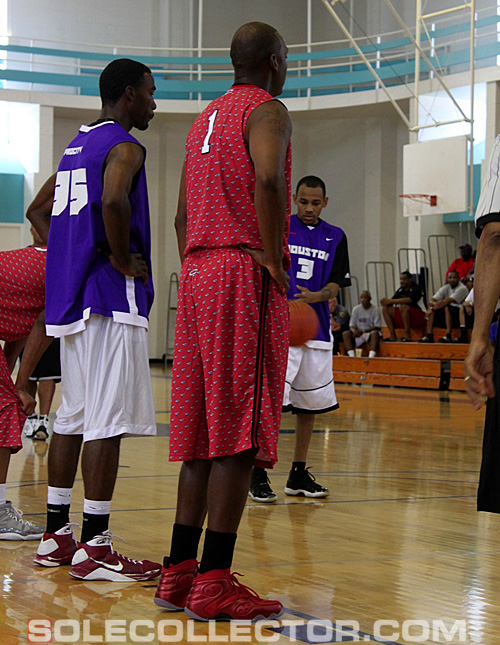 On roughly six hours notice, I took a flight down south to Houston from Akron, where I then (after a brief delay…courtesy of a flat tire!) drove 150 miles east to scenic Lake Charles to catch the action. The Tournament of the Stars festivities spanned more than four gyms across the city and included nearly sixty squads.
While current pros like Stephen Jackson, T.J. Ford, Glen "Big Baby" Davis, James Harden and Paul Millsap may have all been present, it was a retired star who made the biggest statement. Not only did Penny Hardaway lead his Memphis Express squad to their third consecutive championship in the tournament, but he also debuted his latest "1 Cent" donning sneaker on-court, the Nike Zoom Rookie LWP.
Designed by Nike Sportswear Global Urban Design Director Marc Dolce, the Zoom Rookie LWP combines elements from the original Flight One and Air Go LWP -- sneakers worn by Penny during his instantly-on-the-map rookie season in Orlando. Updated with today's technology and featuring Hardaway's favorite material -- Foamposite, of course -- the Zoom Rookie LWP will be following up the success of the 1/2 Cent and release this fall.
A sharp contrast from his well-loved and familiar signature shade of Atlantic Blue, Penny laced up an all-red pair of the Zoom Rookie LWP, made exclusively for him to match his red "1 Cent" all-over print Memphis Express team uniforms. "When we met in Miami in March, Penny was looking for something special for this summer tournament," explains Dolce. "He talked about classic cars and he wanted a red-based Rookie that was candy apple red."
For Dolce, the chance to hand deliver the shoes to Penny in time for tip-off on Saturday morning also gave the two a chance to talk about future colorways and Penny's thoughts on the shoe's performance. "We talked after the first game about the fit and feel, which he thought was great," says Dolce.
With his brand-new sneakers, Penny Hardaway's Memphis Express squad won all three of their Saturday games before moving on to take the Tournament of the Stars title on Sunday.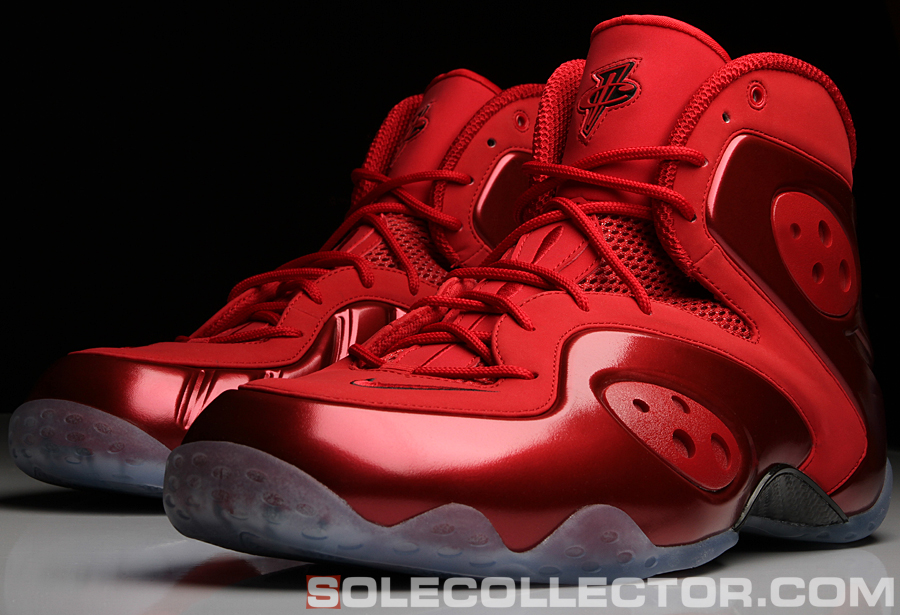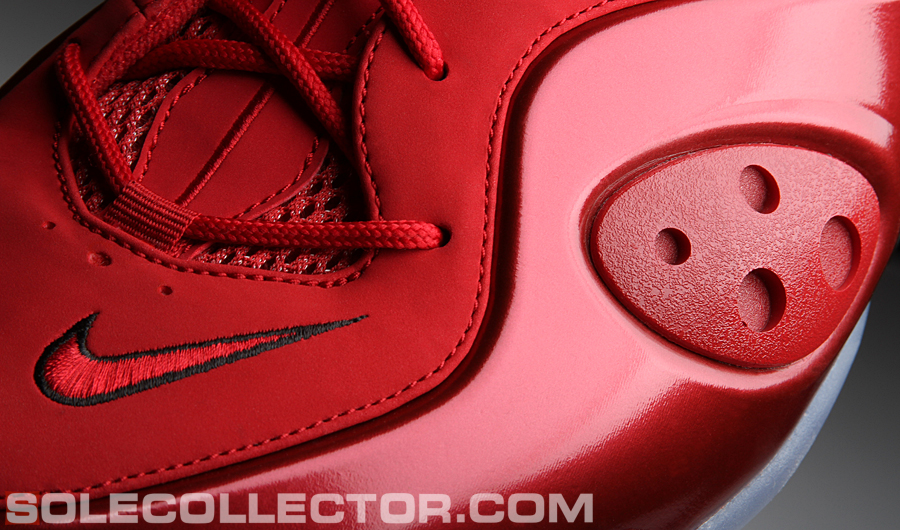 After the first day of games, I was able to catch up with Penny for a late-night photoshoot, and naturally, we talked about what it was like debuting his latest shoe. Enjoy these exclusive shots from the games, as well as detailed images of the exact pair that Penny wore this weekend. Also, be sure to check back at SoleCollector.com for much more exclusive information on Penny and the Nike Zoom Rookie LWP.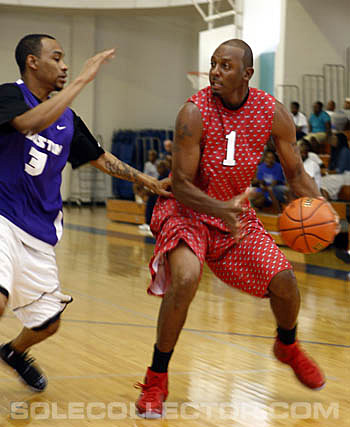 Zac Dubasik: Could you talk about what it was like playing in the Rookie for the first time today? Did it bring back any memories of the first times you played in any of your other shoes?
Penny Hardaway: It does. I remember the Flight One and LWP from my rookie year. It takes me back to those days before I even had my own signature shoe – they were just testing me with different shoes. It took me back. This is a great looking shoe and great feeling shoe, so I felt great. Anything that has my logo on it, I'm very proud to wear, and I'm very thankful.
Did any of the guys on your team, or any of the other teams, ask you about them?
A lot of guys asked about them. They probably wouldn't think, because I've been retired, that they're going to keep making me shoes. A lot of people were asking, "Are those yours?" And I told them, "Yeah, they're mine. They're coming out pretty soon." And they said they can't wait until they come out. That was a big compliment. And a few guys were like, "Is that a size 14?" wanting to take them off my feet. [laughs] You know, all of it is a great compliment.

Did you ever think you'd be at the point where you were retired for four years, and now you have your second post-retirement shoe coming out?
It's a great blessing man. I think about it every day. There's only one other retired guy that has his own shoe, and I can't think of his name. [pauses] Oh, Michael Jordan -- yeah. [laughs] I think that's a huge compliment to even be mentioned in the same breath as him, as a retired player with your shoe still being made and put out on the market. It's just an unbelievable feeling. To have your own shoe being made, there're guys in the League that don't even have that. It's a true blessing, man. And I enjoy having it, ever since they first told me they wanted to make my own shoe, up until now. It's a testament to the way that I played and people respecting my game, and to Nike for still backing me 100-percent.

Now that you have two shoes out since you've been retired, with the ½ Cent and now the Rookie, do you think this is something that can keep going?
Absolutely. I've spoken to some of the guys that are designing the shoes, and they were saying they want to keep this going on for a long time, because the kids are raving about the shoes when they see them and when they come out. I'll be happy to be able to continue to do that. Like I said, it's just a blessing.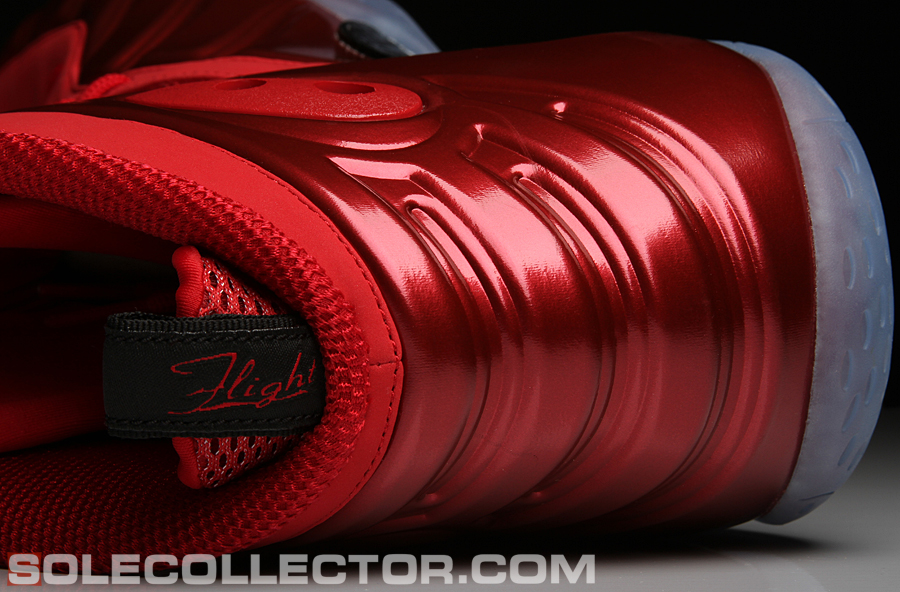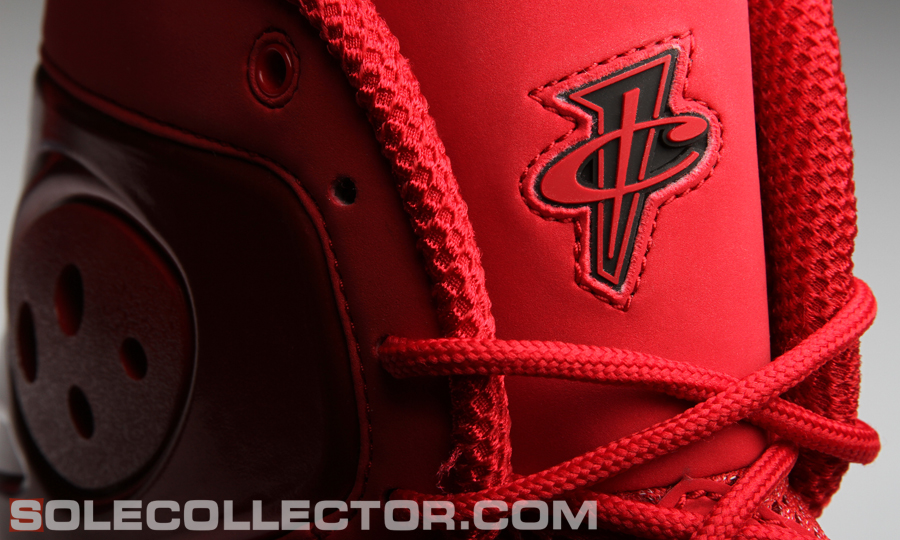 An additional look at Penny Hardaway's custom "Memphis Express" Nike Zoom Rookie LWP.