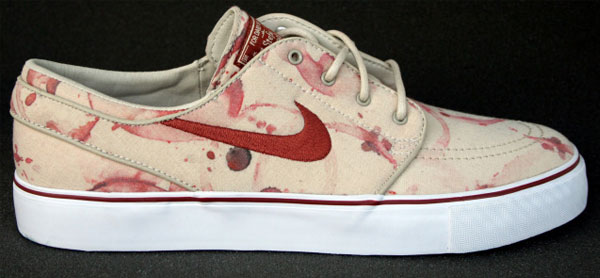 words // Luis Sanchez
New images have surfaced online of the much-talked about "Wino" SB Stefan Janoski sample. Originally thought to be similar to the "Freddy Krueger" SB Dunk Low with a blood-splattered upper, the "Wino" Stefan Janoski is actually made to look like a huge mess of wine. We see a yellow canvas upper sitting atop a white vulcanized sole, with the red wine splattered throughout the upper and sockliner.
Unfortunately, there is still no word on an official release of the "Wino" Zoom Stefan Janoski SB.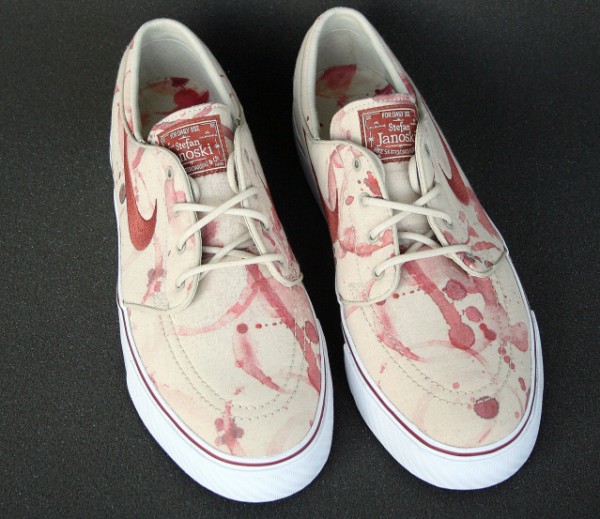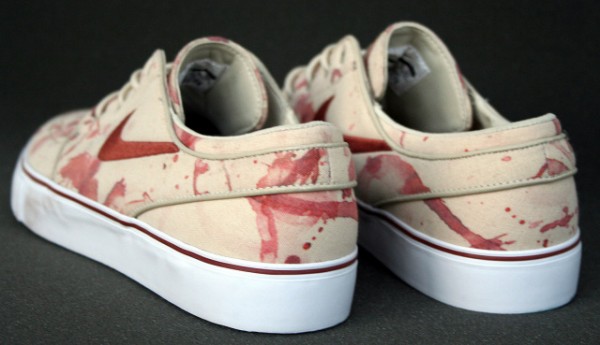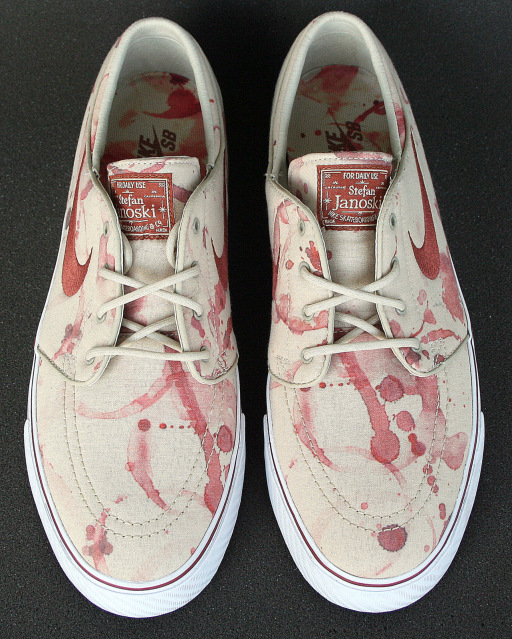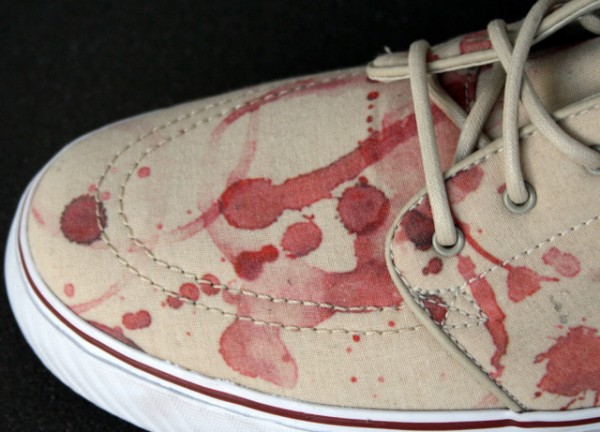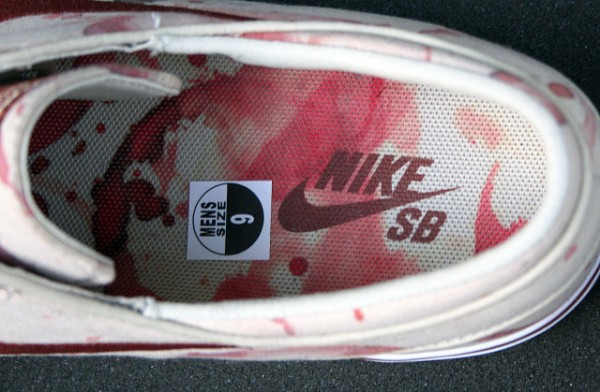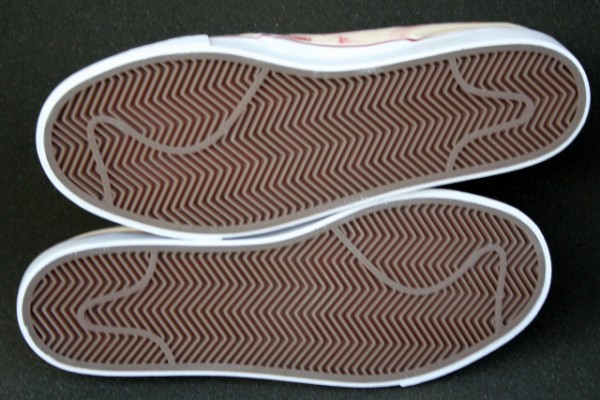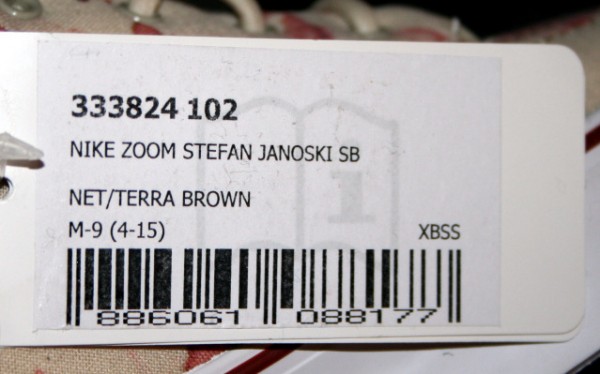 via Antique-TB