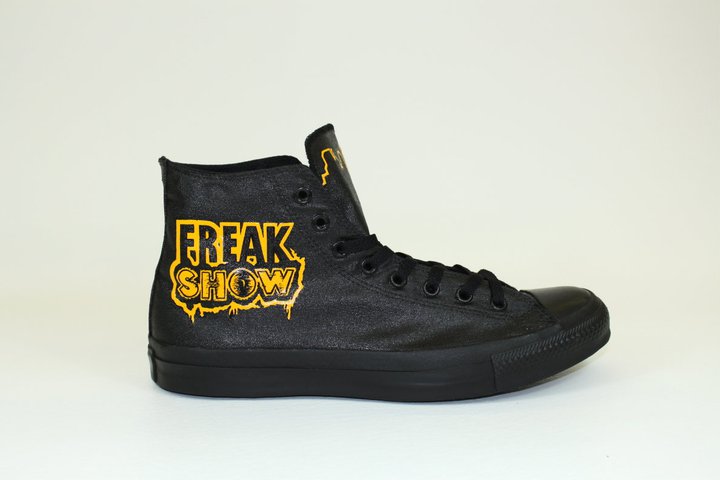 words // Brandon Richard
For his latest project, Brush Footwear's Ben Smith takes on the iconic Converse Chuck Taylor All Star for a piece requested by local morning radio host Mikey of the 96.1 Kiss FM Freak Show in Pittsburgh. Mikey was looking for a shoe that featured the Freak Show logo, a black and gold motif and the city skyline, so Smith selected an all-black pair of Chucks as the base for his work. He coated the shoes with a layer of glossy black paint and then used yellow for the Freak Show logo on the side panels and skyline on the tongue. Finishing things off, Ben added a final coat of clear high gloss.
Check out images of Mikey's Freak Show custom below and head over to Brush Footwear if you're interested in placing an order for yourself.