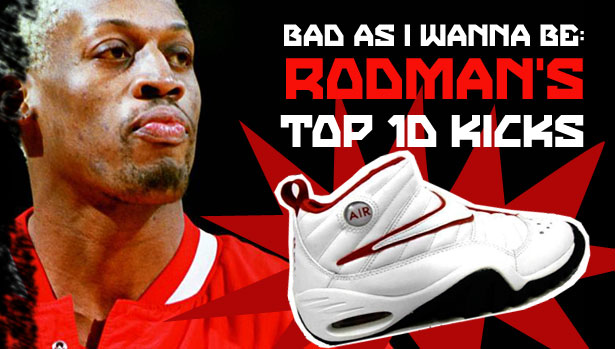 words // Brandon Richard
Tonight, arguably the most unique player to ever don an NBA uniform will finally be inducted into the Naismith Memorial Hall of Fame. Dennis Rodman wasn't just a game-changer on the court, but off of it as well. It's fair to say that no single player raised the bar for individualism in the league as much as Dennis did.
For all of his well-publicized crazy antics, Rodman was a force to be reckoned with on the hardwood. Like his personality, his game was one-of-a-kind. Rodman was able to take over games with hustle, grit, rebounding and sheer determination on defense. Not many plays were drawn up for the man known as "The Worm," and that never seemed to shake his effort.
Rodman finished his career with five NBA Championships (two with Detroit, three with Chicago), eight All-Defense selections (seven First Team), two All-Star Games, two Defensive Player of the Year Awards and seven league rebounding titles.
In terms of sneakers, Rodman had a pretty successful and chaotic run as well. He started his career in Detroit wearing Reebok, before switching over to Nike and then back to Reebok before being traded to San Antonio in 1993. It was there that he linked back up with Nike and was made the face of the Air Darwin. He'd continue wearing Nikes for the remainder of his stay in Texas and for his first year and a half with the Chicago Bulls.
As a Bull, Rodman laced up official and unofficial signature shoes, like the Air Worm Ndestrukt and the Air Shake Ndestrukt. In early 1997, he signed a multi-year endorsement with Converse, which also resulted in a handful of signature shoes throughout the remainder of his career.
Though he's no longer under contract with any particular brand, Rodman is still making sneaker headlines. Earlier today, he revealed the Nike Air Force 1 he'll be wearing for tonight's Hall of Fame ceremony and he also let us know that he's collaborating with SUPRA Footwear for an upcoming release.
While you're waiting for tonight's enshrinement to start, let's take a look at some of the notable sneakers worn throughout the Hall of Fame career of Dennis Rodman.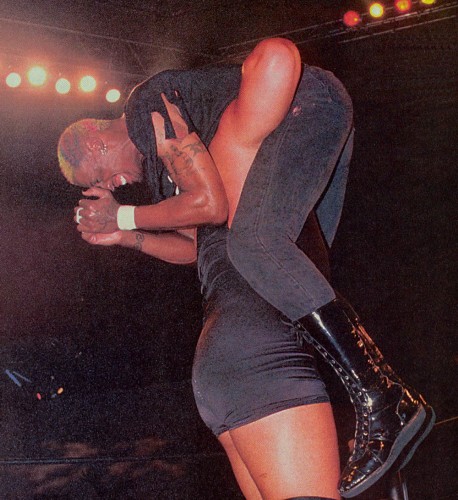 Honorable Mention: Black Wrestling Boots (1997)
How can we pay tribute to Dennis Rodman without acknowledging his time as a member of WCW's nWo in the mid 90s? Rodman famously teamed up with his friend Hollywood Hulk Hogan to take on Karl Malone and Diamond Dallas Page at the 1998 Bash at the Beach. Was it kind of silly? Sure. However, it generated more revenue than any other event in WCW history.
Check out Dennis Rodman entering the United Center with the nWo a night after winning the NBA Championship in 1997 below.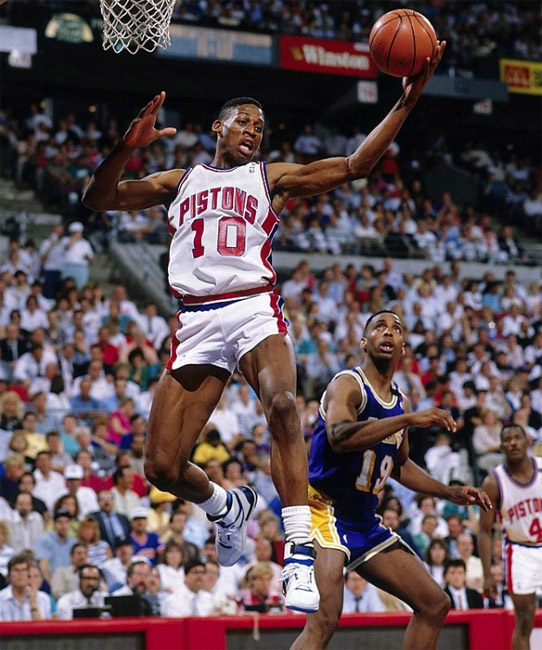 10. Nike Air Revolution (1988)
After beginning his NBA career in Reebok, Rodman jumped over to Nike during the late-80 and Detroit's back-to-back championship run. During the 1988-1989 season, Dennis wore the Air Revolution, a super high-top sneaker that featured a high ankle cross-strap, inner bootie and visible Air cushioning.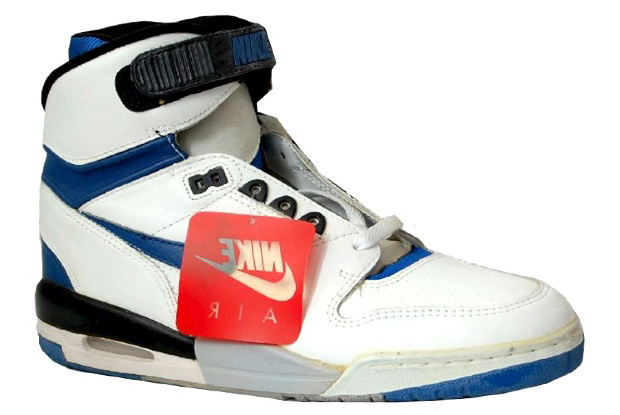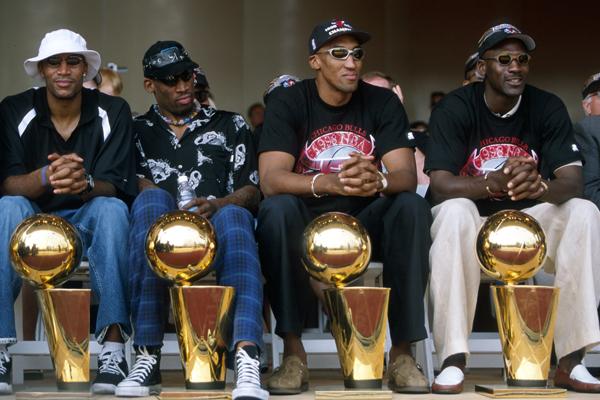 9. Converse Chuck Taylor All Star
When Dennis Rodman signed his Converse endorsement deal in 1997, part of his deal included wearing the Chuck Taylor All Star off the court. That clause wasn't too much of a stretch, seeing as how Rodman had already been known to lace up the classics in his spare time. Though he's no longer under contract with Converse, you can still catch Rodman in a pair of Chucks. He was even spotted rocking them at his Hall of Fame press conference.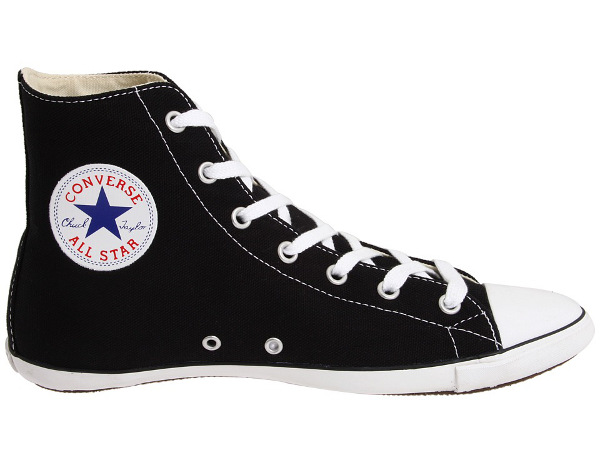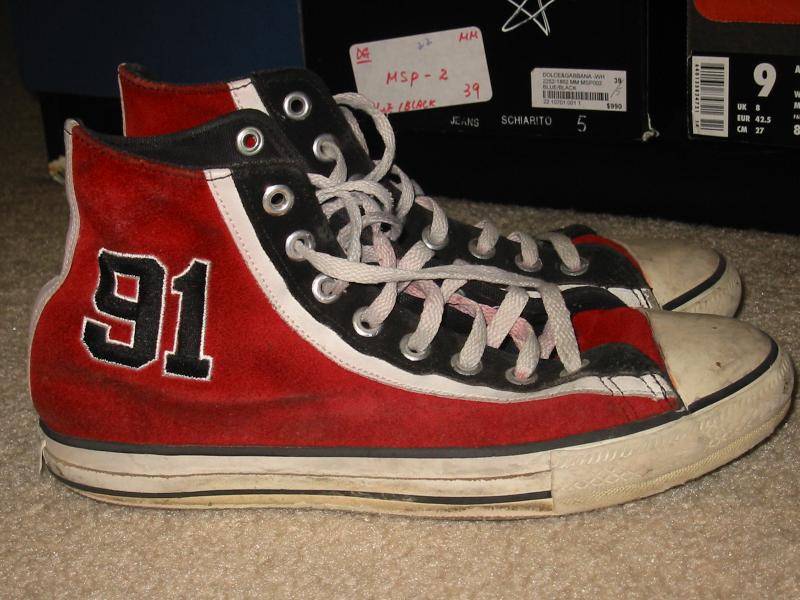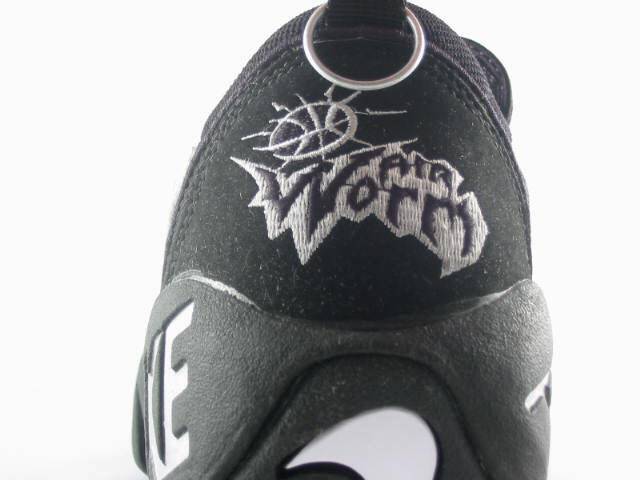 8. Nike Air Worm Ndestrukt (1996)
Before low tops were commonplace in signature basketball footwear, Nike Basketball introduced the Nike Air Worm Ndestrukt, Rodman's first official signature shoe under the brand in 1996. Much like Dennis, the Air Worm was unlike anything else that was on the market. The shoe captured Rodman's rock-n-roll style with a zipper shroud and metal heel-pull ring, while a thick tank-like rubber outsole finished off the look below. Rodman never actually put these on a NBA court, instead opting for the Air Shake Ndestrukt.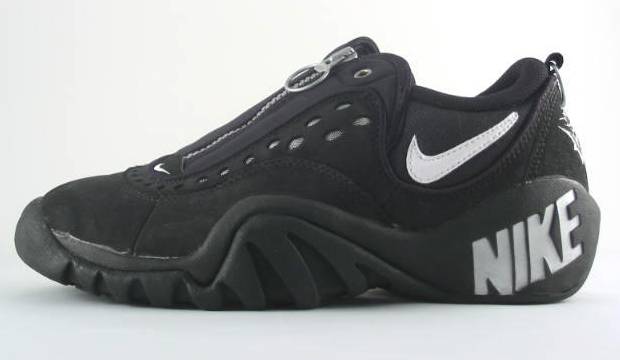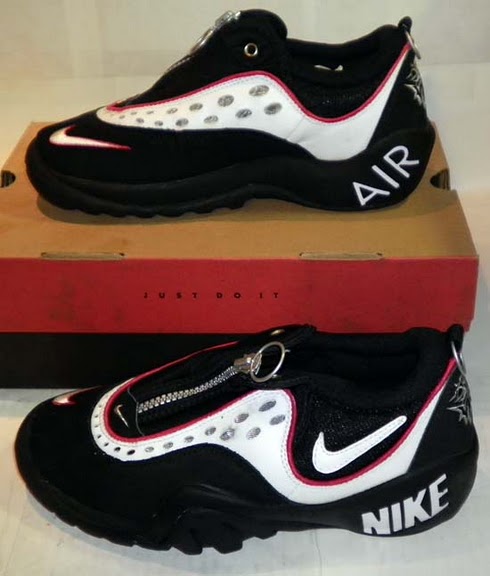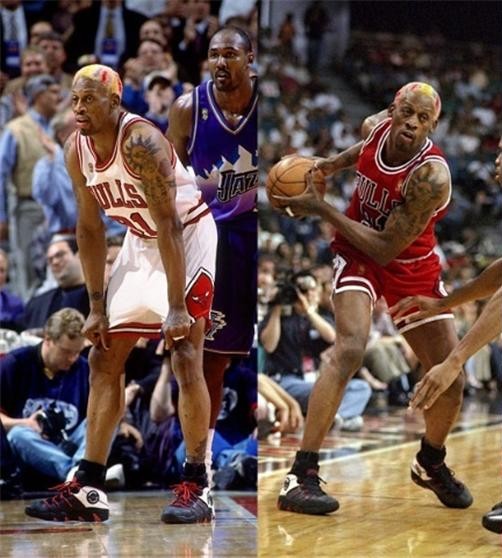 7. Converse All-Star '91 (1997)
After starting his Converse run in the Springfield, Rodman switched over to the Converse All-Star '91 for the 1997 NBA Playoff. Featuring a full-grain leather build, the All-Star '91 released in a handful of colorways, including the split-color Bulls make-up famously worn by Dennis to wrap up championship number four.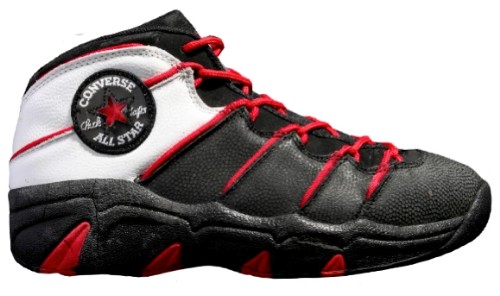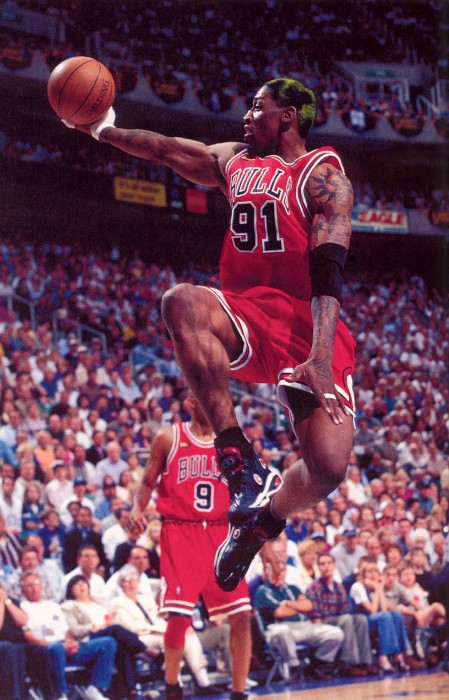 6. Converse D-Rod High (1998)
For the remainder of his playing career, Dennis wore different colorways of his final Converse signature shoe, the D-Rod High. The high-top, which featured Rodman's number 91 on the heel, was also worn during his stops in Los Angeles and Dallas.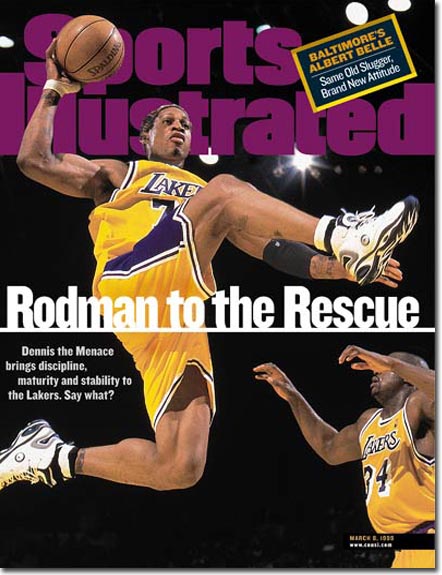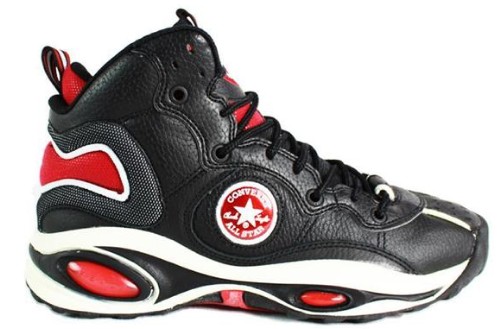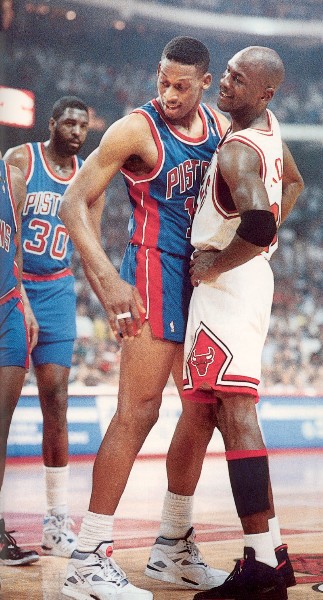 5. Reebok Pump Omni Zone II (1991)
As good as Rodman was in Chicago, his prime years were spent as a member of the "Bad Boy" Detroit Pistons, winners of back-to-back championships in 1989 and 1990. During the later years of his Detroit tenure, Rodman made the leap from Nike to back to Reebok, wearing a variety of Pumps through the 1992-1993 season. In 1991 Dennis laced up the classic Reebok Pump Omni Zone II for Detroit's Eastern Conference Finals matchup with Michael Jordan and the Chicago Bulls. That, of course, was the year MJ and the Bulls got over the hump and ended Detroit's championship reign.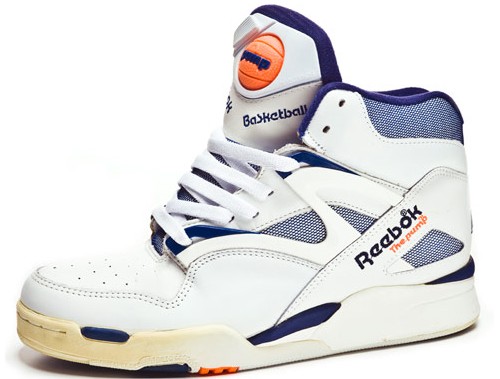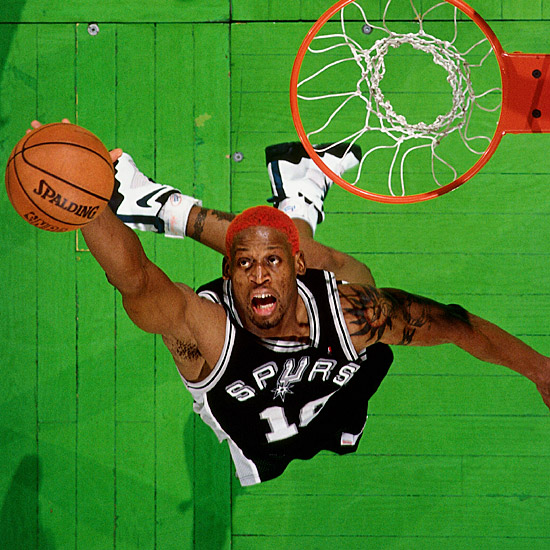 4. Nike Air Darwin (1994)
Dennis Rodman was five-time All-Defense and a two-time Defensive Player of the Year by the time the 1993-1994 season rolled around, but that didn't stop the Detroit Pistons from shipping him to San Antonio before the season tipped off in exchange for Sean Elliot. The trade proved to be a blessing in disguise, as Rodman's fame would soar to new levels in San Antonio. After his infamous Sports Illustrated cover and a couple hair dye jobs, Rodman became a household name.
In the latter half of his first season with the Spurs and the early stages of the second, Rodman laced up the Nike Air Darwin. Though the shoe didn't officially bear his name, it was widely considered a Rodman signature.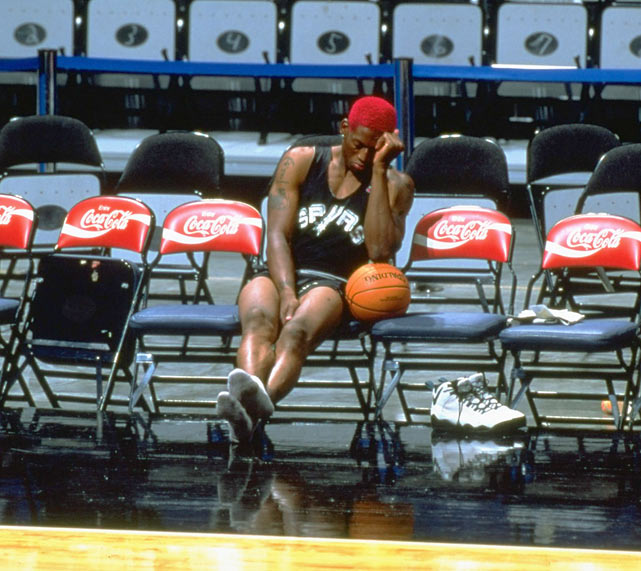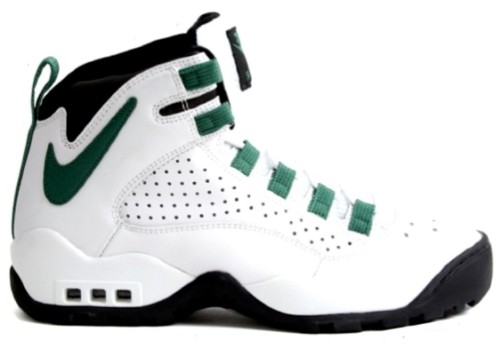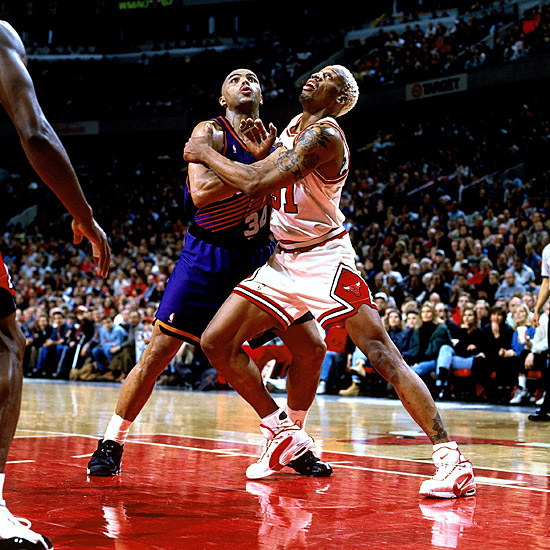 3. Nike Air Wayup (1995)
The Nike Air Wayup was a favorite amongst several members of the record-setting 1995-1996 Chicago Bulls that won 72 games. Equipped with Max Air and featuring a "wing" design on the side panels, many thought of the Wayup as a sibling of the Air Max Penny I. Rodman wore the Wayup from the start of the season until the All-Star Break, when he switched into his signature Air Shake Ndestrukt.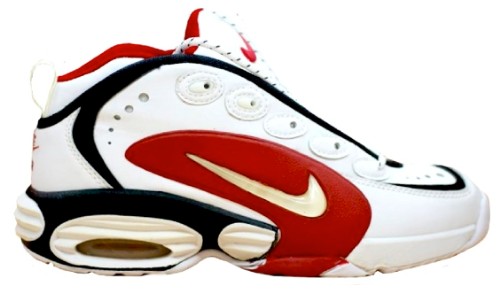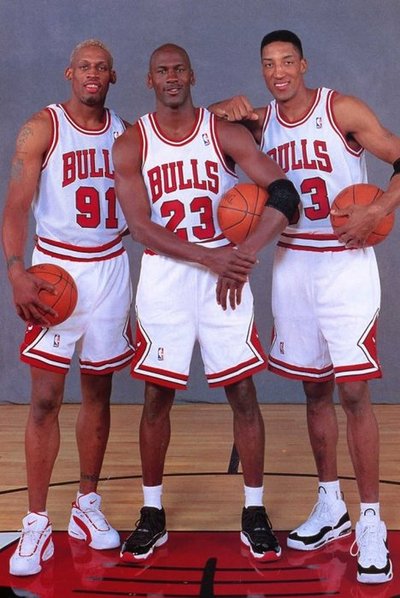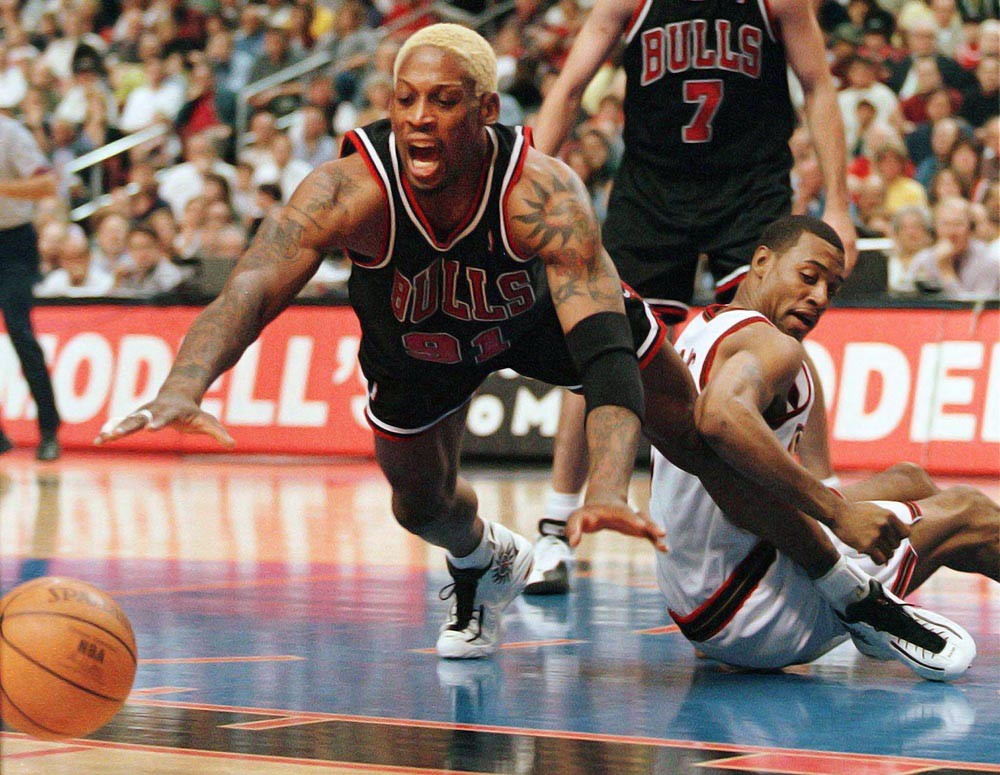 2. Converse All-Star Rodman (1997)
In his third and final season with the Chicago Bulls, Dennis started the season in his second official shoe under Converse, the All-Star Rodman. Inspired by his massive collection of tattoos, the shoe featured several details pulled directly from Rodman's ink. In particular, the Converse All-Star logo is bordered by spikes to represent his sun tattoo. You'll also notice seven lines along the forefoot, representing The Worm's seven rebounding titles. The All-Star Rodman also featured REACT technology and appropriately retailed for $91.00.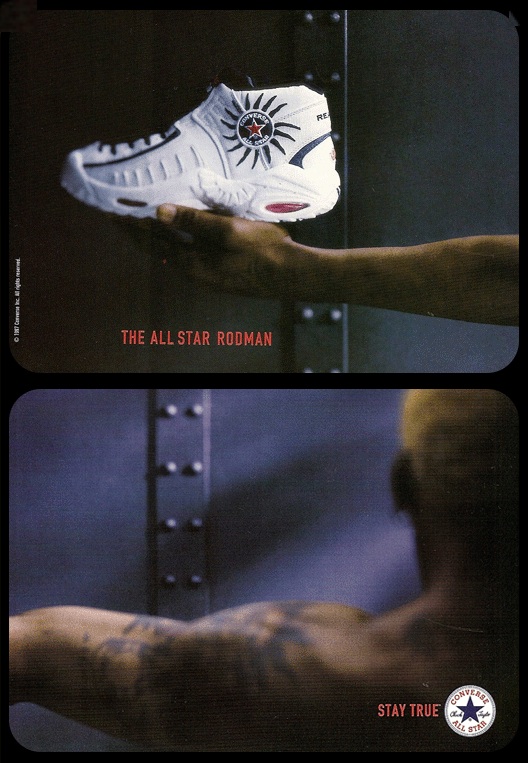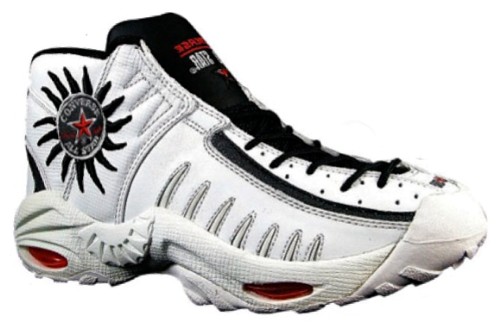 1. Nike Air Shake Ndestrukt
During the 1996 All-Star Break, Rodman switched from the Nike Air Wayup to what is regarded as his greatest shoe, the Air Shake Ndestrukt. Taking on Rodman's eccentric personality, the Air Shake Ndestrukt was characterized by a reinforced material pullover to the lateral side and a unique medial panel lacing system.
Designer Eric Avar tells Sole Collector how the concept of the Air Shake Ndestrukt was developed:
"We were looking at alternative ways to try and get better fit and lockdown, especially in the lateral side of the shoe because there is so much cutting and shuffling that takes place in the game of basketball. So, we asked ourselves how could we reinforce that lateral side and we decided to just kind of pull the entire upper from the lateral side up over your foot and have this alternative lacing.
That's really where the essence of the shoe came from, and at the time, we were working with Rodman, and pretty much everyone knows Rodman and who and what he was. We just thought that this alternative lacing and an alternative product like this might make sense for a player like Dennis. The shoe just kind of merged into one."