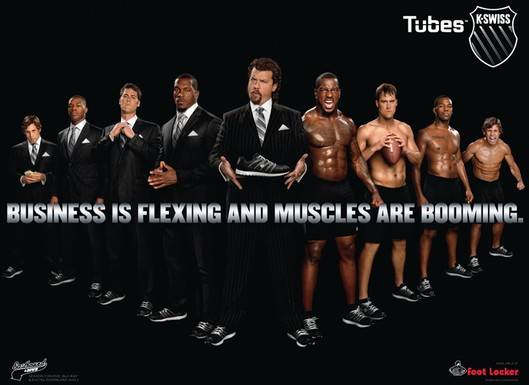 words // Brandon Richard
Almost a year after beginning an aggressive Tubes marketing campaign with footwear and apparel brand K-Swiss, Eastbound and Down star Danny McBride reprises his role as the foul-mouthed Kenny Powers and becomes the K-Swiss MFCEO. In the new spot released by K-Swiss, Powers assumes control of the brand after stock incentives gave him a 51% share of the company. Now behind the desk, Kenny gives us his long-term vision for K-Swiss, including new marketing strategies, human resources and security upgrades, improved community outreach and a Michael Bay directed K-Swiss movie.
Filled with a ton of cameos, 4-letter words and humor, you can check out the Kenny Powers MFCEO spot below. We've included the clean TV version in case your kids are around.