words // Brandon Richard
Born in the Bronx, it's no secret that Swizz Beatz is an avid fan of the New York Knicks. On the heels of the Carmelo Anthony trade, he was even brought aboard to record a remix to the Knicks' "Go New York Go" stadium anthem. Much like Melo and Amar'e with the Knicks, Swizz was brought to Reebok to help re-establish brand prominence, which may be helped with a New York colorway of Swizz's Kamikaze III sneaker.
Shortly after Amar'e Stoudemire announced his sneaker free agency, Swizz tweeted this picture in a possible attempt to have Amar'e join him on the #ReebokBack team. The Kamikaze pictured features a black and blue upper, white midsole and orange hits on the upper eyelets, inner liner and outsole. It also appears that the Hexalite cushioning windows are multicolored.
As of now, we're not sure if this is a colorway we can expect to be released or not. We'll be sure to update you with new information as it becomes available.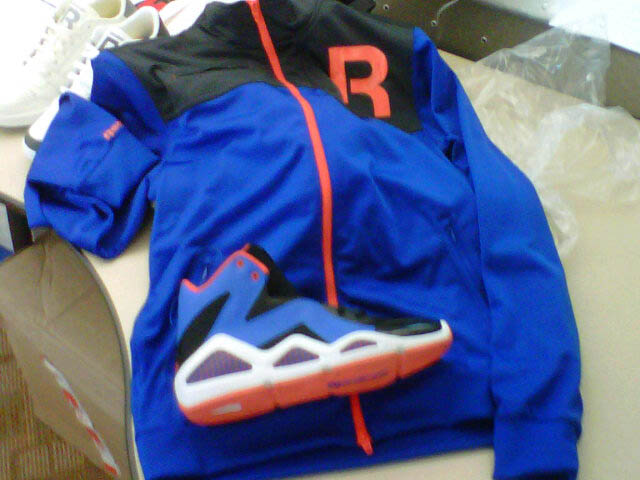 via @THEREALSWIZZ