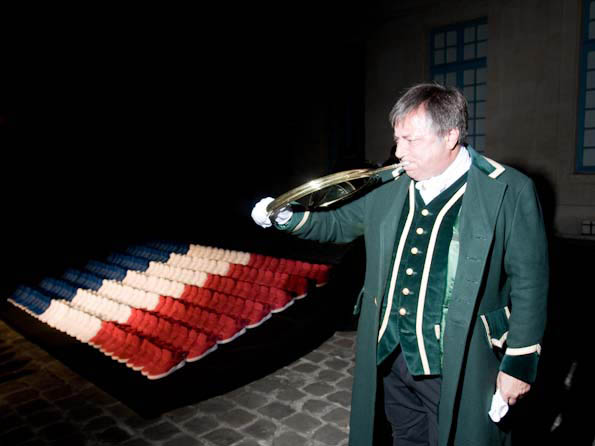 words // Brandon Richard
After officially releasing the Skytop III stateside earlier this month, SUPRA Footwear traveled to Paris, France, where they launched the latest Muska model to the European market. The venue of choice was the Club de La Maison de La Chasse, an unusual spot described as a French version of the American Natural History Museum. Unfortunately, SUPRA's definition of a party and Club de La Maison de La Chasse's didn't quite match up.
La Chasse prepared for the event by waving the dress code, but the night consisted of a few (hundred) drinks, a couple spills, a few broken items, loud music and an active bartender. Despite all of that, and kindly being asked to leave at the end of the night, SUPRA officials described the night as unforgettable and expressed gratitude to Club de La Maison de La Chasse for their hospitality and providing a surreal atmosphere.
Check out a few photos from the night below and keep an eye out for a few familiar faces. The SUPRA Skytop III is now available at finer establishments in Europe - except for Club de La Maison de La Chasse, of course.