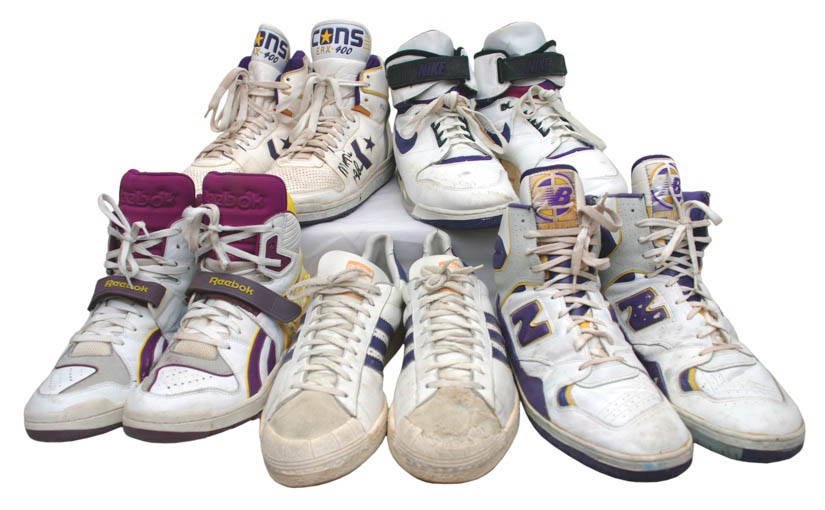 words // Brandon Richard
It'd be an understatement to say that this is something you don't see everyday. Popping up over at the Grey Flannel Sports Memorabilia auction site recently is an entire lineup of game-issued sneakers worn by the back-to-back NBA Champion Los Angeles Lakers team from the 1987-1988 season. The collection is being sold by former NBA center Mike Smrek, who was a backup center for the Lakers during both title years.
"In the locker room following the 1988 final game in which we won the second of the back-to-back Championships, each player signed and gave me their shoes," says Smrek in the item description. "In those days, players wore their shoes for more than one game. These sneakers were worn in the Championship game and some probably through most of the series". He added "the discoloration on some of the laces is actually from the champagne soaking them in the locker room following the victory".
The back-to-back champion Lakers from 87-88 were stacked with Hall of Famers and All-Stars, so you know you're getting something special. Leading the pack is a modified Player Exclusive version of the Converse ERX-400 worn by Magic Johnson. Additionally, you have James Worthy's New Balance signs, Kareem Abdul-Jabbar's adidas low-tops, Byron Scott's Reebok Commitment and AC "Cheese" Green's Nike Air Revolution. Other shoes were provided by players like Kurt Rambis, Mychal Thompson and Michael Cooper.
Check out more photos of these unique sneakers below and head over to Grey Flannel to make your bid. Price currently sits at $5,000 with 12 days left.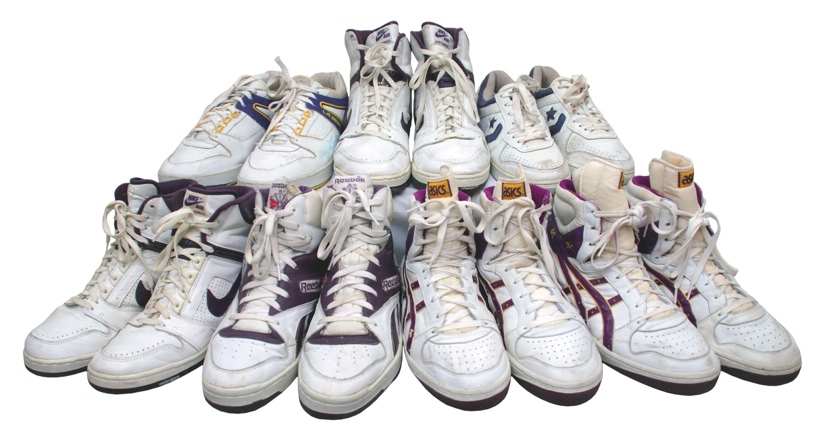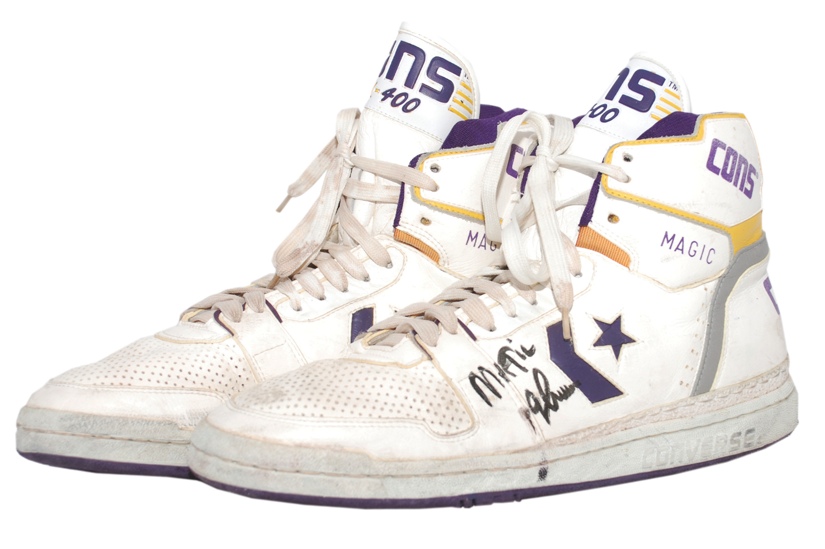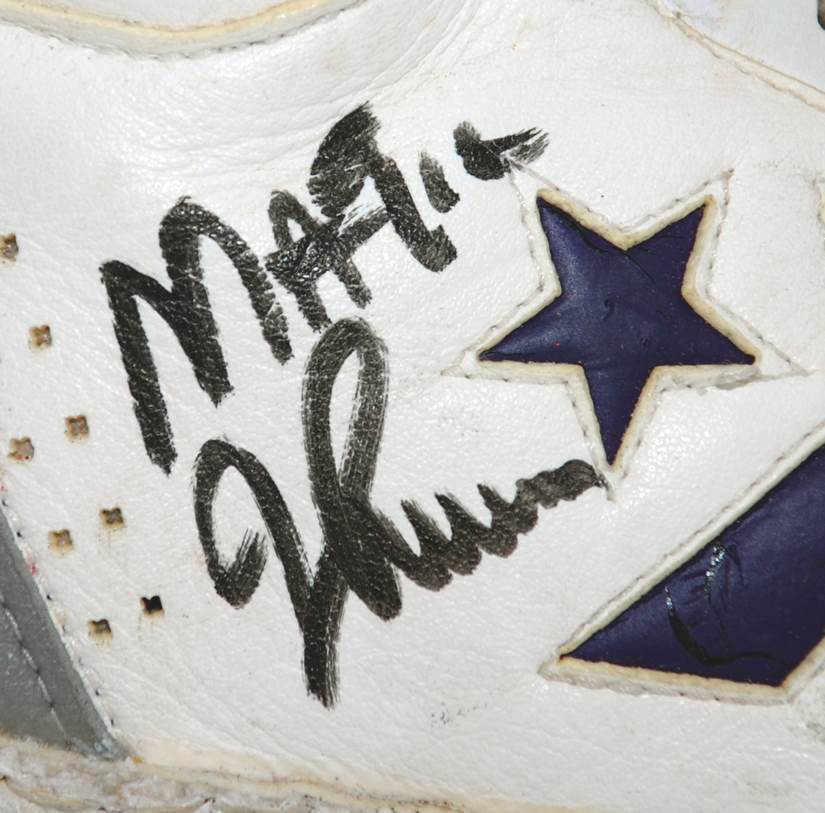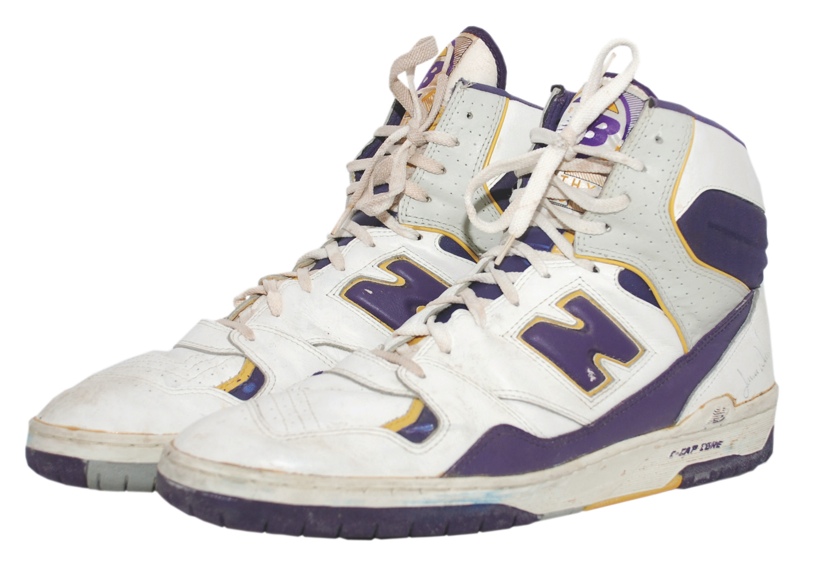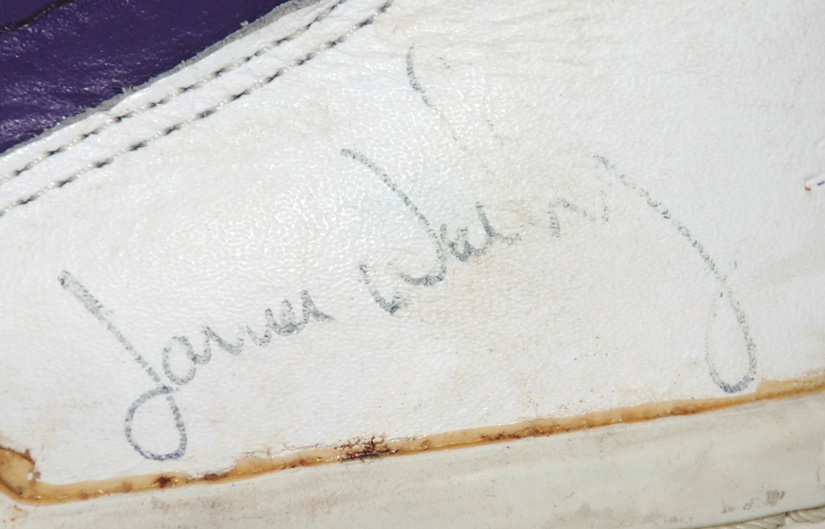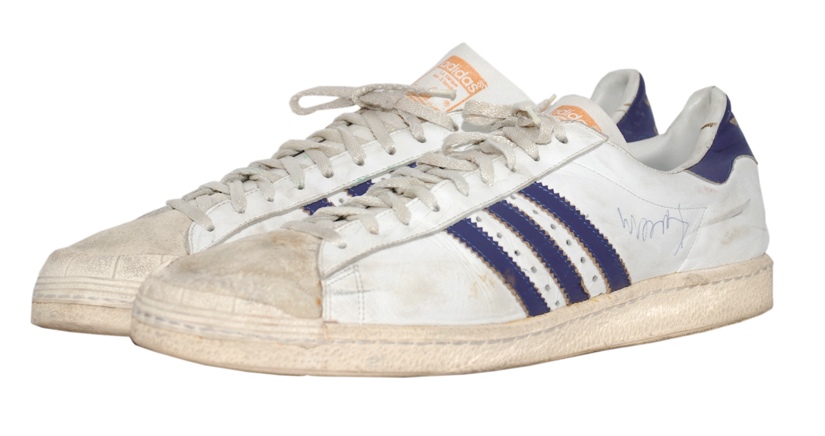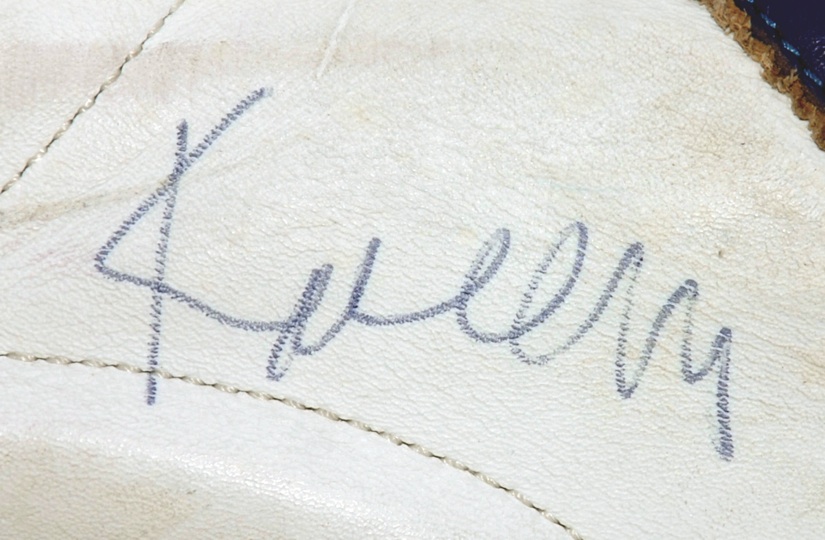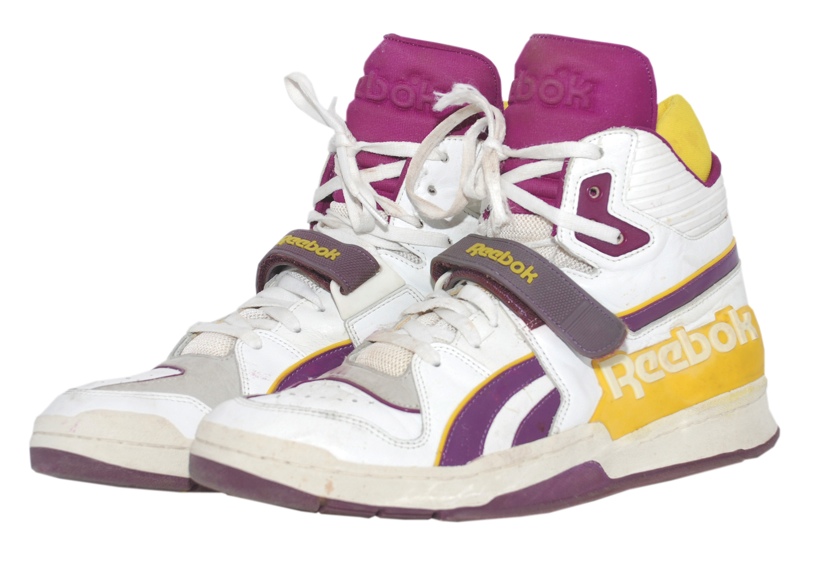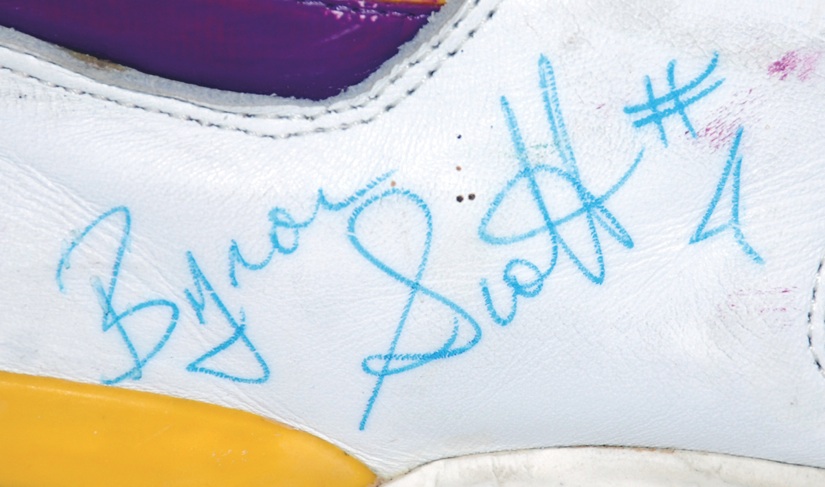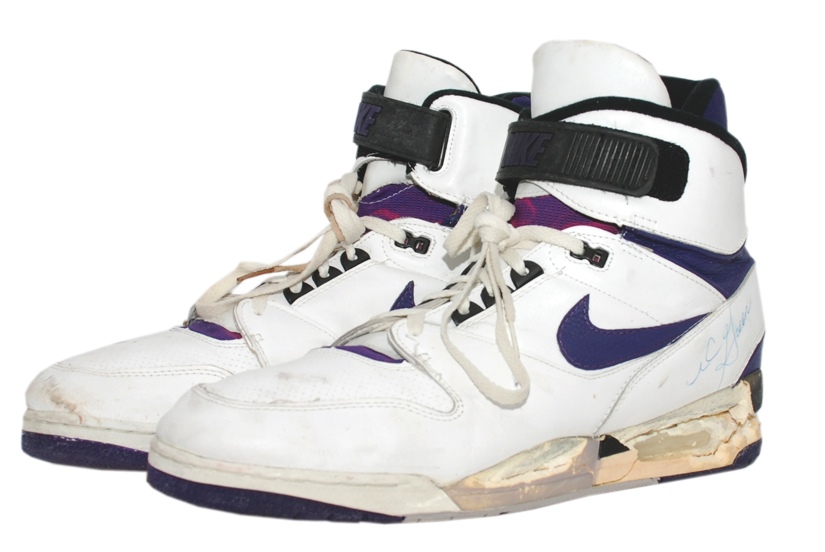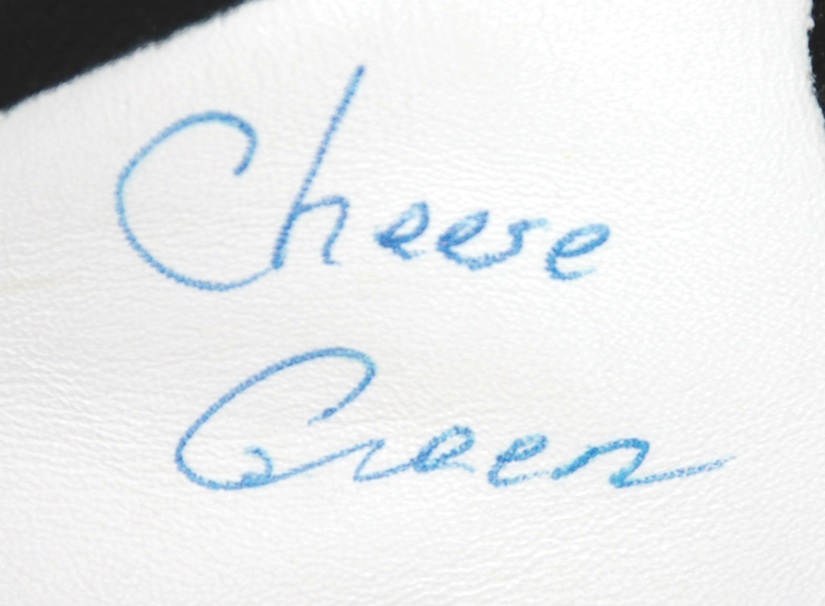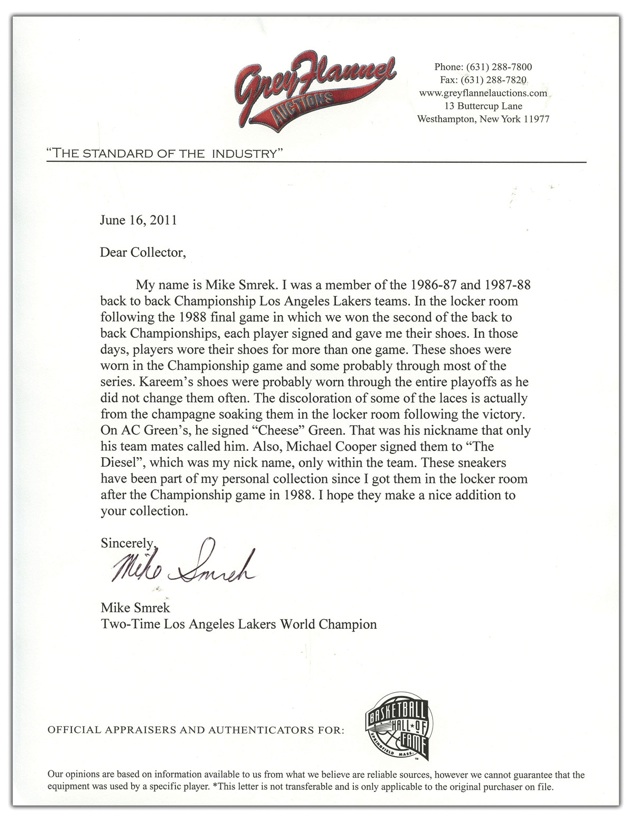 via Grey Flannel / Darren Rovell