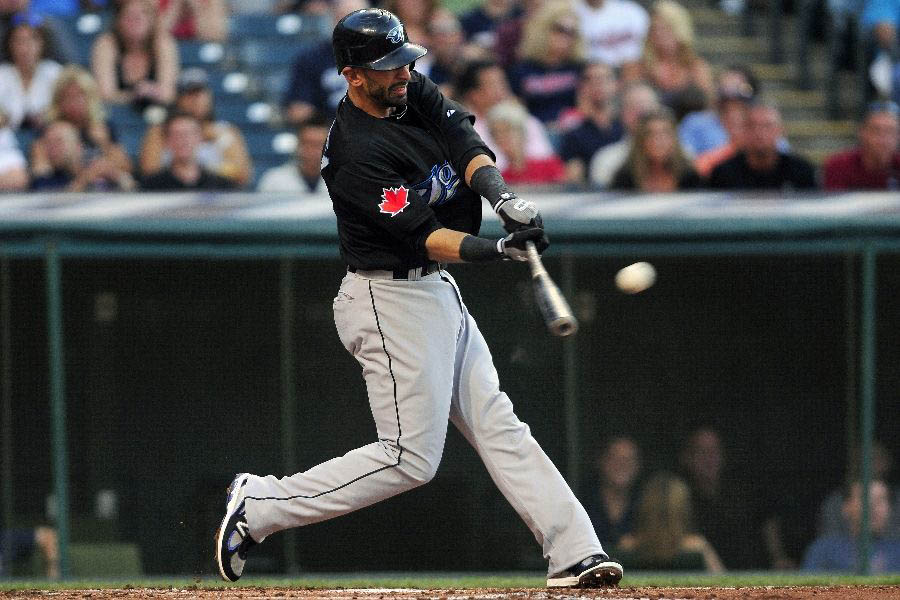 words // Brandon Richard
via Press Release
Ken Griffey Jr. Albert Pujols. Alex Rodriguez. Ichiro. Barry Bonds. If you were to guess the leading vote-getter for a single MLB All-Star Game voting session, you'd probably pinpoint one of those guys. However, it's Toronto Blue Jays' outfielder Jose Bautista who carries that distinct honor, receiving nearly 7.5 million votes for this year's contest. For good reason too. Following up his breakout season in 2010, Bautista is on an absolute tear this year, hitting .332 and pounding out a league-leading 31 homeruns through 83 games. They say to the victor goes the spoils, and the spoils for Bautista in this case in a brand new endorsement deal with New Balance.
Earlier this week, New Balance announced the signing of the All-Star right fielder, which makes the brand Bautista's official on-field footwear and on and off-field athletic footwear and apparel provider. This season (even prior to making the deal official), Bautista has worn a Player Exclusive version of the New Balance 1103 baseball cleat. The cleat features "Bautista" and his number "19" on the tongue. Referred to as a "running shoe on spikes," the 1103 offers high performance running technologies to eliminate spike pressure and provide an athlete superior comfort and fit on the field. Bautista will also wear 2 different custom designed 1103s created specifically for the home-run derby and the All-Star Game.
"I am thrilled to be a part of the New Balance family and enjoy working with a group that is as passionate as I am both on and off the field," says Jose Bautista. "I look forward to working with the New Balance team to continue to enhance my performance on the diamond while supporting each other's charitable efforts."
"New Balance is very excited to be working with Jose. He has had an extraordinary start to the season and shows an unwavering dedication to his craft, strong leadership and a passion for the community," says Mark Cavanaugh, general manager of sports marketing for New Balance. "We look forward to seeing him continue his great 2011 campaign and supporting him on and off the diamond."