words // Brandon Richard
via Press Release
Continuing to strengthen the bridge built between American and Chinese basketball enthusiasts, the Jordan Brand is prepared to embark on a four-city tour of China over the next two weeks, celebrating the game of basketball with fans in local communities. As part of the Jordan Brand Flight Tour, Carmelo Anthony, Dwyane Wade and Chris Paul will engage fans at consumer events, as well as participate in a variety of skills challenges and shooting contests to help attendees elevate their own game. Additionally, the three All-Stars will help launch China-specific editions of their signature products, which are inspired by Chinese Culture and their respective styles of play.
The China Jordan product releases will consists of Quickstrike performance footwear and apparel, including t-shirts, the Melo M7 Advance, Fly Wade and CP3.IV. The special designed footwear and apparel will be available beginning on Wednesday, July 27 in Hong Kong; on Friday, July 29 in Chengdu; on Sunday, July 31 in Hangzhou; and on Tuesday, August 2 in Beijing.
Check out the official product images and tour schedule below.
Dates:
July 26 – 28: Hong Kong
July 29 – 30: Chengdu
July 30 – 31: Hangzhou
August 1 – 3: Beijing
Hong Kong:
July 26 – Jordan Brand Flight Clinic - Southhorn Stadium - 2:00 pm – 3:00 pm*
July 27 – Jordan Brand Store Appearance - 2:00 – 3:00 pm
July 27 – Jordan Brand Flight Clinic All-Star Game - Southhorn Stadium - 3:00 pm – 5:00 pm
Chengdu:
July 28 – Nike HZM Store Appearance - 5:00 pm – 6:00 pm
July 29 – Regional Training Camp - Chengdu Sport University - 10:00 am - Noon
Hangzhou:
July 30 – Regional Training Camp - Hangzhou Normal University - 2:30 pm – 3:30 pm July 31 – Regional Training Camp - Hangzhou Normal University - 10:00 am – Noon
July 31 – Hangzhou Stadium – Fan Q&A event - 4:30 pm – 5:30 pm
Beijing:
August 1 – Wings For the Future Community Event - Hongzhan School - 2:30 pm -3:30 pm
August 1 – Summer Nights Basketball Event - Nike Dongdan Park - 7:30 pm – 8:30 pm
August 2 – Regional Training Camp - Beijing Sport University - 10:00 am – Noon
August 2 – Consumer Retail Appearance - Nike Beijing Store - 4:00 pm – 5:00 pm
The Flight Tour CP.3.IV features a blue, yellow, white, and red colorway that highlights Paul's crazy handle and smooth, but quick characteristics. The white in the shoe represents CP's crafty yet sinister element of his game. The blue is used to exhibit CP's astute yet fierceness on the court. Yellow symbolizes CP's ambition but ability to stay cool-headed and the red accent shows CP's continued loyalty and courage to the development of his craft. CP is crafty, smart and intense and with a colorway match such as this, CP will surely burn past any competition.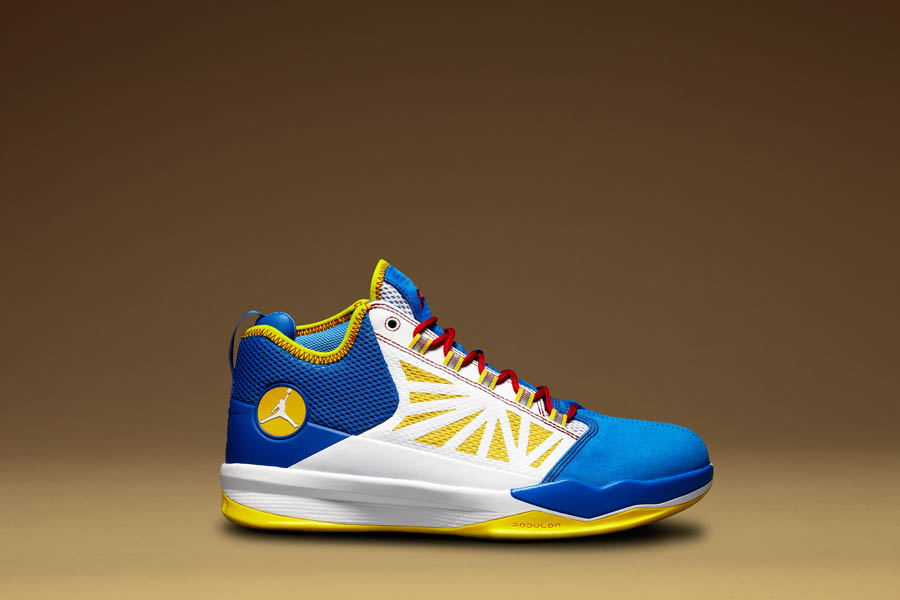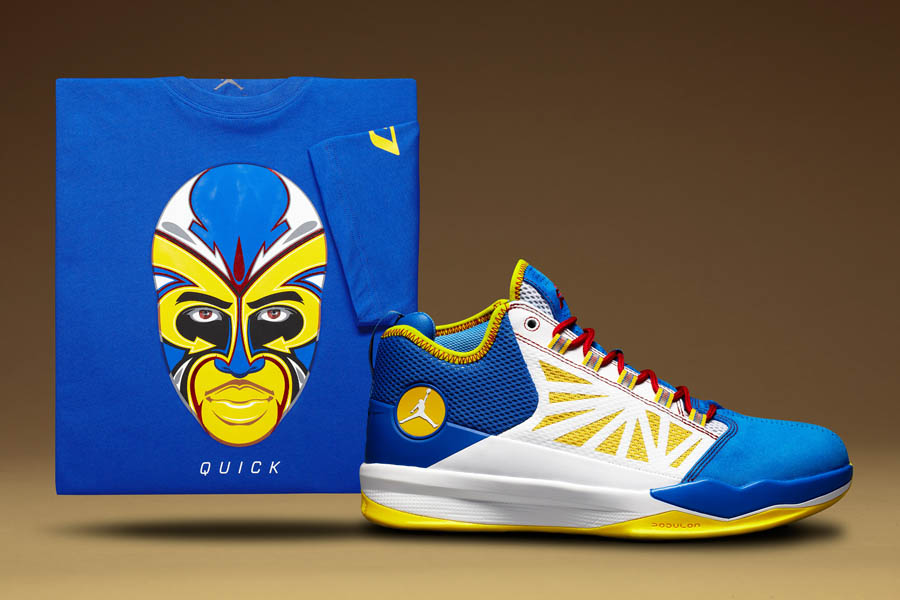 The Jordan Fly Wade Flight Tour edition features a purple, red, and black colorway. The purple used represents Wade's sophistication of the game. The red symbolizes the courage and devotion Wade puts into his game each and every day. Black represents Wade's bold and fierce characteristics while the yellow accent portrays Wade's never ending ambition. With panther-like sense, Wade soars smoothly in air and is ready to "pounce" with force and ferociousness while playing his game.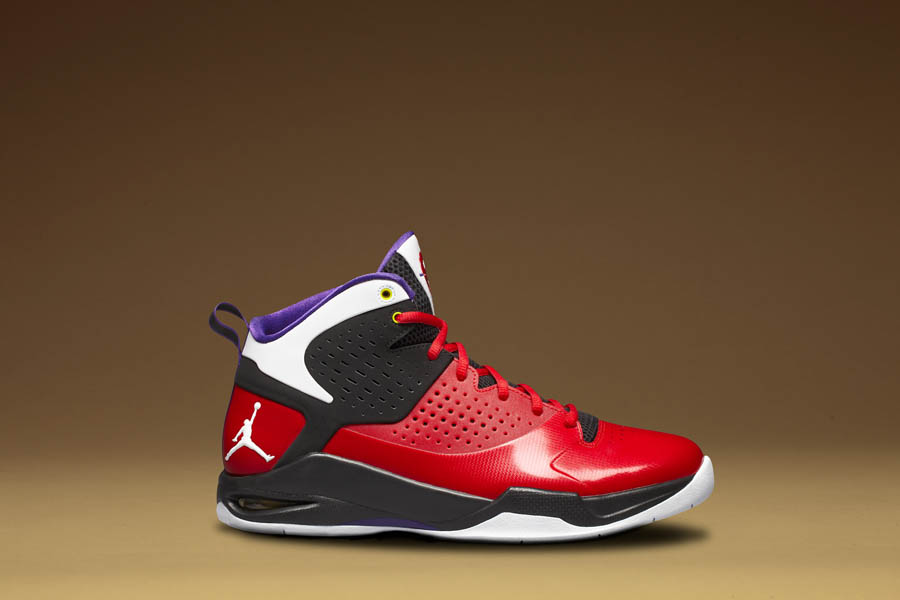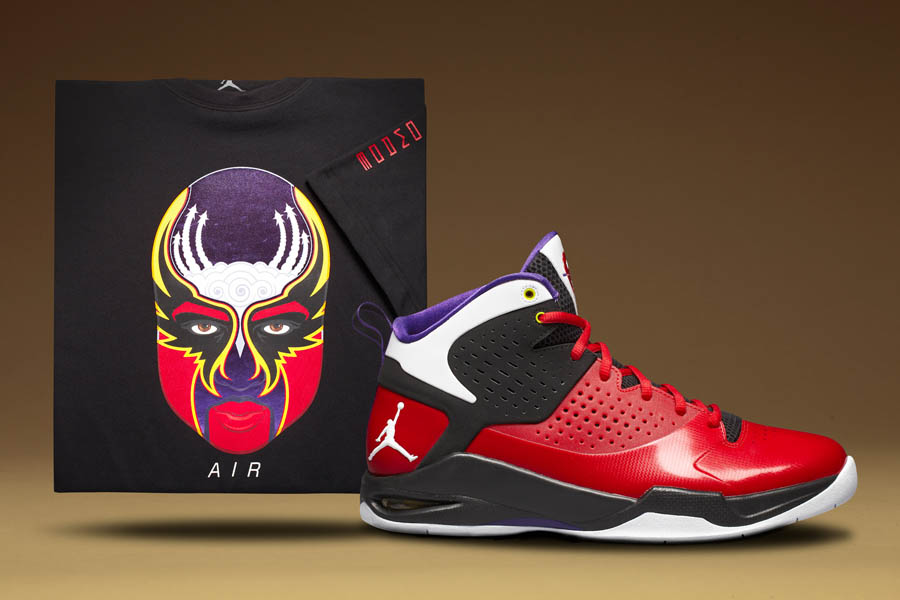 With a green, black, and white colorway for The Flight Tour edition, the Melo M7 Advance takes Chinese inspiration to capture Melo's persona into the shoe. Green represents Melo's impulsiveness while the black represents Melo's fierce and rough nature on the court. The white detail in the shoe portrays the craftiness of Melo's game. The red is used to accent the Melo M7 Advance and symbolizes Melo's courage and loyalty to the game. With a color combination such as this, fire will definitely explode through an explosive game.