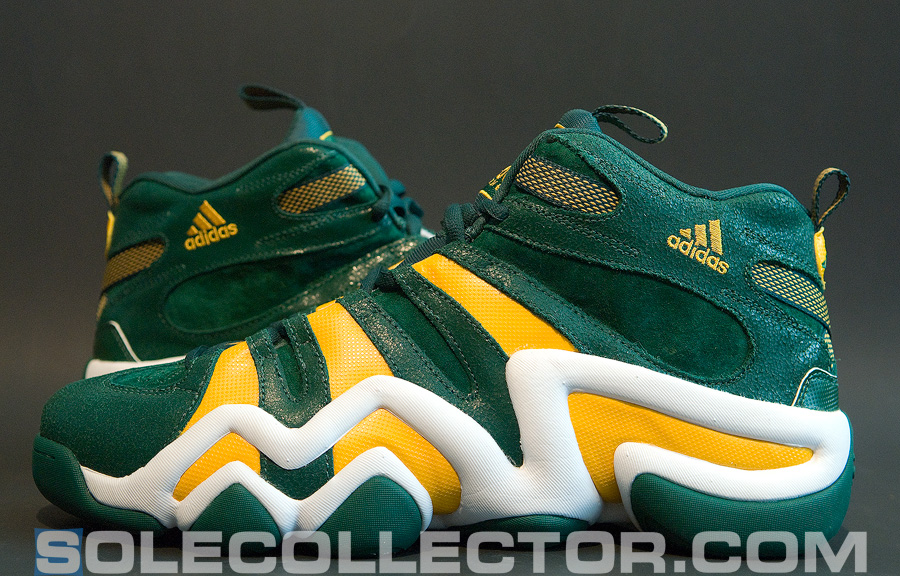 words & images // Nick Engvall
Player Exclusives have become some of the most sought after colorways over the last ten years in the sneaker industry. In the last couple, the term 'player exclusive' simply meant the shoe was colored for a specific player or team, but was maybe still widely available as a general release. Because of that, the hunt for true PE's has become diluted and time consuming, filtering through all the shoes with a player's name attached to the colorway. I've always been one to hunt for deals, but also a little on the impatient side in my searching.
With all the diluted search results recently, I've focused more on a variety of brands, not quite premier players, and some colleges that seem to get some decent colorways made specifically for their team members. If you've watched the adidas thread in the forum, I've posted a couple of my pickups there, but the latest is one that is a little more relevant, considering more colorways will continue to release later this year.
The adidas Crazy 8 has become one of the most popular retro models for adidas Basketball. Still carrying the number 8 branding for the former jersey number of Kobe Bryant, and worn by Derrick Rose and several other NBA players last season, it carries an appeal for many different fans. Although Rose's colorway was a perfect match for the Bulls uniforms, it was actually intended for the Louisville Cardinals. Louisville, Kansas, Notre Dame, Tennessee, UCLA, and the Baylor Bears colorway you see below were just some of the teams to receive special make ups of the Crazy 8. Although some, like Baylor and Tennessee, were never produced for the public and remained available only to players on the team.